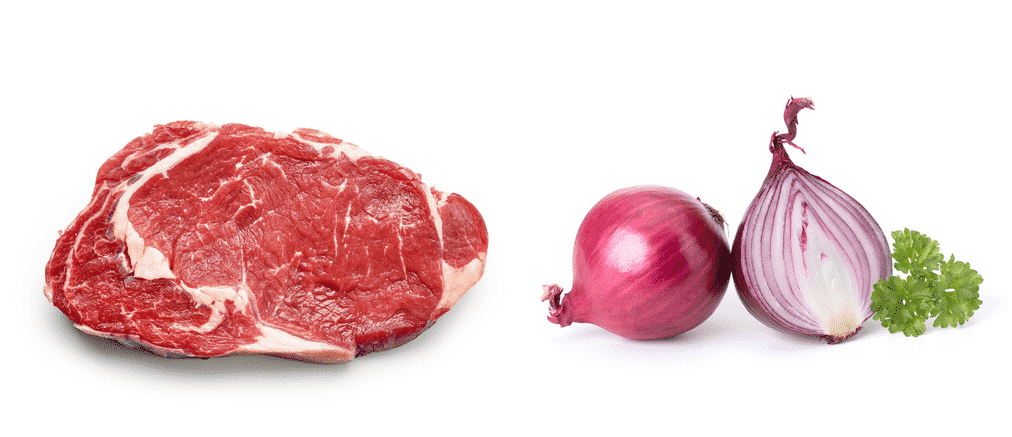 This is one of the most common questions being asked over the internet. The trick is to get the perfect dish prepared no matter what you cook first, right? But process matters a lot and when you are cooking, you need to do everything in the perfect sequence so there is nothing going wrong. If you are following some recipe from a chef or one that you have learned from someone in family or friends, you just need to follow it exactly without any sort of changes from your end.
However, if that is not the case and you are simply trying to cook some dish of your own, and are unable to make a decision in this matter. Here are some common things that would help you make the right decision. In the end, it all depends on the recipe, what type of meat you are cooking, and how you want your onions to be. There are different sorts of onions like just fried, brown fried, or properly cooked ones in different types of dishes. So, you must keep this quick rule in mind if you are cooking a simple dish of meat.
Do You Cook Meat Or Onions First?
If it is beef or mutton
If you are cooking beef or mutton, they simply take more time to brown. Onions would express water and that would lower down the temperature inside the pan that you are cooking. In such cases, you will need to put grounded meat first in the pan and wait for it to turn brown. Once the meat has turned brown enough to your taste, you can add chopped onion and garlic according to your taste and then mix it up properly. This will not hinder your cooking process by slightest and will also make sure that the taste for onion is mixed up properly with the meat.
If chicken
If you are cooking chicken, it would not take much time for you to get brown. In such cases, you will need to add onions and garlic in the oil first. The oil will absorb all the taste from onions and when the oil will be mixed with your chicken, the chicken will soak up all the taste and you will be able to get a perfectly cooked and even dish with no issues at all. If you add onion to your chicken once you have cooked it, the onions will be left uncooked and they will ruin the taste for you.
Although, these are just the basic rules for cooking a simple dish. There are dishes with acquired tastes and have specifics to them that you must follow to preserve the authenticity of that dish. There are also different cuisines around the world who like to have different tastes of onion in their food. So, you need to follow the recipe in case you are unsure and that would make the dish perfect for you without leaving anything uncooked or having raw taste or texture to it.