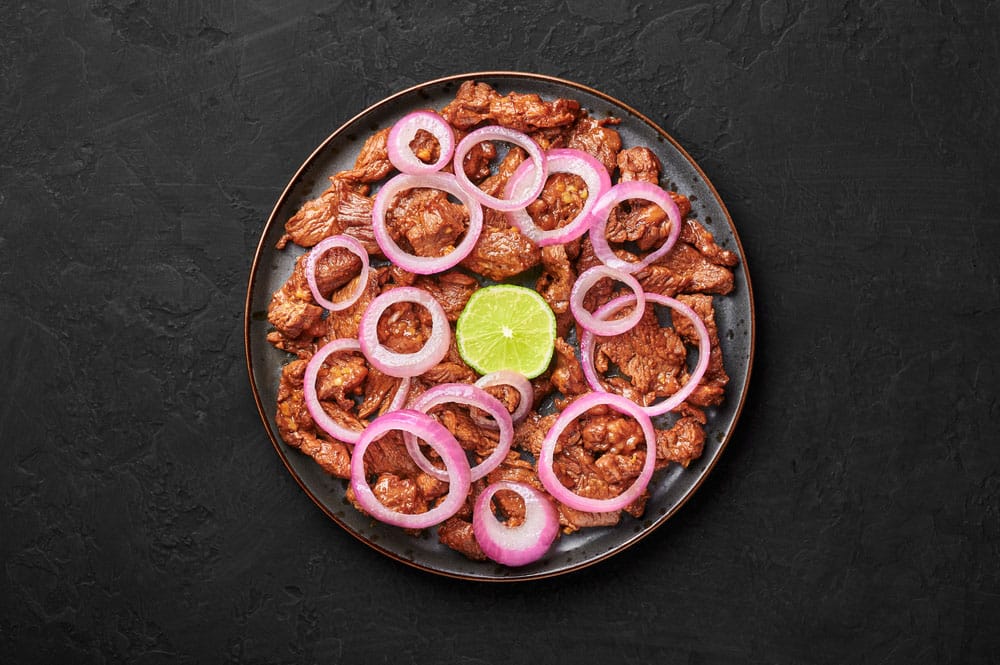 Seasoned cooks may not even think about this but it is a question sometimes asked by new cooks. In cooking, many things are done in a certain sequence which is why most recipes are written in a step-by-step format.
There is no hard and fast rule about cooking meat or onions first in a dish. It depends on what you're making and whether the onions need to be browned, fried, or simply "melted into the rest of the ingredients.
Do You Cook Meat or Onions First?
If you are cooking ground beef or mutton
If you are cooking beef or mutton, they simply take more time to brown. Onions would release water and that would lower the temperature inside the pan that you are cooking, preventing the meat from browning.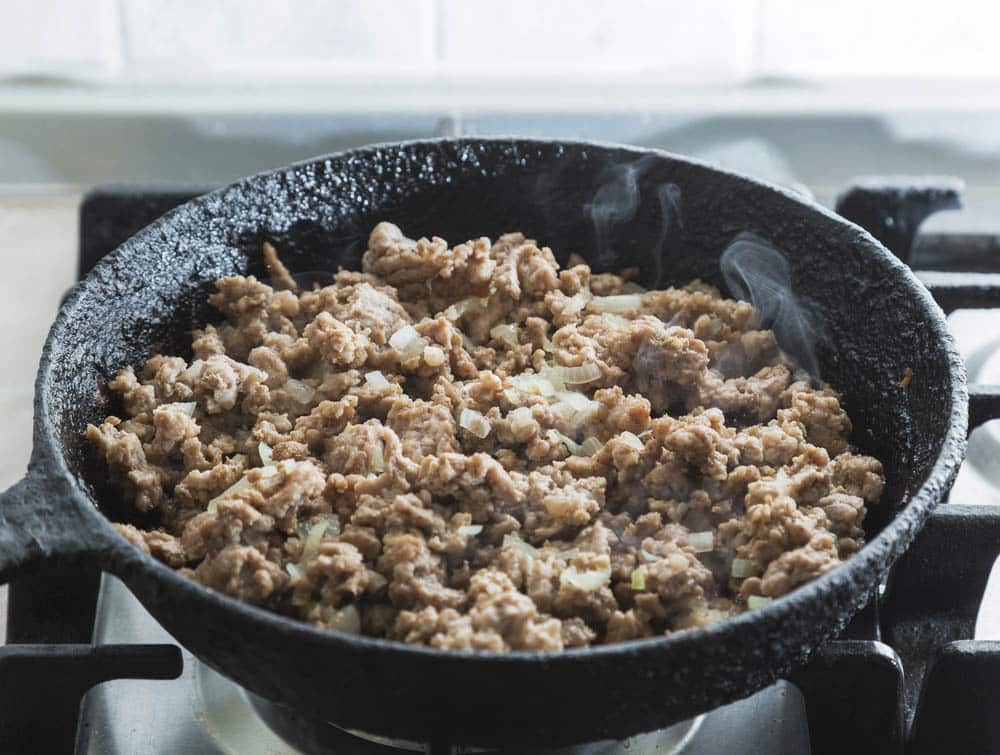 In such cases, it is better to put the ground meat into the pan first over high heat and allow it to turn brown. Once the meat has turned brown enough to your taste, you can mix in chopped onion and garlic and then fry it for a few minutes more.
If you are cooking chicken
If you are cooking chicken, it does not take much time for it to get brown. In this case, put the onion and garlic into the oil first.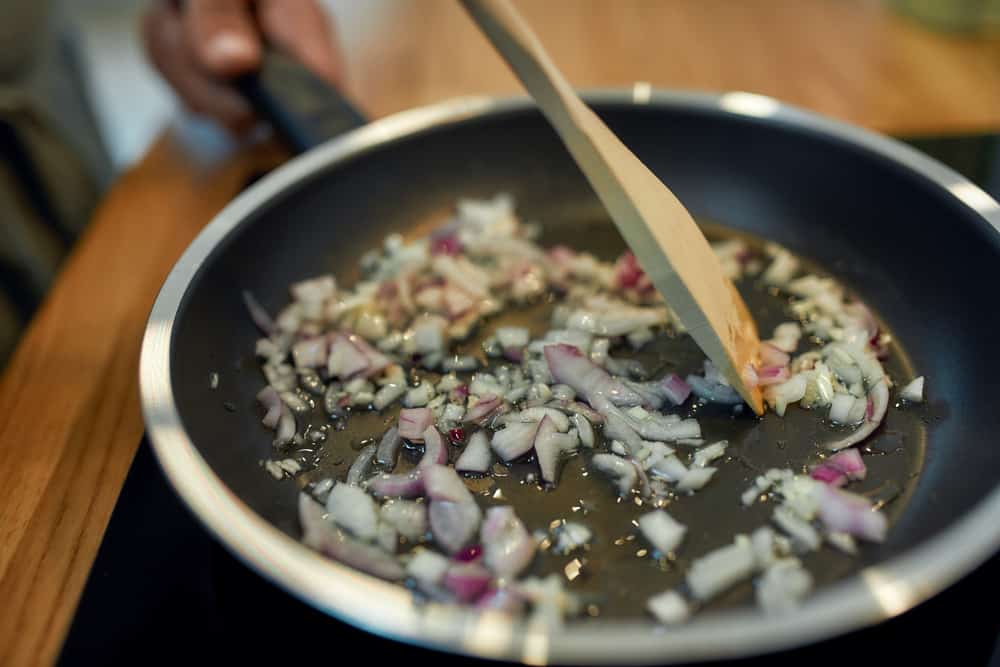 The oil will absorb all the taste from onions and when the oil is mixed with your chicken, the chicken will soak up all the taste and you will be able to get a perfectly cooked, flavorful dish with no issues at all.
If you add onion to your chicken once you have cooked it, the onions will be left uncooked because the chicken cooks fast.
If you are cooking shaped dishes like meatloaf or burger patties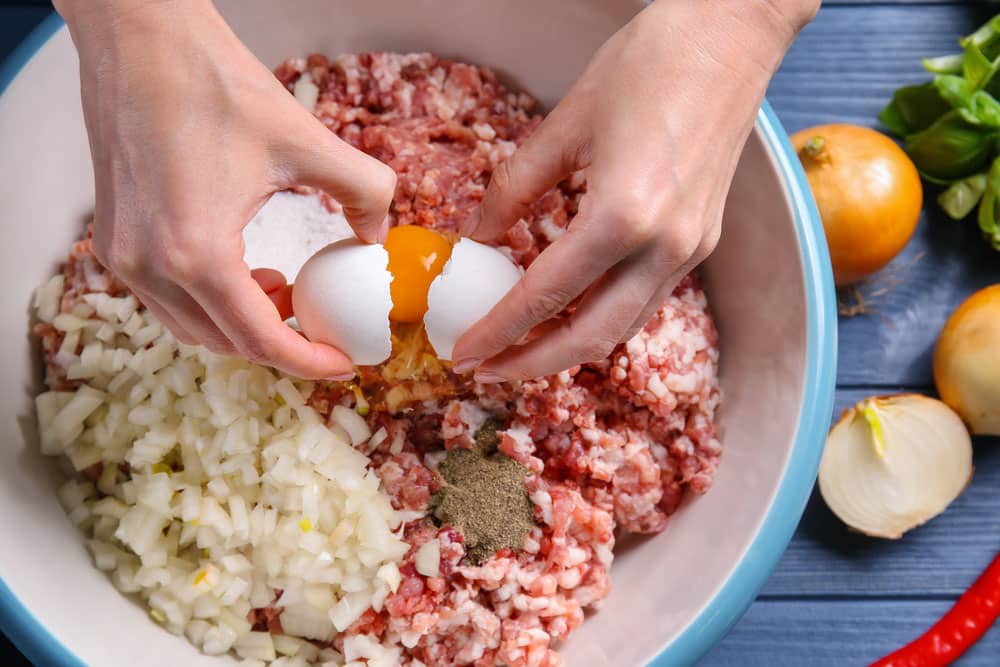 For dishes like this, it is best to grate or very finely chop the raw onion then mix it into the mince or other ingredients. The mince can then be formed into the correct shape before cooking.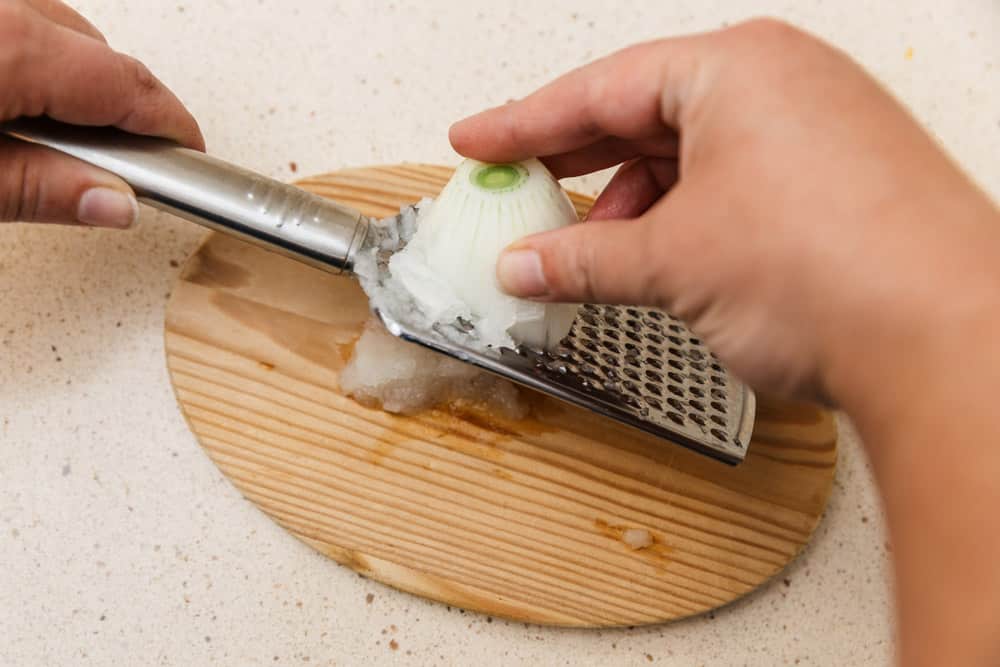 Cutting the onions small means there will be no undercooked chunks of onion in your finished dish.
To conclude
Bear in mind that these are just the basic rules for cooking a simple dish. Other dishes have specifics to them and for these, you must follow the recipe to preserve the authenticity of that dish. Different cuisines around the world call for different tastes of onion in their food.
So, you need to follow the recipe if you are unsure to make the dish perfectly and without leaving anything uncooked.