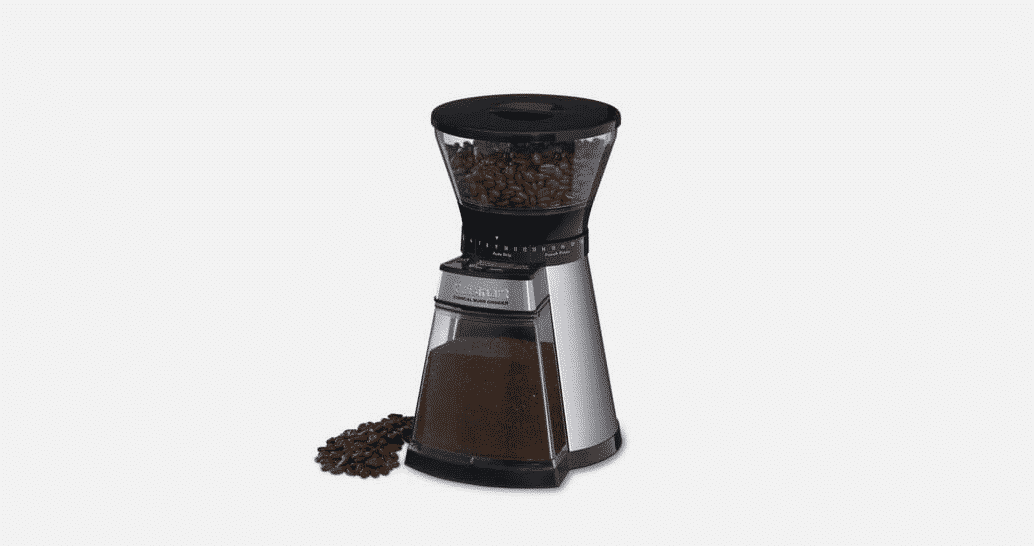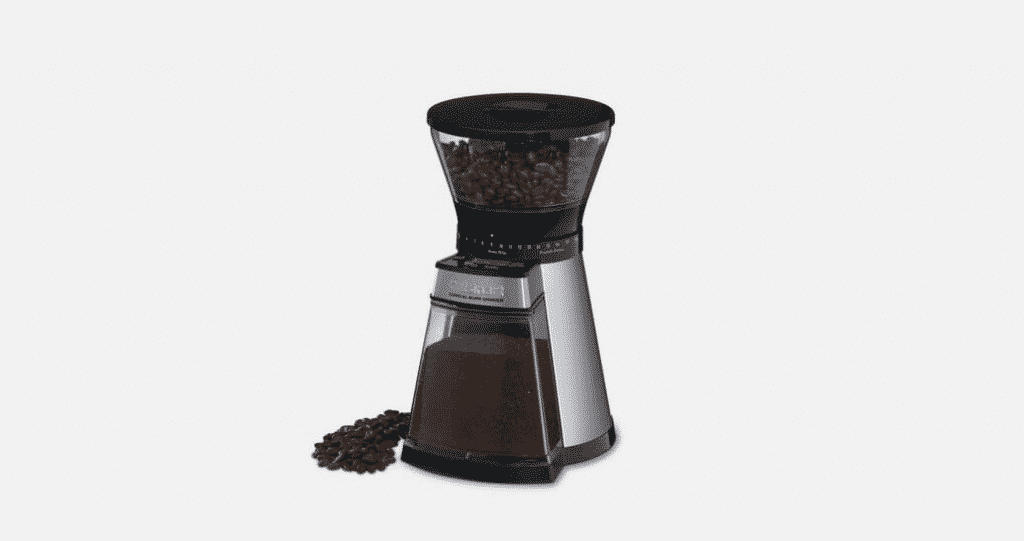 Coffee beans come in various varieties, and the most popular ones are Arabica and Robusta. There are others like Liberica and Excelsa that are not commonly used. Like many other home appliances, Cuisinart has stepped up and manufactured its grinder for coffee beans. There are two types of grinders for coffee beans, namely: blade and burr grinders. We have done a Cuisinart conical burr grinder review for you. So, you can choose if it is the perfect choice for you.
Why is a burr grinder a better choice than a blade grinder?
Burr grinder grinds the coffee beans in fine particles and uniformly. The blade grinder uses its blade to chop down the beans that result in uneven particles. Although burr grinders are on the expensive side, they are worth the price.
Conical vs. Flat burr grinder:
These are widely popular in burr grinders with a conical shaped center and a saw-toothed outer edge. The flat ones are circular and help in producing even particles as compared to conical ones. Both are equally good and produce almost consistent results.
Cuisinart Conical Burr Grinder:
As we have already discussed the benefits of a conical burr grinder, it's time we see what Cuisinart offers in this specialized area.
Material:
This grinder is made from stainless steel. It gives the machine an elegant look. Besides, the stainless steel is easy to clean and is highly resistant. It is an affordable option and lasts longer. Stainless steel is used in almost every kitchen appliance now, and chances are you already use any such device. So, feel safe in this regard as Cuisinart uses a durable material.
Setting Options:
It has a range of 18 setting options. This means you can grind the coffee beans into fine particles or granules. Espresso should have the most finely grind coffee beans to make till perfection. The wide array of options gives the Cuisinart grinder a significant edge. If your family members enjoy different types of coffees, then this would be a sensible option. It would help you to grind according to the need of each coffee type.
Uniform grind:
Cuisinart guarantees a uniform grind. It is necessary that beans are ground properly, or it will mess up the coffee cup. If some beans are too thick and other too fine, the consistency and flavor will be lost. So, this is an important step that must be kept in mind while choosing the right grinder.
LCD Display:
Isn't it cool? An LCD shows the time, total number of cups, and the fineness of the beans. It is a blue backlit LCD. The benefits of the LCD are obvious as it shows you how much time is left and also the consistency and nature of the ground beans.
Retains the flavor:
It is important not to lose the essential nutrients in the grinding process. The strong flavor of each coffee type gives the characteristic flavor to your cup. Coffee is famous for its health advantages like boosting your energy, reducing the risk of degenerative diseases, including Alzheimer's and Parkinson's, and even cancer. Hence, we can say that this grinder retains flavor and nutrients after grinding.
Easily washed:
Grinder parts like bean hopper, grinding chamber, and the lids of these parts are easily washed by hand or even in a dishwasher. Problems lie in every machine. Some people have complained that the grinder causes a mess when the ground container is removed. They either remain stuck to the plastic can or fall off.
Here was our review of the Cuisinart conical burr grinder. It would give you the fineness of your choice without losing the benefits of the healthy nutrients in it. Having the right appliance solves most of the problems. This conical burr grinder gives all the features you would ever want for your coffee beans. Appliances like these require a one-time big investment but save you from everyday troubles. So, make the best decision. You can buy the Cuisinart conical burr grinder if you find all the features you were looking for in our review.