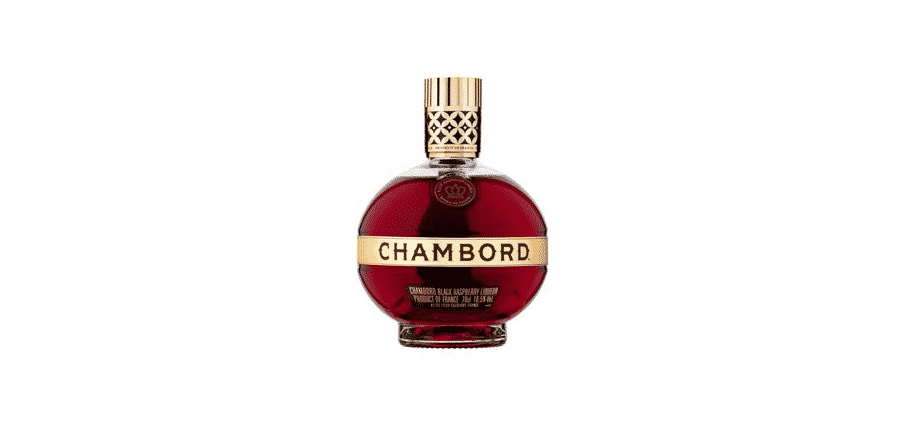 Alcohol has become an important ingredient in multiple recipes but how can we forget about Chambord. It's safe to say that Chambord is a common choice among people who want premium liqueurs but it can be extremely expensive. So, to help you out, we are sharing the Chambord substitutes with you!
Chambord Substitutes
This is the premium liqueur available which is made in France (the Loire Valley, to be precise). It is made with a combination of blackberries, raspberries, and fine flavors of black currant, black raspberries, and XO Cognac. In addition, it has the Madagascar vanilla which adds the high-end flavor. Chambord is famous for creating extraordinary and premium cocktails.
Chambord is famous all around the world for the versatile and unique flavor that it can add to cocktails. This liqueur is the product of Brown-Forman Corp. and they have been making it since 2006. Some people also say that it has honey and Moroccan citrus peel. As for blackberries and raspberries, they are steeped in the spirits for creating an infusion.
The infusion is mixed with other spirits and it's rested for a few months to make the drink. In addition, Chambord is available in spherical bottles and had a metallic gold belt (the belt is made with plastic material, by the way). However, the bottle has been redesigned. Now, enough about Chambord because we are talking about the substitutes now!
1) Raspberry Liqueur
We have already mentioned that Chambord is a combination of different berries, so you can choose raspberry liqueur as a replacement. For making the raspberry liqueurs, the fresh and local raspberries are plucked and are transformed into fine liqueurs. These raspberries are kept with extreme care. These liqueurs tend to have less sugar which means you will be able to feel the natural flavors. To illustrate, raspberry liqueurs have a sweet and tart flavor that can delight your taste palate. In addition, it is a suitable addition for summer cocktails.
2) Black Raspberry Liqueur
If you cannot find the raspberry liqueur, you can also choose the black raspberry liqueur which is sweeter rather than tartness. It has a darker color when it comes down to appearance. The black raspberry liqueurs are available under various brand names and you can choose any. In addition, these black raspberry liqueurs are available in different liqueur stores.
3) Framboise
For people who want information about a specific brand when trying to find out the substitute for Chambord, they can opt for framboise. This is the brandy that's flavored with raspberry. When it comes down to the flavor, it is extremely strong and is hardly sweet. Framboise might be a bit expensive but it has an amazing flavor which makes it a fine substitute. Also, it can be bought from the liqueur store.
4) Rum
Yes, we are talking about using rum in place of Chambord. The users can opt for raspberry-flavored rum. In addition to rum, you can also opt for raspberry-flavored vodka because it can perfectly replicate the flavor of Chambord. Not to forget, these rums and vodkas are readily available if you are licensed to buy alcohol from the liqueur stores.
5) Raspberry Syrup
If your recipe can manage with the non-alcoholic substitute, we suggest that you use raspberry syrup. For the most part, the raspberry syrup can be bought from the breakfast aisle of grocery stores. However, you can also make your own raspberry syrup by blending the raspberries with sugar and water. Some people also boil these ingredients to make a thick syrup and the solid parts are removed. Personally, boiling is a better option because it extracts all the flavors of raspberries which helps copy Chambord's flavor.
6) DIY Substitute
If you don't mind mixing and matching some ingredients, you can follow this heading. That's to say because you can make a Chambord substitute by mixing one teaspoon of the raspberry extract with every two tablespoons of liqueur (yes, the raspberry one). It's pretty obvious that you have to collect these ingredients to make a substitute.
The second DIY recipe is mixing raspberry syrup and juice. We are certain that you already have these ingredients available as they are used as pancake syrups. However, even if you don't have the ingredients, they are readily available at the supermarkets.