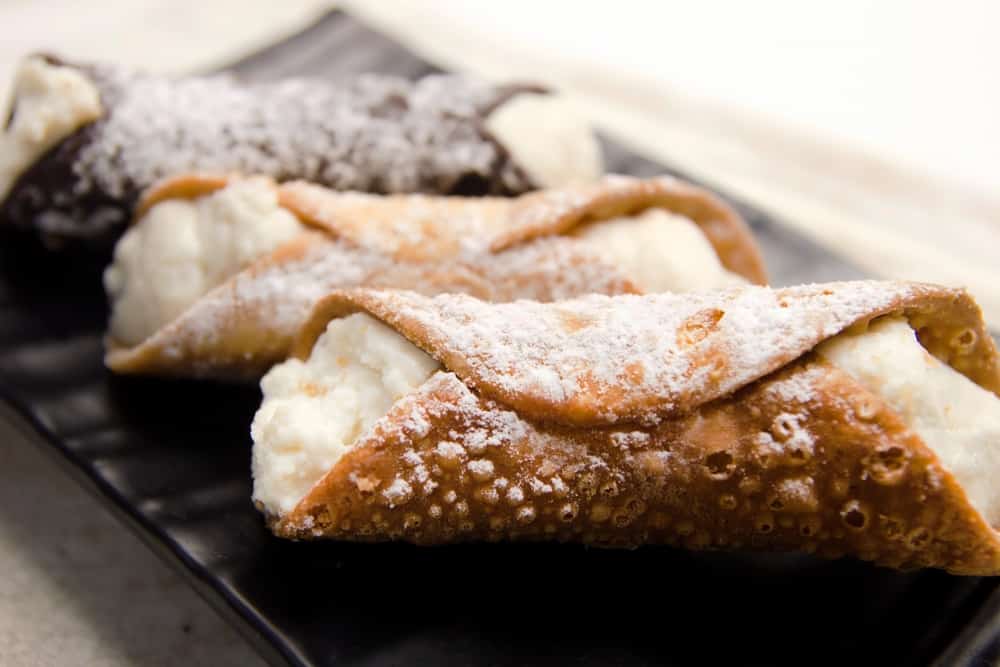 People with fine taste would surely know about cannoli since it's an Italian pastry dish. Cannoli is known to have a tube shape that is filled with creamy and sweet filling, along with ricotta. The pastries are made to be around 3.5-inches to 7.9-inches and are famous in Italy. However, these pastries are only made in cannoli mold, but they are hard to find in grocery stores. For this reason, we are sharing various cannoli mold substitutes.
Cannoli Mold – What Is It?
The cannoli molds are basically the metal tubes, which are used to wrap the shell dough of cannoli. When the dough is wrapped, the mold is added to the pan for frying. There are other methods of cooking cannoli as well, but these metal molds are the most commonly used options. If you are clear about what a cannoli mold is, you can now check out the substitutes!
Cannoli Mold Substitute:
1. Wooden Tubes
When it comes down to the cannoli tubes, wood is considered to be one of the most commonly used materials. For this purpose, you can opt for a thick piece of broom handle or dowel handle. When you find such a handle, just use a sharp object to cut to a sufficient length (it is suggested to cut the handle or dowel anything from six inches to eight inches). When the handle is cut, you have to sand it with the help of fine-grit sandpaper to make it smooth. Once smoothened, use food-grade oil for greasing, and you can start making cannoli. The best thing about using these wooden tubes is that they are reusable.
2. Curtain Rods
This is a second option for people who cannot find a cannoli mold but want to make these Italian pastries. If you have a spare curtain rod lying around, you can repurpose it to make the metal tubes for cannoli. However, you have to ensure the curtain rods don't have any metal coating and make sure the curtain rod is properly cleaned (there must be no debris and dirt inside or outside the rod). Then, cut the curtain rod into the right length, and around the edges to make them smooth (the edges have to be sanded to ensure there are no cuts). After sanding the edges, clean the curtain rods, dry them up, and use them to make cannoli. What's best is that these are reusable.
3. Aluminum Foil
Aluminum foil is a readily available product available in the kitchen, and you can use it to make tubes for making cannoli. For this purpose, you need to scrunch the aluminum foil into small balls (make them the size of golf balls). Once you have made these balls, line them up to make an eight-inch long line. When the line is created, press them properly to even out the surface. You can also wrap the aluminum foil around to create a long and uniform tube. Similarly, you can make more cannoli tubes. These tubes are reusable as long as you clean up the crevices properly. Honestly, it is suggested that you discard these tubes. In case you want to reuse this tube, it's suggested to wrap three layers because a tri-ply configuration works much better.
4. Ditch The Tubes
If you cannot use any tube, you can fry up the dough in a flat shape and add the ricotta mixture to these fried dough cakes. Then, place the other flat dough piece on the top, and your cannoli is ready. Truth be told, this won't look like your conventional cannoli, but the flavor will be the same. You can also bake cannoli at 430-degrees Fahrenheit for seven to nine minutes. The best thing about making cannoli this way is that it will reduce the fat percentage.
5. Cans
In case you want the same texture as cannoli, you can use a tomato paste can. However, for using the can, you have to remove the label and ends. When these ends and labels are removed, you can wrap around the dough and fry it just like you would fry with cannoli mold.
6. Bamboo
If you have bamboo growing in your surroundings, we suggest that you cut one reed and clean it properly. Moreover, you can sand the edges to make them smooth. Once done, oil the bamboo pieces, and you will be good to go!