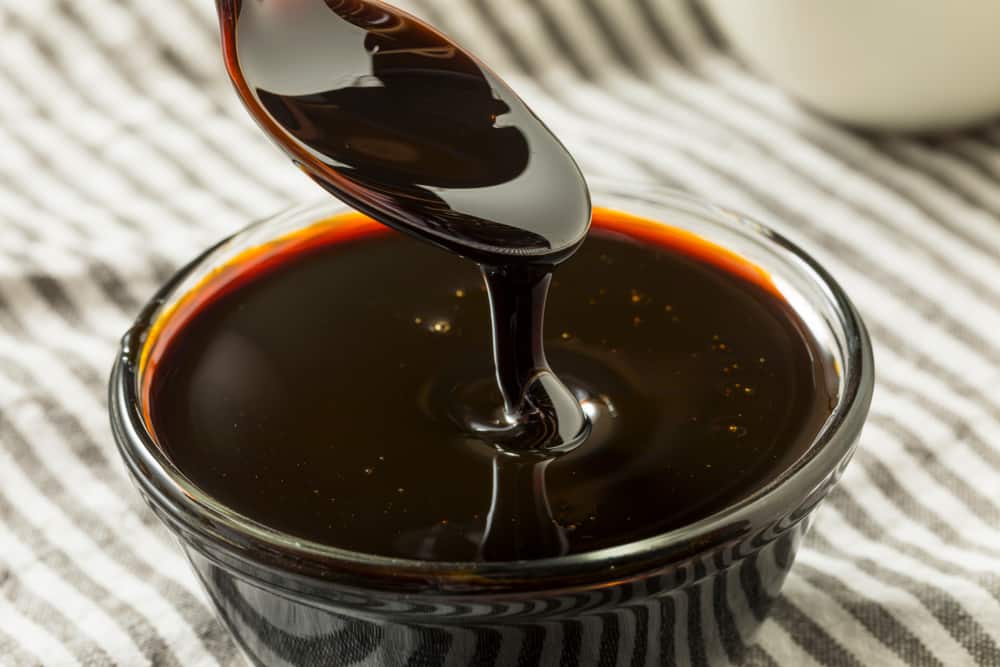 Cane syrup, also known as "golden syrup," is a famous sweetening agent for numerous sweet recipes. A healthy syrup directly extracted from a sugar cane plant is highly rich in nutrients. Quick and delicious recipes like pancakes are incomplete without the addition of cane syrup. People love to use cane syrup in various sweet dishes. It is not extra sweet in an unhealthy way; instead, cane syrup is the best substitute for harmful sugary items. However, tracking down cane syrup can be demanding as it has limited availability, which is why using its alternatives can be helpful. In this article, we have some best substitutes for cane syrup. Do try them!
Cane syrup is high in demand, which is why its availability in markets is rare. You don't have to give up at all! There are plentiful alternatives for cane syrups that are as deliciously sweet, thick, consistent, and healthy as cane syrup.
Health Facts On Cane Syrup:
Cane syrup or golden syrup is a famous sweetening agent, extensively used in British and Caribbean sweet dish recipes. Cane syrups taste scrumptiously sweet and have a finely thick consistency.
This highly consistent, thick, and amber-colored syrup is viscously prepared from the sugar cane plant's extracted juices. Cane syrup has numerous applications. People use it as a top-tier ingredient for desserts and candies.
Most parts of the Creole and Caribbean dishes consume cane syrup. They love to sweeten their food with cane syrup. This syrup helps prepare white granulated sugar, one of the best substitutes for cane syrup itself.
The best thing is you are never restricted when it comes to using cane syrup in your recipes. The vast usages of cane syrup are themselves involved in preparing its alternatives.
Cane syrup got out of stock? No worries. We have multiple alternatives for it. All you need to do is use them wisely.
Some Of The Best Substitute For Cane Syrup:
Now you don't have to give up or complicate your favorite cooking recipes. Pick any of the substitutes according to its quick availability and use them in your pancakes or other desserts.
Here are some best substitutes for cane syrup:
Corn Syrup:
With larger maltose and glucose quantities, corn syrup is one the most suitable alternative for cane syrup. Especially when you take a dark brown colored and highly consistent corn syrup, your recipe tastes as if you have legitimately used cane syrup.
One leverage you have is that corn syrup is abundantly available in markets. They rarely go out of stock. However, your syrup might not be extra-sugary as compared to cane syrup. To cut it short, corn syrup is the best, readily available substitute for cane syrup.
Simple Sugar Syrup:
If your sweet recipe doesn't require high cane syrup quantities, then a simple sugar plus water solution will do. Anyways, make sure that you keep the consistency thick while boiling the water and sugar solution. Using white or brown sugar totally depends on your taste buds.
Molasses Alone Or Combined With Corn Syrup:
Molasses or black treacle is one of the best sweeteners out there. These sugars are a dark brown and thickly consistent sweet item which have significant similarities with cane syrup. Molasses makes your sweet dish extra flavor with its super sweet essence.
Either you take molasses alone or combine with corn syrup, your sweet dish will remain delicious.
Honey:
Why not use honey if you are out of cane syrup? Since honey has a thick consistency and the sweetest essence, it is one extensively used and readily available substitute for cane syrup. Prefer darker honey for better results.
Maple Syrup:
Maple syrup tends to make a commendable substitute for cane syrup due to its perfectly matching sweet essence with cane syrup. However, your final recipe might get affected as maple syrup's consistency is thinner than cane syrup.
Final Words:
Cane syrup is indeed irreplaceable when it comes to thick consistency and taste. However, you can still get your hands on multiple substitutes. Up there, we have listed some of the best substitutes of cane syrup. We bet these syrups will make your pancakes as tasty as cane syrup will do it.