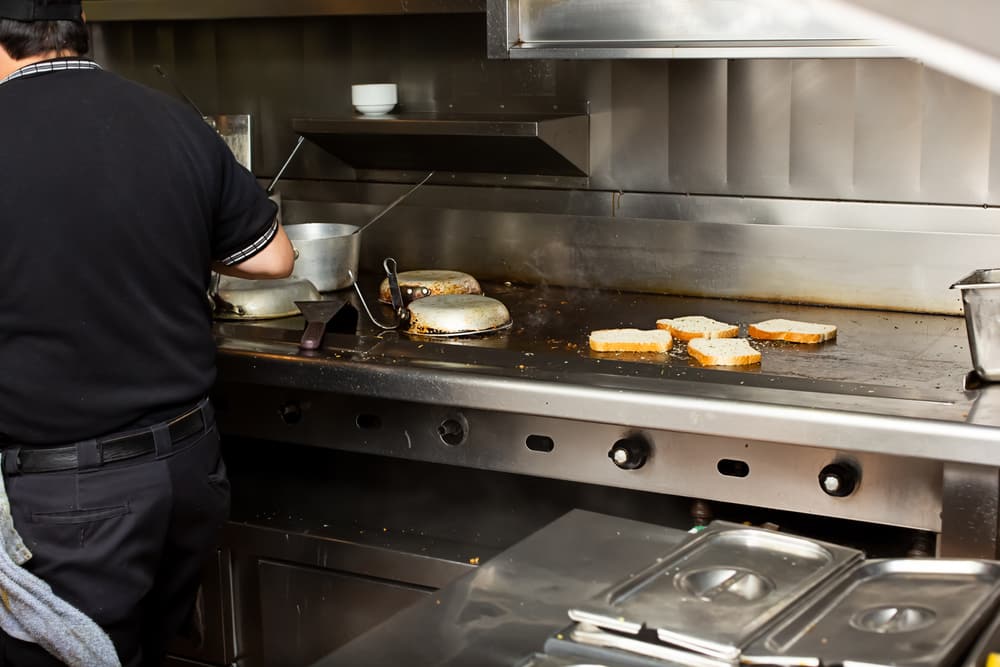 There are multiple appliances out there that one can use for cooking food, and that way you can enjoy the right cooking experience for any type of cooking method that you might be following. The griddle is one such appliance, and it offers you a bigger overall surface for you to be cooking, grilling, or having any such needs that you might want. It has burners below the surface, and on top of it, you can get the covers too.
Blackstone is one of the best brands that is offering a wider range of appliances and cookware for you to be enjoying. They also have pretty cool griddles that you can enjoy for all the different cooking reasons.
Can You Put a Pot on Blackstone Griddle?
As opposed to some of the other griddles out there that you can find, the Blackstone griddle doesn't have a grate on it. So, all such models from Blackstone griddle that don't have a grate on them, or have a flat surface should be fine to place a pot on them. The pot will get indirect heat from the griddle surface and you can cook some food in the cooking pot that you place on the Blackstone griddle as well at the same time. A few things that you need to know about putting a pot on a Blackstone griddle are:
No Black Bottoms
If you are putting cooking pots directly on the fire, they tend to have black bottoms on them, which will not only make them look bad and have a toll on the finish, but they also have a considerable effect on reducing the heat that is being transferred to the contents inside and you will end up spending more time cooking the food.
However, if you are putting a cooking pot on the Blackstone griddle, there is no such thing that you have to worry about, and due to indirect heat propagation, you will have a cleaner surface on the bottom of your cooking pots.
More Cooking Time
However, you will be spending a bit more cooking time if you put a pot on a Blackstone griddle or any other flat-top griddle. There is an obvious reason for that, and since the heat will be transferred indirectly to the contents inside, that can be causing you to face all these unwanted issues, including spending a lot more time than you need to.
So, if you are not okay with spending more time, or would like to waste some gas on it, it is not a recommended option for you to be having.
Yet, you can always put a pot on the griddle if you are trying to cook something else and have extra space on your griddle and cook 2 dishes at the same time. Just be careful to handle the pot and your griddle with extreme care since they can be quite hot and you might end up getting hurt if you are not handling them properly.