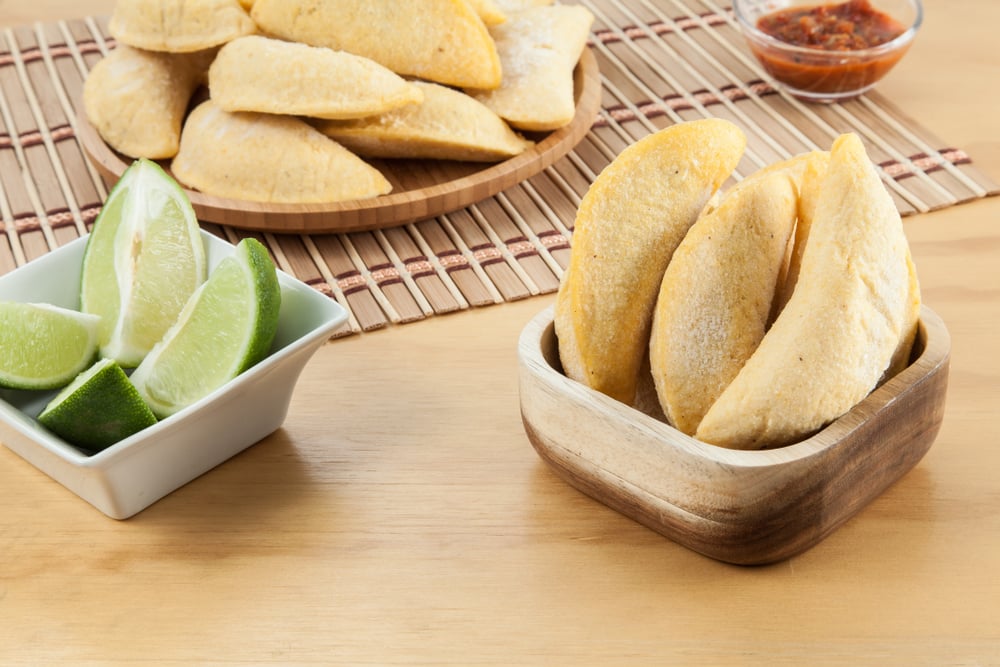 Everyone loves to try their hands on delicious snacks, but nothing can be as delicious as empanadas. For those who don't know, empanadas are mini appetizers, and they taste perfect with the crispy texture. These appetizers have a flakey and crispy exterior, and there is flavorful and delicious filling in the dough. However, many people find it challenging to make empanadas, but one can easily get their hands on frozen empanadas. Still, can you air fry frozen empanadas to make a nice appetizer? You can find out the answer from this article!
Can You Air Fry Frozen Empanadas?
Yes, you can air fry the frozen empanadas, and it's actually the best method to ensure the empanadas are crispy and the inner filling is hot to the center. The best thing about air frying the empanadas is that you don't need to add additional oil to the empanadas because the dough already has oil, and the air fryer doesn't need much oil either. In addition to this, you don't always have to defrost or thaw the frozen empanadas.
As far as air frying is concerned, you only need to preheat your air fryer and add the frozen empanadas to it without any second thoughts. However, you need to ensure that the air fryer isn't crowded because it results in uneven cooking. For this reason, it's best that you put the empanadas in an even layer, and these appetizers will come out well. We suggest that you pay close attention to the temperature and cooking time because every air fryer is different, so the best choice is to consult the manual.
The cooking time also depends on the filling. This is because if your frozen empanadas have a pre-cooked filling, it will not take more than ten minutes to cook them. However, you have to increase the cooking time if the filling is raw, so it's time to follow some recipes to ensure the empanadas are cooked to perfection. However, we also have some step-by-step instructions in the section below to help you out;
First of all, you've to preheat your air fryer at 350-degrees Fahrenheit
Once it's hot, add your frozen empanadas to the air fryer in an even layer
Cook it at 350-degrees Fahrenheit for over seven to ten minutes to make sure the appetizers are fully heated and cooked. this temperature and cooking time is enough to achieve the brown and crispy exterior texture
Keep in mind that empanadas have to be flipped halfway through the cooking or air frying process. The filling's inner temperature must be 165-degrees Fahrenheit, so you can use a cooking thermometer for that. Also, always check the required temperature on the frozen empanadas box to ensure the best cooking outcomes.
All in all, once the frozen empanadas are fully cooked, they will taste fresh and hot. However, if you have some leftovers, use a sealed container to store them in a refrigerator (it will retain the flavor for over three days but don't refrigerate these appetizers any more than that). Also, you can reheat the refrigerated empanadas in an air fryer as well.