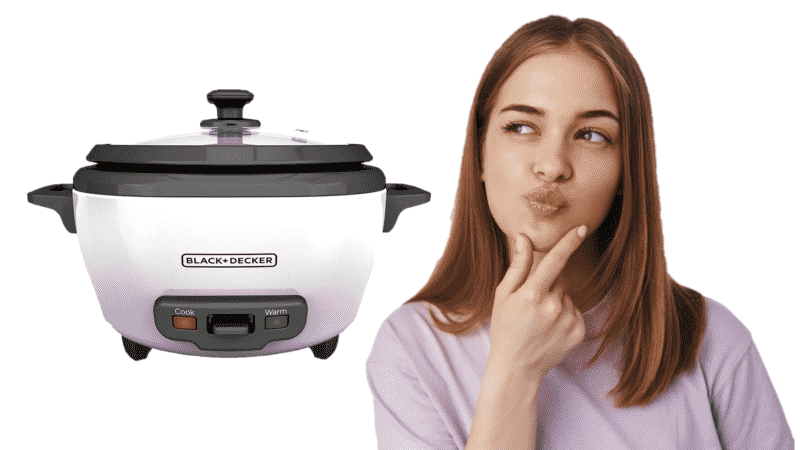 DISCLOSURE: This post may contain affiliate links, meaning when you click the links and make a purchase, I receive a commission. As an Amazon Associate I earn from qualifying purchases.
Everybody loves rice because of the variety of ways in which we can cook it. Every meal can be made special with a simple addition of fried rice to it. If you add a rice dish to the lunch when you are expecting guests, you can surely make all of them happy.
But the problem with cooking rice is that you can just as easily mess it up. Not everyone can make rice perfectly every time. Even the most expert cooks can mess up when cooking rice. The best solution to that problem is to get a rice cooker and let it handle the task.
Many companies make rice cookers nowadays. But the Black and Decker Rice Cooker is loved by the majority because of its easy-to-use design. It comes with instructions about how to cook rice in it.
The cooker can finish cooking your rice in half an hour and then keep them fresh for long after. So if you are a rice lover, you must already have a Black and Decker rice cooker in your kitchen. Don't you love using your Black and Decker rice cooker?
But what to do when your Black and Decker rice cooker is not working? How to mend it back to its normal working mode? Can you repair it at home, or does it need to be taken to a repair shop? Find out how to fix your Black and Decker rice cooker in the article written below.
Black And Decker Rice Cooker
Having huge dinner parties with family and friends has just gotten a lot easier, all thanks to the one and only Black and Decker rice cooker.
This amazing rice cooker capable of cooking as much as 16-Cup Rice is just the right type of kitchen equipment that everyone needs in their home for parties and gatherings. Cooking rice usually takes time, but it hardly takes you 20 to 40 minutes to cook 16 cups of rice with a black and decker rice cooker.
Also, when cooked in the Black and Decker rice cooker, the rice taste absolutely delicious. They are fluffy and nice and fully ready to be served to all the people waiting in the dining room.
Troubleshooting Black and Decker Rice Cooker Not Working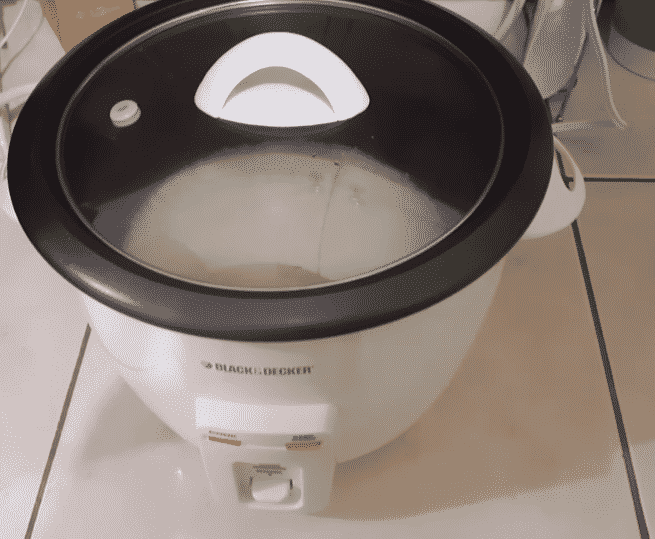 You can get the perfect appliance in the world, and it will still run into an issue at some point. Electrical appliances can run into problems on a number of occasions.
But if you know how to fix them, you won't end up panicking. If the issue is simple, you should fix your appliance at home instead of paying the repair shop. With all its greater benefits, people have also faced many problems with their Black and Decker rice cooker not working when it is supposed to.
Here are some easy steps that you can take to make your rice cooker work like before. If you face problems with your Black and Decker rice cooker not working, there may be two possible reasons it isn't turning on. Either its Power cord may be broken, or its internal circuit is somehow damaged.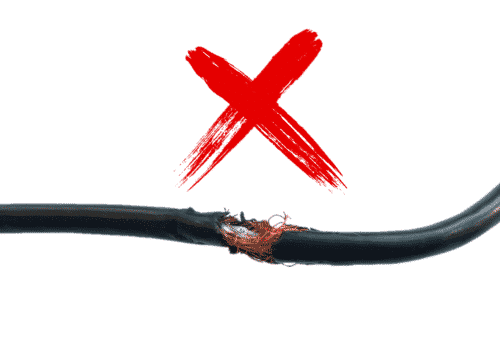 Unfortunately, power problems are way too common when it comes to electrical appliances. Power outage, broken cable, or damaged power outlet can also keep a machine from working.
Most of the power problems are pretty simple and can be resolved easily. But if it is something complicated, ask an electrician for help. Don't try to fix a broken wire yourself, or you will get hurt.
1. How to Mend the Broken Power cord?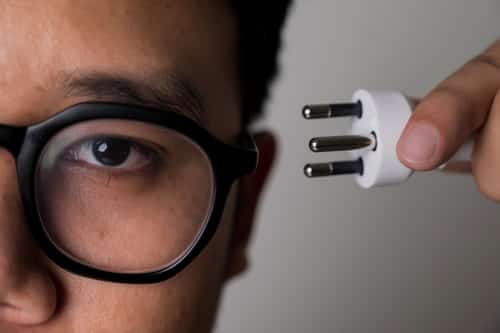 Due to the regular usage of a device, its cord or power cable can get damaged. In addition, if you keep an appliance in a cramped place where its wire gets twisted, that can also cause damage. Once the power cable or the cord gets damaged, your appliance won't turn on.
If your cooker is not working, you should check its power cord first. It is common for a power cord to get damaged due to some cuts or gashes. Replacing the power cord with a new one usually helps to get your rice cooker back on track.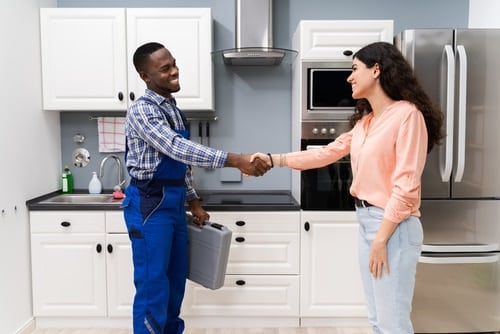 If you don't know how to replace the power cord, you should not try to handle this task on your own. Likewise, you should not look for a DIY technique when it comes to power issues. Instead, you should ask an electrician to change the power cord of your Black and Decker rice cooker for you.
Once the power cord has been replaced, plug it in the power outlet and check if your rice cooker turns on or not. If the problem gets resolved, then you can start using your rice cooker. However, if the rice cooker still isn't turning on, try another fix from this list.
2. How To Fix the Broken Internal Circuit?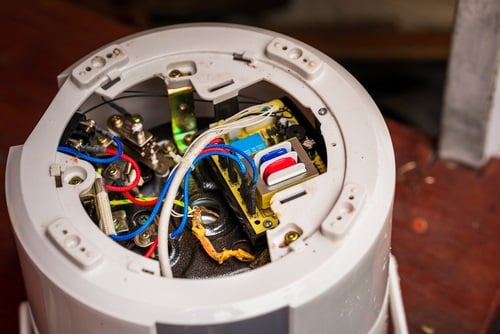 Every electrical appliance is quite complex. It isn't just the power cord that makes an appliance work. There's a complete set of internal circuits that keeps your appliance running. If this circuit gets damaged, that can also keep your appliance from working.
If the power cord is not damaged and looks fine, maybe it is the internal circuit of your black and Decker rice cooker that's not working. So, the next thing you should do is to check the internal circuit.
Replacing the damaged internal faulty connections will help to get your rice cooker back to the cooking job. The recommended way to mend a broken circuit is to take your rice cooker to a professional.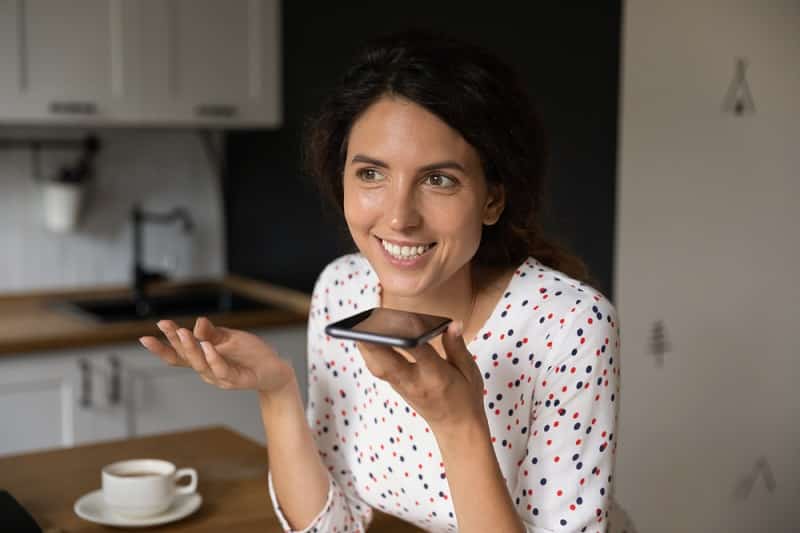 Unless you are a qualified electrician, you wouldn't know how to fix the broken circuit of your rice cooker. You shouldn't try to open the rice cooker with a screwdriver to locate the circuit. It is better to let a professional handle this task.
You can take your Black and Decker rice cooker to any authorized service agent, and they will check the internal circuit for you. If the circuit has to be replaced, then you will have to get it from the company.
If there's time remaining in your warranty, you can get any part replaced for free. Otherwise, you will have to pay to get your appliance fixed.
3. How to Get Your Turn on Button Fixed?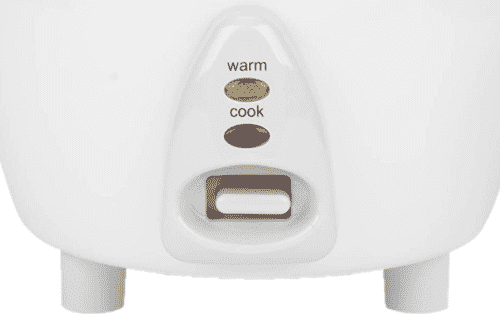 If you're facing troubles while pressing the Turn On button of your black and decker Rice cooker, it is maybe because the button is internally broken, or someone might have pressed it too hard in the past. You can fix this by replacing the button with a new one.
After power issues, human error is the biggest reason why a device won't turn on. For example, in your hurry to make a meal, you might end up pressing the Turn On button of your rice cooker with a lot of force. The button can also get damaged if you accidentally hit it with a heavy object.
But even if you have gotten the button damaged by mistake, there is no need to panic. You can replace the button so you can begin cooking rice in your Black and Decker rice cooker again. But it is important to handle your appliance with care in the future.
4. How To Fix the Indicator Light Not Turning on?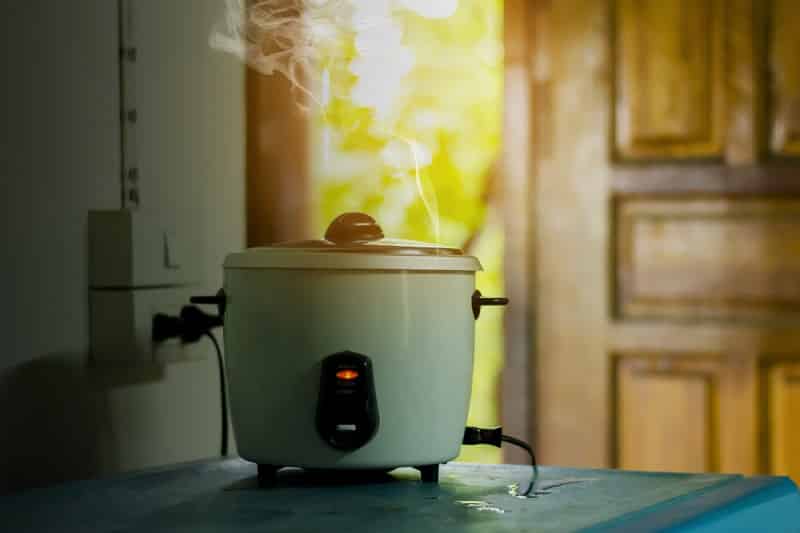 The black and decker rice cookers come with a unique light indicating system. Unfortunately, sometimes those little light indicators stop working, and you might find your food burnt because the cooker didn't tell you that the meal was ready.
You can resolve this issue by replacing the light inductors if they are fused somehow. Then, you can get your rice cooker checked by the service agent and also get all the light functions fixed easily.
If your warranty is still valid, you can get the lights replaced for free. You can contact Black and Decker customer support to discuss the problem with them. They will let you know if the company will provide new lights or fuses for your cooker or not.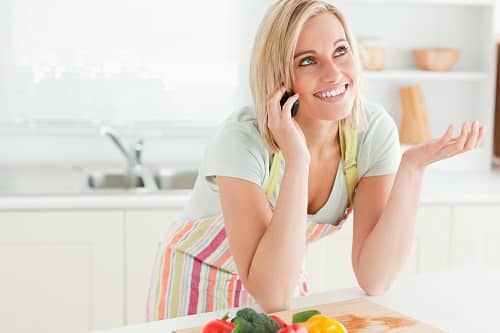 If the warranty has ended, you will have to pay the service agent for the new lights or fuse. When the light indicator gets damaged, it is important to get it fixed as soon as possible.
Otherwise, you will have trouble with cooking rice. You won't know when to check the food, and you will keep on opening the rice cooker. This can cause damage to your appliance and ruin the taste of your food.
Conclusion
A Black and Decker rice cooker is a blessing for all rice lovers. But every good appliance can run into problems because of one reason or another. With a few easy fixes, you can resolve the problem with your rice cooker at home.
But if the issue is serious and not something you can fix at home, you should take your rice cooker to the service agent. They will check your appliance for problems and then fix them. Once your rice cooker gets fixed, you can start cooking delicious rice in it again.