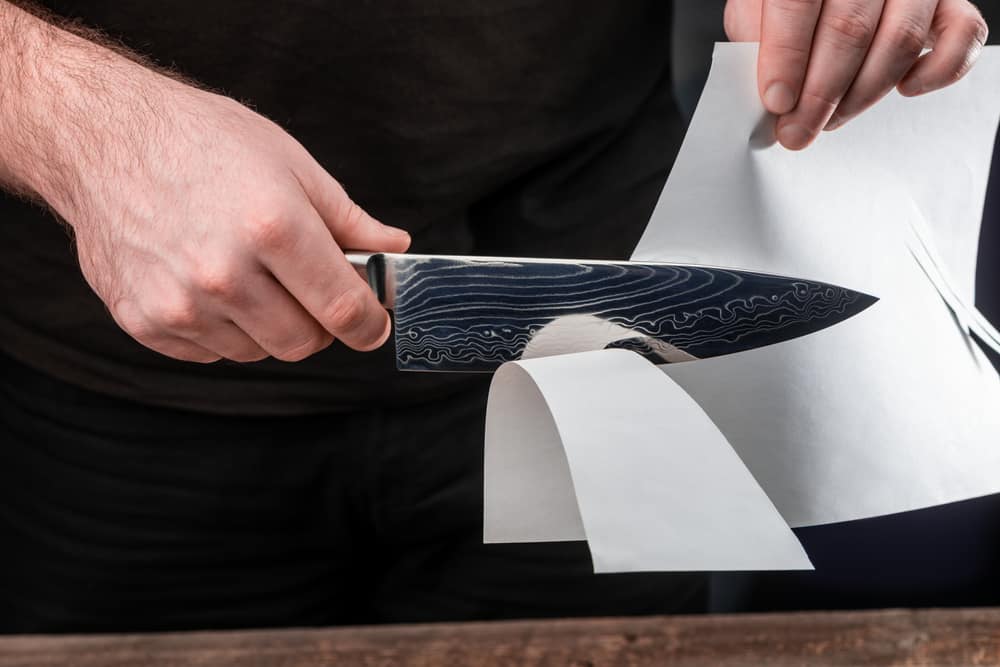 Cutco knives are a well-known brand in the culinary industry. They are known for their wide variety of designs and range of knives specifically designed for every occasion. They are hands down the most amazing knives available on the market. But people have many questions about these knives. The most common and frequently asked question is why are Cutco Knives so expensive? What makes them so expensive? To answer all these questions, we will provide you with an article that explains why Cutco Knives are so expensive by providing you with a list of reasons and discuss each of them briefly.
Why Are Cutco Knives So Expensive?
Durable Blade
Cutco knives have durable and long-lasting blades which eliminate the need to buy new ones after extended use. They offer three blade styles. Also, it is worth mentioning the fact that these blades are made up surgically and are processed in a way that makes them improved quality than the metal alone would employ. The blades are heat treated, hollow ground, and mirror polished. They are strong, durable, and flexible. Cutco knives are also called stamped knives because their blades are laser cut out of sheets of steel. The blades also have a protected coating for extra protection.
Retain Sharpness
These blades can retain their sharpness for many uses and can be sharpened without damaging the quality and the building material. They also have the cool feature to hold up without staining as they are made up of 440A stainless steel which is one of the finest stainless steels you can find anywhere. These products have high heat resistance and are easy to maintain as they hold the edge.
American Construction
The knives are constructed in America through a process called stamping or laser cutting. These knives have to pass about 25 standards of quality before they are set off for shipping. Some of their construction processes are automated while the rest require manual refining which means labor is required. The labor cost in America is higher than most of the countries and this is one of the reasons for the high price of these knives as the company needs to pay the labor cost.
Amazing Warranty
The company provides you with a lifetime and completely reliable warranty, so you do not have to worry about replacing your knife with a new one in case something goes wrong, which is also exceedingly rare to happen. This is because the company raves about customer service and works hard to provide you with the best experience.
On the other hand, if you buy a single knife, the company gives you a warranty of 15 days. This means that you can get your money back within 15 days in case you are not satisfied with the knife.
Free Sharpening
If you buy a complete set of knives from Cutco knives, they give you a lifetime free sharpening offer. This means that whenever you need to sharpen your knives, you can contact the company to sharpen them due to which you do not have to worry about looking for places where knives are sharped. The company will send their people to sharpen your knives at your home.
Sleek Design
The Cutco knives are also known for their sleek design. They are designed in a way that provides flexibility, comfort, protection and still looks decent yet fashion-forward. Their handles are designed in a way that enhances grip when cutting your favorite fruits and vegetables due to which you do not have to apply much pressure on it. They are less sturdy and durable.Cutco knives are dish washer safe and their quality will not be affected by using detergent on these knives.
The Cutco knives are expensive but also have a reasonable price to some extent. These knives have a good building material and a lifetime guarantee. They also give you a lifetime free sharpening service which is not offered by many companies.
The Bottom Line
To summarize the discussion above, these knives are made to attract specific customers who like to invest in a lifetime knife set. Even though these knives may seem expensive, there's no denying that these are worth your purchase!