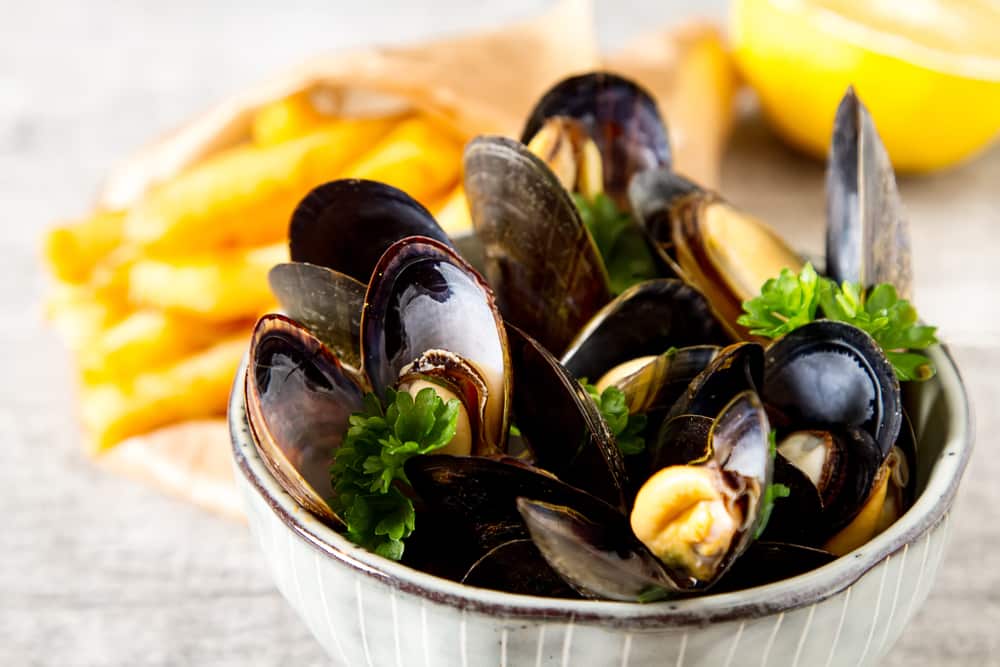 Introduction
If you want to enjoy a light yet delicious meal, then there is nothing better than mussels. They taste good, are healthy to eat, and, most importantly, this dish is perfect for serving in front of your guests.
Mussels can be the perfect seafood at your dining table, and no one will choose other seafood over mussel-unless they are mussel allergic. But the question arises that what to serve with mussels. It may be difficult to decide for many of you, but not very hard if you are going to read this article.
What To Serve With Mussels?
How to serve Mussels Properly?
There are many ways of serving mussels in good manners, but if you are our reader, you must know some of the best ways to serve mussels. So, here we have brought the most straightforward yet very delicious servings for mussels.
1. Mussels with Bread
The first and the ubiquitous method of serving mussels is with toasted bread. Everyone indeed loves to have mussels with plain bread. But, here we will help you to innovate new dishes to serve your mussels.
After steaming your mussels, marinate them in vinegar and then serve them on toasted bread. Along with it, you can also soak the bread in the mussels broth and then serve them with mussels after toasting, make the bread more crusty.
2. Mussels with Beans and Cheese
Secondly, if you love to try new things with food, then stop serving mussels with bread. Mussels are a delicious and light dish. So, to make mussels more healthy food, serve them with beans and at the end, top them with cheese.
3. Stuffed Mussels
Have you ever tried stuffed mussels? If not, why are you, orthodox? Try something innovative and feed your family with something delicious. First of all, to make stuffed mussels, steam them entirely and after it, tear the shelf partly apart, and then stuff bread chunks or anything else that you want to. After it, bake the mussels for a few minutes, and your dish is ready to serve.
4. Mussels Soup
Sitting in your home in winters trying to warm your body and suddenly there is mussels soup in front of you. How would you feel? No need to answer; we know that it feels great. So, to make mussels soup, steam them first. After it, add the mussels to the mussels broth and spinach, a lot of heavy creams. There will be nothing better than to serve mussels soup in winter.
Conclusion
Concluding the fact, we have enriched you with some of the unorthodox methods to serve mussels. In the article, there are some of the best things mentioned to serve mussels. Try any of these methods, and let us know about your experience. Moreover, if you feel any difficulty or have something to ask about serving mussels, let us know in the comment section. We are waiting to resolve your issues in the best possible way.