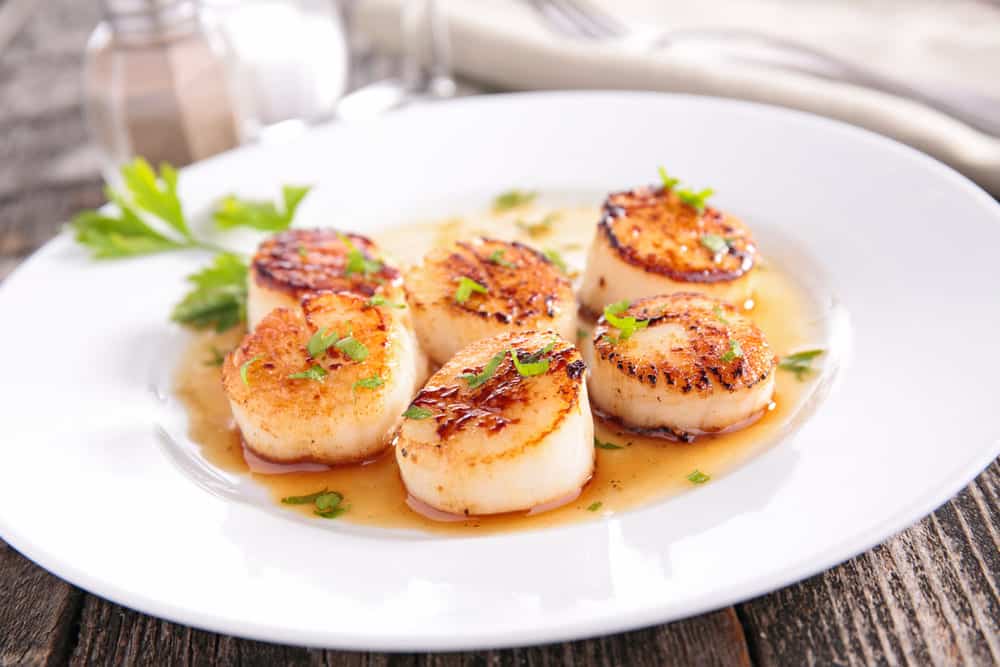 When we talk about seafood, then there will be incorrect if we do not mention scallops. Scallops use to define numerous species of saltwater clams. They are good in taste, rich in nutrients, and provide you various vitamins.
But, what if you have some leftover scallops? Are you going to waste them? Indeed, your answer is no. But what to do when you are in such a situation. If you need a solution, you know that you only need to be with us until the end.
What To Do With Leftover Scallops?
There are various situations when you are left with different unfinished dishes at the end of dinner. But, when your dining or kitchen table has some leftover scallops, then you will not be wasting them. So here we have some of the ideas that you may apply on your leftover scallops.
Leftover Scallops in Refrigerator
Have you ever wonder about freezing cooked scallops? If no, then why do you not try new things. If you have some leftover scallops at home and you want to preserve them for later on. If you need to refrigerate leftover scallops, then the first thing you need to make sure is to put the scallops in the refrigerator, not more than 2 hours of cooking. Otherwise, the scallops are not going to last for so long.
If you can put the cooked scallops in the refrigerator within two hours of cooking it, there are some aspects that you need to keep in mind. First of all, you cannot refrigerate your cooked scallops on a plate. For thins, either you need an airtight jar, or you will have to place the cooked scallops in a thick aluminum foil. Once done perfectly, your leftover scallops will easily last 3 to 4 days in the refrigerator.
Freezing the Leftover Scallops
Along with refrigerating the leftover scallops, you can also freeze the leftover scallops if you need to keep them safe for an extended period. Most of you are not going t believe that fact unless they try it at their own that cooked scallops can last 2 to 3 months with ease in a freezer if stored properly.
Freezing is the best way to store leftover food for a long time. You need to just put your leftover scallops in a proper freezing bag with no space for air to enter. With this method applied, your scallops will not lose the taste for at least two months.
You can defrost them quickly whenever you wish to eat them. take them out of the freezer and leave them for an hour at room temperature before putting them in the microwave.
Conclusion
If you are always in a condition when you are left with leftover scallops, then this article is the perfect thing to help to secure your scallops. The article has provided you an ideal guide to keep your leftover scallops safe. If you are facing any difficulty, then let us know in the comment section.