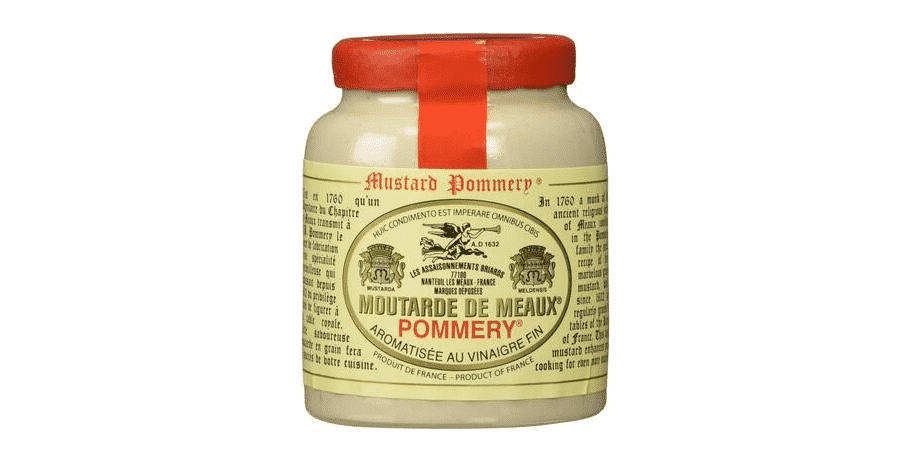 Who doesn't like a touch of whole grain mustard now and then? Mustard is an underrated ingredient in the culinary world. Those who understand the importance have discovered ways to utilize it. French have proved their worth in the culinary world from time to time.
They have introduced many items and one such special piece is the Pommery mustard. Pommery mustard is imported from France, as it is exclusively made there. It has a secret recipe guarded by the Pommery family for centuries.
What Is Pommery Mustard?
Mustard has antioxidants that improve overall body functioning. It improves the metabolic process and reduces rheumatoid arthritis symptoms.
Ingredients
The simplest and easily available ingredients come in one place to make this delicious whole grain mustard. Mustard seeds, water, salt, and vinegar are the only items needed for making Pommery mustard.
Flavor
Many people are of the view that they hated mustard but Pommery changed their views. The taste is strong and intense. The mustard seeds have a bitter and pungent taste. Thus, when used in whole grain form, they give off a strong flavor to any paste. This is how Pommery mustard gets its intense flavor. The crushed mustard grain comes from Canada. In whole grain mustard, the pasta contains small and whole mustard seeds.
Furthermore, the vinegar has a similarly strong and sour flavor. When both these flavors are combined, a strong, vinegar-like, and spicy taste is achieved. However, the resultant mustard is not that strong. All items combine to make refined mustard that has a mild taste.
Packaging
What makes it truly unique is the white sandstone pot it comes in. The top is covered with a red wax seal. Use a spoon to break the wax around the cap. Brush off all the wax particles and with the back of a spoon pull the cork cap upwards.
Longevity
If you can't get your head around why we are praising the packaging so much, then read on. The mustard stays fresh for nearly 1.5 years. Keep it in a cool and dry place during this tenure. The sandstone and wax prevent UV radiation from entering and damaging the mustard. You do not need to refrigerate it. Just keep it in a dry place.
Uses
Ready-made whole grain mustard will ease your tasks in the kitchen. Use it as a spread when you are not in the mood of spending a lot of time in the kitchen. Chefs in France and the US like to add it in sauces and roasts. You can add it to any of your favorite homemade sauce and play with these ingredients.
So, Pommery mustard is a gift from French manufacturers. The taste profile is impressive which made it a great choice for many. It has a strong packaging system making it last for a long time. The versatility and uses make it a must-have in your kitchen. Thus, you can order or buy one from the grocery store to add a unique and flavorful item to cater to your needs.