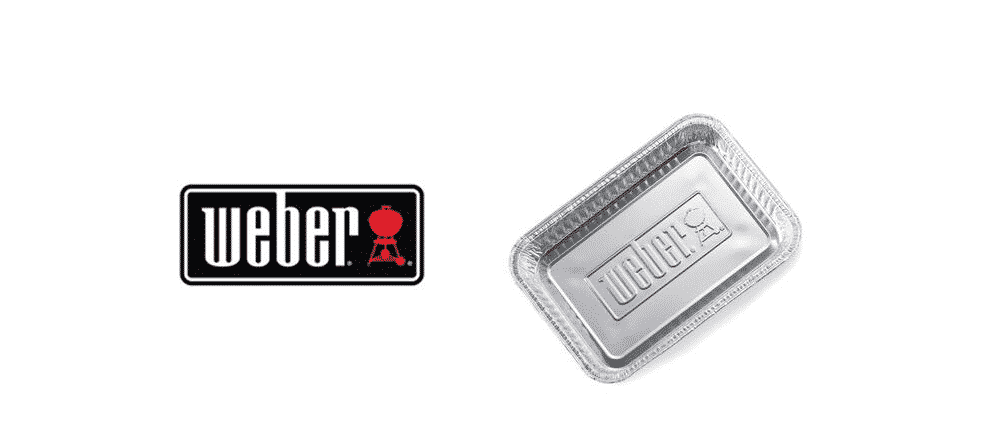 Weber is a popular brand that is also a very old one. This company has been around for well over a century, being founded in 1893 and always having a strong focus on grill-related products.
They mainly sell entire grills, but also sell most of the important accessories that one would need in order to make the experience with grills much more convenient. One of these accessories includes Weber drip pans, which is one of the most popular products that they offer.
Anyone that's grilled before knows that there tend to be lots of dripping liquids which can make the grill being used very dirty. What's worse is that these drip stains are very difficult to clean up.
Drip pans provide a solution, as they're used to collect the drippings so there is nothing to clean in the first place. If, for whatever reason, you're looking for alternatives that can be used in place of Weber drip pans, here are a few of the best options available in the market.
Best Weber Drip Pan Alternatives
DOBI Drip Pan
One of the best alternatives that you'll be able to find for Weber drip pans is DOBI drip pans. The brand that offers these are starting to become more and more popular as time passes thanks to the great quality items that they offer, and this is one of the best examples. They have a variety of different drip pans in store, and a lot of them can be used as great alternatives for Weber drip pans.
They offer durable drip pans that are made of recyclable solid aluminum. There are made easy to work with, comfortably fitting into your grill whenever you want them to and being very easy to remove once you're done with them as well. These pans are made to be compatible with a variety of different Weber exclusive grill models as well, which is another big bonus.
Fig and Leaf Drip Pan
A great brand when it comes to drip pans is Fig and Leaf. This entire company is based around products that are made of aluminum. This includes a vast variety of different accessories and cosmetics. Drips pans are obviously no exception to this. Their different drip pans are all great in their own way, and almost all of them can be great Weber drip pan alternatives.
One great thing about Fig and Leaf is that you know the pan which you're going to get is going to be of high quality. As mentioned, the brand only works with aluminum products and it has gotten very good at it as well. You'll find only top-class materials being used, which provide convenience in terms of both use and durability. They are compatible with Weber grills too.
Montopack Drip Pan
Montopack is a brand that offers lots of different products. These different products come in handy in many different ways. For example, they offer party supplies, home décor, bakeware items, and even grilling-related products such as drip pans!
The brand offers a great few options when it comes to Weber drip pan alternatives. Their great options include many highly durable pans which can be used with specific Weber grill modes. Speaking of highly durable, Montopack drip pans are great at conducting and withstanding heat as well, which is obviously a great trait.
Stock Your Home Drip Pan
Last but not least, another one of the most popularly used alternatives for Weber drip pans is Stock Your Home drip pans. As one might be able to guess from the name, this company offers products that are entirely related to home accessories.
These products include things one would expect to use a lot in their homes, whether it be while cooking, eating, having a drink, or anything of the sort. One example of this is their durable aluminum drip pans that are great substitutes for Weber drip pans. These are popular alternatives mainly because of their ease of use and durability, as well as the fact that they can be tossed away easily after each clean.