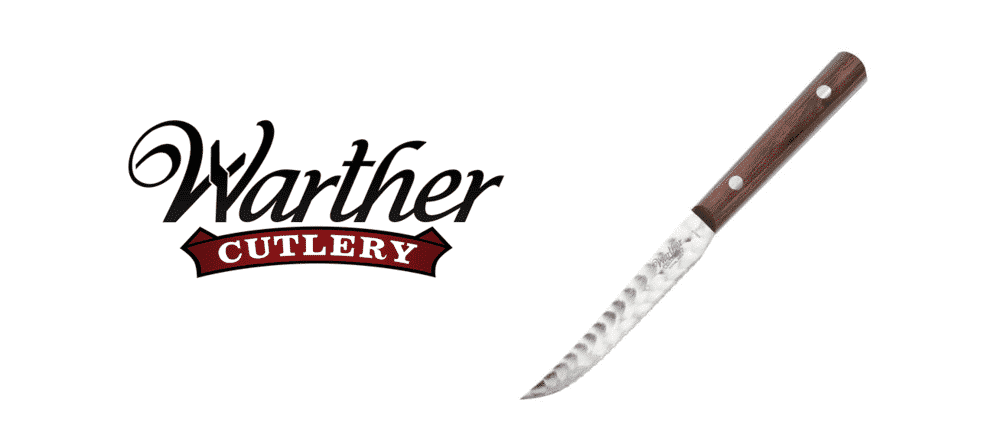 A well-organized kitchen is incomplete without a high end and quality cutlery set. When it comes to cutting, slicing, and dicing, you need a highly functional set of knives. Your food will never appear to be as intimidating as possible, if your kitchen lacks a good set of knives.
Back in ages, the foundation of Warther knives was put up. Ever since the brand of Warther knives evolved, new era of cutlery sets have begun. The consumers and customers seem to be quite happy and satisfied with a great performance of Warther knives. In this article, we will review Warther knives that will help you decide whether you should buy from Warther Cutlery or not. Read on.
Warther Knives Review
Warther knives are premium quality, hand-crafted knives that have been around for more than a hundred and fifteen years. The quality and performance of Warther knives can be well determined by its continuity. These knives would have never continued to manufacture if they weren't the supreme quality knives.
Warther Cutlery has its signature product series, popularly known as Warther knives. People love to purchase from them. To your surprise, the history of Warther knives is 115 years old. A Warther named carver, crafted an amazing handmade knife that lead to the manufacturing of Warther knives.
What Are The Features Of Warther Cutlery?
Here are some noticeable features of Warther knives:
Hand-Crafted:
The entire collection of Warther knives are hand-crafted which makes them unique from other cutlery sets. The hand-crafting ensures each little detail to be appealing and unique. Moreover, the precise hand manufacturing brings a super good finishing to the knives.
Quality:
The Warther knives are supreme quality knives. They surpass the level of many famous knives out there. These knives are old enough to be the most reliable ones.
Variety:
When it comes to good variety and versatility, Weather knives are the best amongst all. They have outdoor knives, kitchen knives, fillet knives, counter block knives sets, and fine quality cutting boards.
Reviewing Warther Knives:
Down there, we have reviewed hand-crafted kitchen knives of Warther Cutlery that have outperformed many handmade knives. Read on.
Paring Knife – The Most Recommended Kitchen Knife
This 3 inched Paring Knife is recommended especially by Cooking Club of America magazine. Many readers have voted this knife to be the exceptional one than the other knives.
Here are some features of paring knife from Warther Cutlery:
Raise hump is provided over the blade's back to give the chef more support and ease to use.
Raise hump also prevents that slipping of knife when you are using it.
CPM® S35VN Steel is the main stuff used in making Paring knife.
Best digging performance.
Peels well.
Best recommended one.
The length is 6 and a half.
Sandwich Knife – second best
Warthr Cutlery has Sandwich knife as one of the most versatile all-purpose knife among other models.
Here are some highlighting features of this knife:
Second most recommended knife.
A must cutlery of Warther collection.
Frequently cuts fruits, vegetables, and moderate ingredients.
Slicing desserts and sandwiches.
Crafted with CPM® S35VN Steel.
Serrated Tomato Knife
Serrated tomato knife of Warther Cutlery comes with a patented serrated edgy blade. Each scallop on the edge has fine teeth inside that makes sure the cutting stays sharp.
The highlighting features of serrated tomato knife are:
Best knife to cut the most important ingredient, tomato.
Grapefruits and gables are smoothly cut with this knife.
This knife is also manufactured with high quality steel i.e. CPM® S35VN Steel.
Easy to use.
It doesn't crush tomato seeds.
French Chef Knife
This particular knife is the best knife around for cutting and shopping.
Main highlighting features of French Chef Knives are:
The blade is bit curved to ensure easy rocky cutting.
The 7 inch blade makes this knife easy to use.
Thin edge blades make sure the vegetables are cut smoothly.
French chef knife has lighter feel.
The overall length of this knife is 12.
Above mentioned are the reviews of the best kitchen knives of Warther Cutlery.