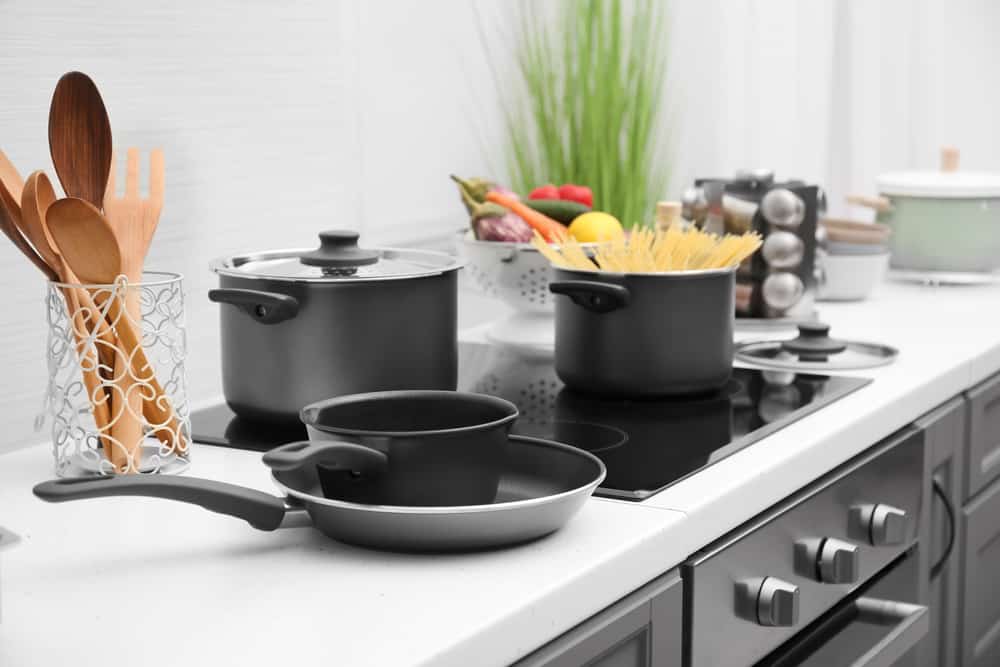 Choosing the right cookware is critical to your cooking experience in the kitchen. While it's obvious that cookware can directly impact the cooking experience, they are also very expensive, which means you have to make the right choice. For this reason, we are shedding light on Viking cookware vs. All-Clad cookware, to help you choose the right cookware!
Viking Cookware vs All-Clad
All-Clad Cookware
All-Clad cookware has been around since 1967 when John Ulam started Clad Metals, the company oriented for creating bonded metals. The founder of the company is famous for producing coins for the American government, but he switched to producing cookware in 1971. Having said that, he used his experience in bonding metals to create the full-clad cookware. From that day onwards, the company started creating new and fresh cookware for home chefs as well as professional chefs.
As for now, All-Clad has become a leading brand name with a huge variety of cookware, kitchen tools, kitchen appliances, and bakeware. The full-clad cookware is designed with alternating layers of stainless steel aluminum, and copper to create durable and highly conductive pans. The most popular cookware collected by All-Clad is the D3 range. The brand is famous for top-notch craftsmanship and durability, and it's safe to say it has consistent quality.
All-Clad has multiple cookware collections, ranging from PFOA-free nonstick coating and stainless steel. However, the brand uses top-notch materials and high-end craftsmanship, which leads to high prices, and it wouldn't be wrong to say that it's an expensive brand name. All-Clad cookware is available in different ply construction, such as two-ply, three-ply, four-ply, and five-ply stainless steel construction, resulting in better cooking quality.
All-Clad cookware is integrated with flared sides which is suitable for rotating, flipping, turning, and stirring food with ultimate convenience. In addition, the pans are designed with extremely ergonomic handles, resulting in better control. To illustrate, the handles are angled, long, and straight, which streamlines the handling of the pans. All in all, the stainless steel cookware range comes with stainless steel lids (they aren't oven-safe).
Viking Cookware
Viking has sharpened its name in the market, and they are famous for commercial-grade and residential cookware and have been around since 1984. Viking cookware was one of the first brands to come out with residential-level cookware. The company is based in Mississippi and is known for its premium manufacturing facility. In addition to the cookware, Viking also has dishwashers, grills, refrigerators, and cooking ranges available for professional and residential kitchens.
Viking has come out with culinary excellence, and they have managed to expand their product range over the course of years. As far as the cookware is concerned, they have cast iron cookware, nonstick cookware, and high-end stainless steel cookware. For years, Viking cookware and appliances have been a part of celebrity homes and reality shows, and the positive reviews really show the quality. All in all, the cookware is designed by bonding steel and conductive metals, resulting in even heat distribution.
However, you need to remember that Viking cookware doesn't have lids with its fry pans, and there are minor issues with the design. The handles are heavier, which can make them difficult to handle for beginners. When it comes down to the materials, the stainless steel cookware sets are designed with polished as well as brushed material, along with cast iron, hard-anodized aluminum, and hammered copper to deliver a fine combination of quality and functionality.
As far as the price factor is concerned, Viking cookware is manufactured in America, which leads to an expensive price point. If you are concerned about the materials and construction, the cookware has only three-ply and five-ply construction. Some of the cookware also has a hammered copper exterior, but the core layers are usually made from aluminum and stainless steel. For the most part, Viking has elegant cookware available, along with ergonomic handles and double-riveted handles to streamline the cooking experience and control. Lastly, they have vented and tempered glass lids.
The Bottom Line
Be it All-Clad or Viking, both these brands have a high-end cookware range available. The best thing about these brands is that both have options available for residential as well as professional spaces, but All-Clad has a more extensive cookware range because Viking is also focused on kitchen appliances.