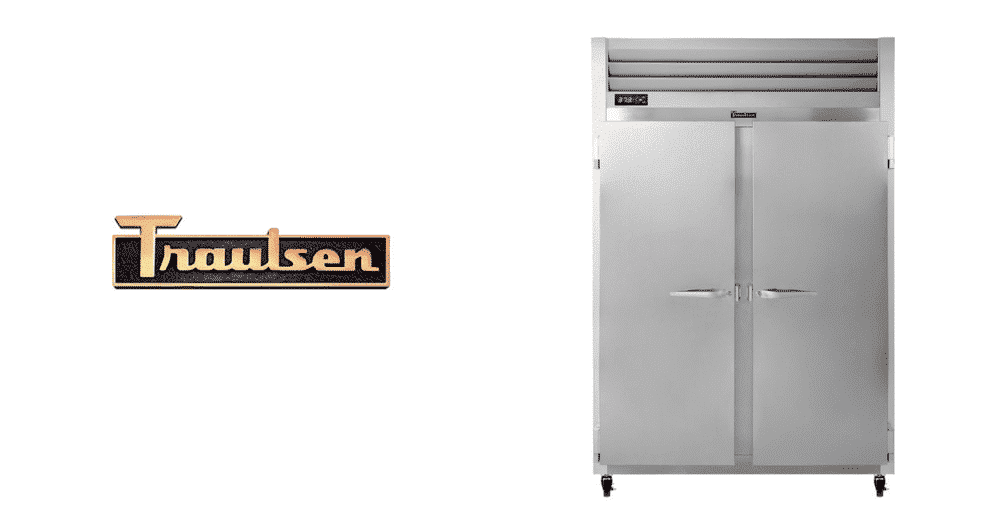 A good, exceptional, and professional kitchen is incomplete without high quality and best functioning kitchen appliances. If you really want to claim that your kitchen is complete and perfect in all the culinary and kitchen appliances terms, then you must own high-quality refrigerators. When it comes to high-end and great commercial refrigerators for schools, industries, organizations, workplaces, offices, as well as homes, Traulsen refrigerators are the best.
They deliver high-efficiency performance and pay great food service. The design and overall construction are worth-buying. However, if you are soon to buy a new refrigerator then you must keep the Traulsen refrigerator up in your preference list. In this post, we will review Traulsen refrigerators to make your purchase worthwhile. Read on to know the marvelous features and performance of Traulsen refrigerators.
What Is Traulsen?
Traulsen is an old and promising brand that has been creating marvelous kitchen appliances such as home and commercial refrigerators, freezers, etc. since 1938 in Texas. Traulesen brand is committed for provide high quality and design, as well as the performance with maximum efficiency.
Traulsen is a popular brand name registered under the Hobart Company which is a renowned international company. It has been a decade since Hobart is serving in the food and retail food industries.
Traulsen Refrigeration was incorporated in 2002 under the Hobart in order to broaden its refrigerators along with other services such as ware washing, extensive cooking products, as well as well-working food machines.
Traulsen Refrigerator Review
Traulsen brand refrigerators are specially designed for effective working and sustainability of foodservice in educational institutions, healthcare facilities, dine-in, and dine-out facilities as well as restaurants.
The makers of Traulsen refrigerators have been supplying food retailers such as independent grocers and supermarkets. Besides refrigeration, warming cabinets and prep tables are also part of Traulsen's services.
Traulsen refrigerators have several top-notch features that will encourage you to buy this amazing foodservice gadget.
Here are all the features of Traulsen refrigerators:
Design And Sizes – Overall Construction
These top-tier refrigerators are available in different designs and sizes. Traulsen refrigerators carry roll-in, reach-in, and roll-thru designs in all of the section units such as in one, two, and three-section units.
The doors of the Traulsen refrigerators are self-closing ones with a double temperature unit option and a number of glass door units.
The overall construction of the Traulsen refrigerator is pretty much heavy. Due to the extensive professional and commercial use, this refrigerator line has boasted an all-metal rugged construction. You will usually enjoy a lifetime warranty on almost all the hinges and handles of Traulsen refrigerators.
Stainless Steel Construction
Since commercial refrigeration is used heavily and extensively, the overall cabinets and doors are well constructed with high-quality stainless steel. Because of the stability and durability stainless steel provides, it is the main material used in making a Taulsen refrigerator. The transfer of temperature also becomes efficient and faster with stainless steel. Moreover, it facilitates easy and effective cleaning.
This is one major feature that'll make you go for the Traulsen refrigerator.
Air Flow Performance
Unlike other low-end refrigerator companies, Traulsen refrigerators provide cold airflow in a circular motion within the cabinets, facilitated by air ducts. While other refrigerators push cold air in the top and bottom motion which isn't too efficient for high-end cooling.
Such circular motion air flow caters to cooling shelf by shelf and ensures an even and thorough temperature all around the cabinets.
Top Mount Refrigeration
Traulsen refrigerators have top mount refrigeration which means the interior of the fridge can be accessed easily without any hassle. The maintenance and performance become much easy with the top mount refrigeration feature.
The condenser, evaporator, and compressor are easily accessed with the top mount refrigeration.
100% Foamed Insulation
Traulsen refrigerators have made sure to make their refrigerators with minimum tow inched thickness. The insulation is 100% foam based which makes sure the temperature and maintenance is safe.
Pros
Easy to control and maintain.
Easy to clean.
Stainless steel construction.
Foam based 100% insulation.
Top mount refrigeration makes repairing and maintaining easy.
High end commercial extensive uses.
Cons
Top mount refrigeration doesn't suit many users.
Few condensation problems.
We hope that this review of Traulsen refrigerators will be helpful to your purchase.