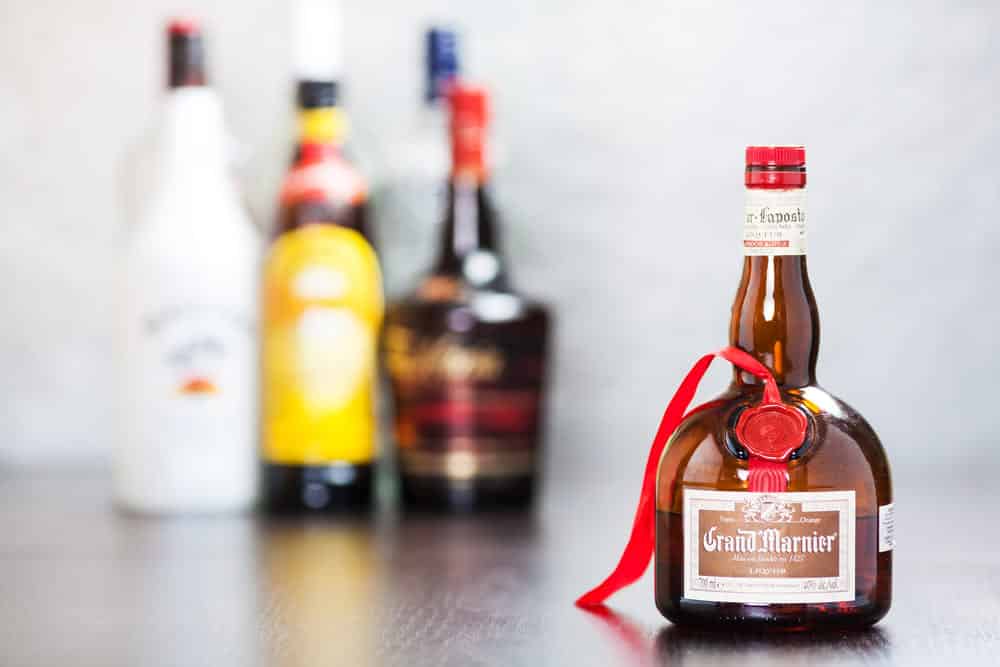 Alcohol and liqueurs are widely used in the recipes. Ranging from desserts to soups and marination batters, liqueurs can be found in different recipes, and Grand Marnier is actually a fine option.
However, Grand Marnier can be pretty expensive. Truth be told, people don't want such expensive options especially if they just have to bake some cake. That being said, we are sharing the substitute for Grand Marnier in baking for you!
Substitutes For Grand Marnier In Baking
Grand Marnier is basically a French liqueur brand and is famous for cordon rouge. In particular, cordon rouge is used in baking and cooking. It's the orange-flavored liqueur that has been around since 1880. It is made with a combination of sugar, distilled bitter orange essence, and cognac brandy. It has a 40% alcohol content. It can be used in cakes and pastries, especially liquor cream buns.
In addition, it can be used in cranberry sauce, crème Brulee, crepes suzette, and souffle. Some people also use Grand Marnier for roasted duck fish and make a great topping for vanilla ice cream. Above all, it perfectly complements the fruitcake recipes. It goes perfectly with a variety of mixed drinks, such as margarita, cosmopolitan, and sangria. For the most part, it's an apt after-meal drink. So, shall we check out the substitutes?
1) Triple Sec
Triple sec is the colorless liqueur that is flavored with sweet as well as bitter orange peels. For the most part, triple sec is drier as compared to Grand Marnier (the name is pretty self-explanatory; sec means dry in the French language). Triple sec can be used in different cocktail recipes, such as sidecar, cosmopolitan, and kamikaze.
In addition, it can be used for savory dishes as well as glazing purposes. It can be used in different desserts, such as crème Brulee, cake, and crepes. Also, it goes perfectly in stews. It wouldn't be wrong to say that triple sec is pretty identical to Grand Marnier, which explains the replacement. However, the dryness will be higher with triple sec.
2) Cointreau
If you can manage the fancy substitute with the sweeter flavor in the recipe, Cointreau is a great option for replacing Grand Marnier. This is the orange-flavored liqueur which can be mixed with sugar beets as well. Cointreau has around 40% alcohol content which makes it perfect for mixed drinks, such as margarita and cosmopolitan. In addition, it can be used in sweet recipes as well.
The best thing about using Cointreau is that the alcohol content tends to evaporate when you bake the recipe or your dessert. Cointreau can be used in orange cakes, tiramisu, crème Brulee, and pies. Truth be told, one teaspoon of Cointreau will enhance the desserts' flavor.
3) Curacao
For the most part, there are different varieties of curacao out there, such as regular one, rum raisin curacao, and blue curacao. That being said, if you want to substitute Grand Marnier, you should opt for regular curacao or blue curacao. It can be easily mixed in cocktails, such as bluebird, blue Hawaiian, and blue lagoon. However, it can be served as it is.
Curacao is suitable for desserts and baking, and you can use it just as you would use Grand Marnier. Generally, it works great in fruit-based recipes because it improves the aroma and sweetness.
4) Orange Extract
If your recipe can manage the non-alcoholic substitute of Grand Marnier, you can opt for orange extract. This is a concentrated option which means you only need a few drops in the recipe. If you want to replace Grand Marnier in cocktails, you can add orange extract with seltzer or soda water. In addition, it can be added to other juices for making a homemade mocktail.
The best thing about orange extract is that it's perfect for making glazes and baking recipes. It makes an apt addition to muffins and cakes. It has a sweet fragrance to the recipe. On top of everything, one drop of orange extract will change the flavor of your vanilla ice cream.
5) Orange Juice Concentrate
This is another non-alcoholic option for replacing Grand Marnier. It has a stronger orange flavor as compared to Grand Marnier. It makes a good addition to mocktails. You should only use a few drops of orange juice concentrate for replicating the flavor and aroma of Grand Marnier.