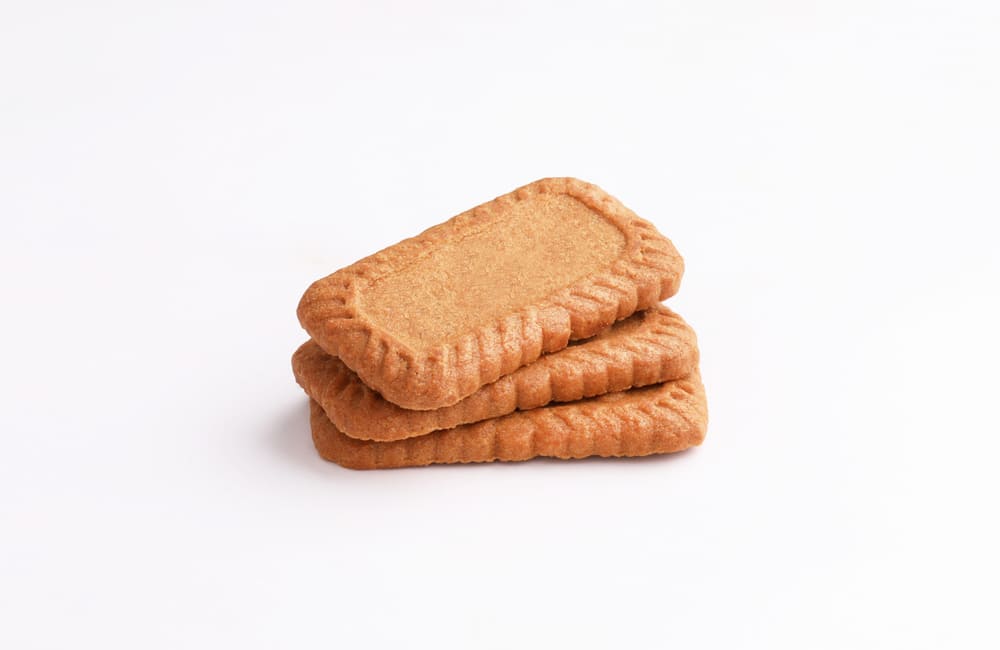 Are you one of those people at home who loves to eat spread? Be it Nutella or peanut butter, spreads always make food taste better. Biscoff is a spread that comes from speculoos cookies. They taste sweet like brown sugar and give a spicy kick similar to cinnamon. We are pretty sure you must have eaten the tasty Biscoff cookies.
These are heaven for dessert lovers. Biscoff is not only used in cookies but also in cupcakes and brownies. In case you can't find them in any grocery store or even online, then do not worry. You can choose the right substitute for Biscoff cookies in our list.
Biscoff was introduced to the world by a Belgian baker. The cookie has a crispy and chewy texture. This caramel and spicy taste cookie go well with coffee or tea. The cookie contains natural ingredients like butter, cinnamon, ginger, cloves, etc. Homemade Biscoff cookies will last for 10 days in an airtight jar. The cookie has a Biscoff in between with the golden color cookie on the outside.
Some people believe it to be over-rated. However, be sure, that Biscoff and Biscoff cookies can turn around the entire taste of a dessert.
Substitutes For Biscoff Cookies
1) Speculoos Cookies
The best candidate for the replacement of Biscoff cookies must be these brown and spicy cookies. Speculoos are thin, so they are easier to eat in a single bite. The cookie has a history with Christians so they use it mostly on Christmas.
Biscoff spread contains speculoos cookies along with some amount of coffee. Thus, there is no major difference in the taste. They have the same crispiness and addictive aroma. The buttery and delicate cookie may look simple outside, but its inside flavor will surprise you.
The dough of speculoos uses brown sugar, spices, and butter. These three ingredients combine to form a mixture. Then, the mixture of leaving agent and flour is added. The dough does not rise much. The bakers make sure to not overdo the dough.
The spices used during the making process of both cookies are similar. The ones in speculoos are cinnamon, white pepper, ginger, some ginger and clove, and nutmeg.
2) Ginger Snaps
If you are short of one type of holiday cookie, there would certainly be another to substitute it. They have a prominent ginger taste and have other spices including cloves, cinnamon, and sweetness from molasses.
They have a vibrant cinnamon taste just like Biscoff and speculoos cookies. The cookies have a crispy texture and yet are chewy. The inside is filled with a beautiful taste.
Along with its unique flavor profile, ginger snaps are healthy too. They also contain natural items like Biscoff. So, you can eat them without feeling guilty. They are a holiday treat similar to gingerbread.
Thus, if you can't get your hands on Biscoff cookies, ginger snaps can save the day.
3) Peanut Butter Cookies
Biscoff spread looks like peanut butter. The taste is not similar but they can traditionally do a really nice job. There is hardly anyone in the house who loathes peanut butter. So, it is a good replacement option for Biscoff cookies.
The texture of all cookies is generally the same i.e., crisp overall and chewy from the center. Although you can simply add peanut butter, flour, and eggs to a recipe, you can always with the items to extract various flavors.
You can buy peanut butter cookies from the store or make some at home. Thus, serve them to your family at tea time in place of Biscoff cookies.
A crunchy bite of your favorite cookie can change your mood in a second. Biscoff cookies are really popular in the US these days. They are widely consumed and made at home. However, if you are at a place where these delights are not available, you can try to find some reasonable alternatives.
Your best bet would be speculoos cookies because Biscoff originates from them. If not, go with ginger snaps or peanut butter cookies. All of them have a unique flavor due to the spices in them. The crispiness and chewy texture are the same too with slight differences only. So, you won't be disappointed eating them at tea time.