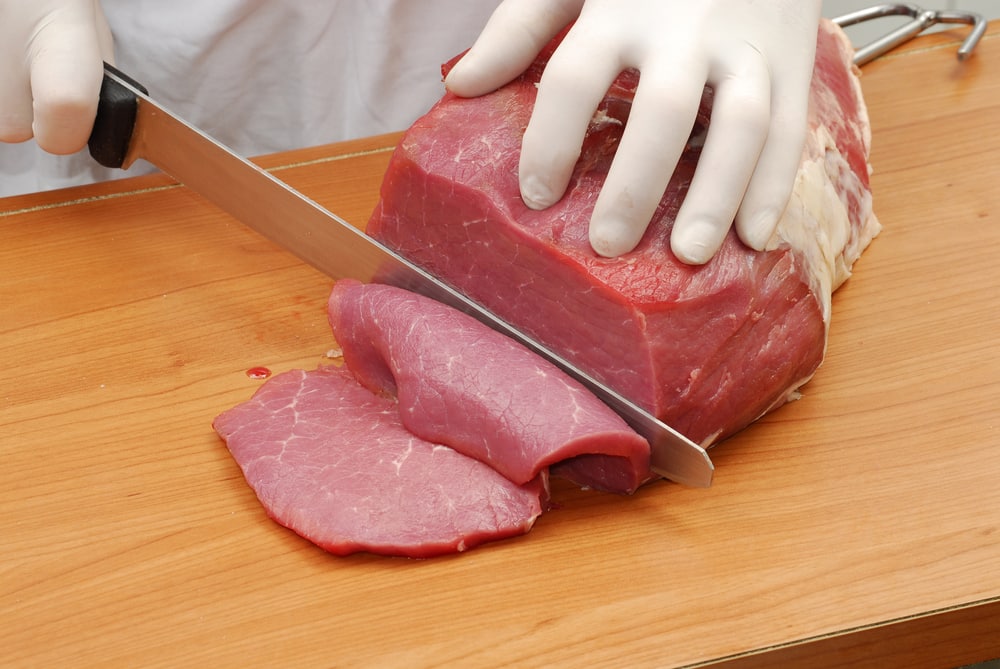 It doesn't matter if you are handling meat in some chef's kitchen or home, it's evident that everyone wears gloves but should you wear gloves when handling raw meat? Honestly, this topic shouldn't be up for debate, but we are sharing our take!
Should You Wear Gloves When Handling Raw Meat?
For the longest time, the food industry has been encouraging the use of proper gloves in the kitchen, especially when you are handling ready-to-eat food items as well as raw meat. This is because it helps prevent contamination of the food during handling. This is because gloves are thought to be more hygienic as compared to bare-hand handling.
It's actually a great way of preventing improper handling, even if someone forgets to wash their hands. This is pretty misleading because the meat handlers and food handlers need to wash their hands twice before as well as after using the gloves.
The Pros Of Using Gloves For Handling Raw Meat
It sounds obvious that using gloves for handling raw meat is an apt choice. Having said that, there are additional pros of using gloves while handling raw meat, such as;
First of all, using gloves will create an additional layer of protection on your bare hands to make sure there are no pathogenic organisms surfacing on the meat
Even if the meat handler ends up cutting their fingers during handling, it will add additional protection to make sure meat isn't contaminated
It's a great way of protecting your hands, especially people who struggle with sensitive hands and allergic issues
Wearing gloves during raw meat handling will actually improve your grip
The Cons Of Using Gloves For Handling Raw Meat
Nothing comes without some downsides, and the same goes for using gloves to handle raw meat. In the section below, we are sharing the cons, such as;
If you wear wrong-sized gloves, it can puncture or tear the gloves, which puts you at higher risk of contaminating the raw meat. This issue can be easily fixed by using gloves that fit your hands
If you use dirty gloves, it will result in cross-contamination. For this reason, you must ensure that you only use new gloves
They are actually extremely unhygienic if you don't change them regularly. So, it's always better to use new gloves for handling raw meat to be on the safer side
It obviously adds to your costs
Tips To Use Gloves The Right Away
Pros and cons aside, there are certain measures that you must follow while using gloves for handling raw meat. In the section below, we are sharing some tips;
Make sure that you wash your hands properly and dry them before and after putting on the gloves. You need to follow the same hand-washing method while changing the gloves
Always wear a new pair of gloves for handling raw meat because it's unhygienic
It's best to invest in disposable gloves and make sure you don't wear them for more than four hours at once
Don't use the gloves if you have rashes, cuts, and sores
Don't apply fake nails or wear nail polish if you have to handle raw meat
So, should you use gloves? It's better to do so!