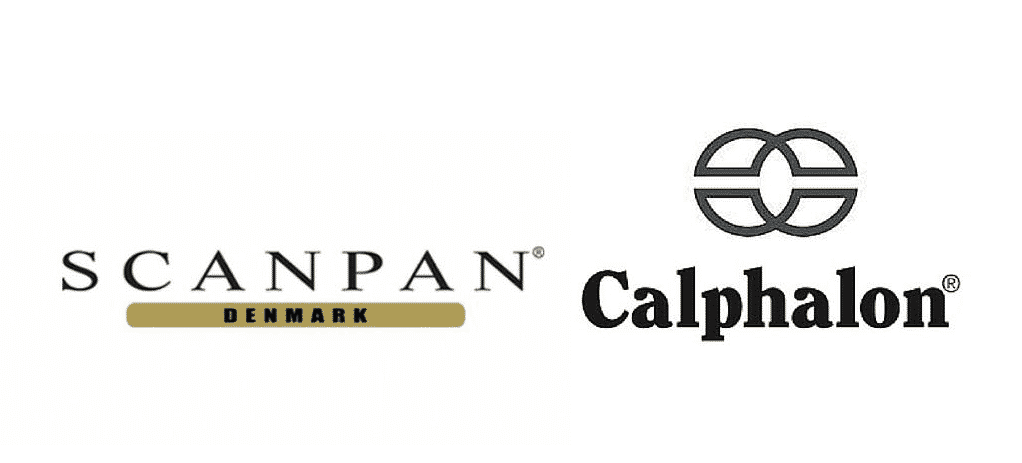 For every kitchen, there is a cruciality for pans and pots. With this being said, one needs to ensure that pans have top-notch quality and even heat distribution. For this purpose, you will find a plethora of kitchen equipment brands in the market. So, in this article, we are sharing information about ScanPan Vs. Calphalon. Let's see what these brands have to offer!
Scanpan vs Calphalon
ScanPan
As the name of the brand suggests, ScanPan is famous for the high-end pans without compromising on heat distribution and durability. They have ensured the delivery or smooth texture on the cooking surface and there will be no rivets, either. Consequently, you won't have to struggle with the gunk building as it happens with the cookware.
However, the handle of these pans isn't good enough because it's the bakelite handle. This is primarily because ScanPan's handles are not as durable as the stainless-steel handle. There are some ScanPan cookware models with stainless-steel handles, so you can use them with oven skillets and gas stoves.
The majority of ScanPan pans are designed to offer a versatile user experience since they are available in induction as well as non-induction variants. When it comes down to the pans, we suggest that you opt for the induction models because they are designed with the bottom stainless disc that enhances durability.
When it comes down to the price factor, the ScanPan equipment is usually expensive. With this being said, ScanPan has something for everyone and comes with and without lids as well. As compared to other pans and nonstick coverage, these ScanPan equipment are usually designed to offer improved performance and life.
As far as the pans' construction is concerned, ScanPan has cast aluminum construction that promises even and quick heating. As for the nonstick coverage and coating, it has stratanium coating and the spring-lock handle is patented to ScanPan. Above all, we are absolutely in love with the rivet-less cooking surface.
On top of everything, ScanPan pans are oven-safe up to 500-degrees Fahrenheit. However, different models have different oven temperatures. As far as the lids are concerned, ScanPan offers stainless-steel and glass lids to meet the different needs of users but they are usually sold separately, so it's an extra cost. Lastly, you get a lifetime warranty with ScanPan.
The bottom line is that there are no compromises on the cooking performance but the control might be impacted. That's to say because the bakelite handle is not the most durable one out there. So, if we could change one thing about ScanPan, it would be the handle since everything else is optimal!
Calphalon
If you've been cooking for a long time, you would be aware of this brand since they have designed a wide range of kitchen equipment, such as pans, pots, pressure cookers, and more. However, they are famous for their nonstick pans. The pans are designed to last a lifetime and have optimized a positive reputation in the cooking world.
Calphalon has been in the market for around five years and they have captured the entire market in this time. They have ensured the highest standards of durability and sturdiness with their pan. Their cookware has a solid construction, given the hard-anodized aluminum and stainless steel which means it's built to last a long time.
There are multiple sizes available to meet the diverse needs of the users. However, these pans and pots don't have an appealing outlook since they are only available in black-grayish color. The best thing about these pans is that they have stainless-steel handles that promise higher control on the pan. In addition, there are tempered glass lids for better steaming.
However, the cookware can be a bit heavy for some people. As far as safety is concerned, the pans are designed with PFOA nonstick coverage that makes sure that food doesn't stick to the surface and food won't be seeped in with the chemicals. In simpler words, the nonstick coverage doesn't react with chemicals.
On top of everything, cleaning the Calphalon pans is hassle-free given the nonstick coverage. With this being said, you can handwash the pans and it will come out as a new pan. As for the heating, Calphalon promises quick and even heating and is oven-safe as well.