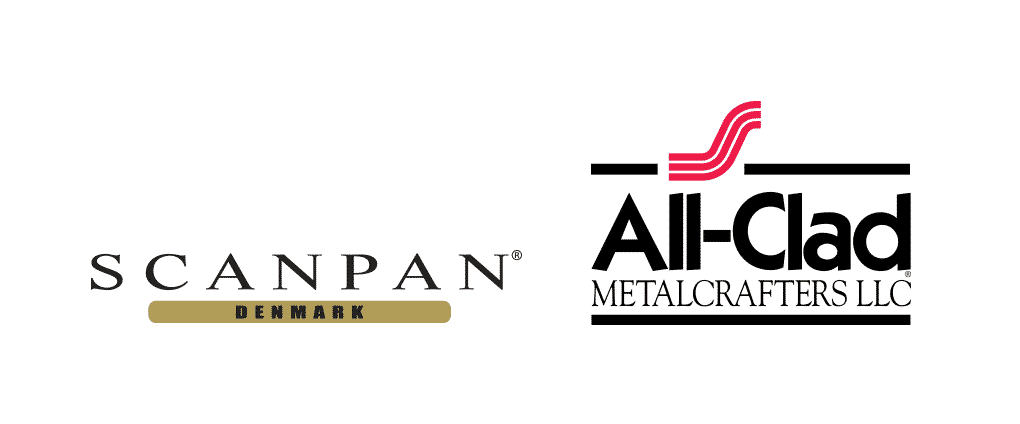 Both of these brands are offering a cookware set that is amazing in its features. They are significant with their features. First of all, we need to know more about both of the brands to justify their products.
Scanpan vs All-Clad
Scanpan
Scanpan is a brand that has been making cookware since 1956. This brand has produced a lot of safe and durable cookware that can be used professionally and for home kitchen use. They have products which are environmentally friendly and PFOA free. This means that you can purchase their non-stick cookware without thinking twice about scratched non-stick cookware and carcinogens. Scanpan produces its products with 100% recycled aluminium.
These products are handmade which makes them more durable. Scanpan produces every non-stick cookware with the assistance of skilled artisans. Every non-stick cookware passes through the hands of a professional artisan at least 8 times before it's completely done. With the use of this cookware, you can cook like a professional chef. Cooking becomes easier with the help of Scanpan cookware sets.
Scanpan offers a 10 piece Deluxe set of silver cookware. This set includes a premium 5 ply construction of the cookware set. It is designed to have optimized construction which can have professional-grade heat distribution for better cooking. The set can be perfect for cooking on any surface including induction stoves. They come with a satin finish and a beautiful stainless steel exterior which makes them more durable as well. Scanpan offers non-stick cookware that can sear, Brown, and deglaze as well.
All-Clad
All-Clad is one of the most famous brands for producing the best quality cookware. They have also been known for revolutionizing cookware for about half a century. It has been 50 years that All-Clad has been serving every customer a quality product. The founder of the All-Clad was a professional chef and a product engineer as well. He had a huge knowledge about metals and with this capability, he reinvented cookwares with better ideas.
Almost all of the all clad cookware products there are layers of stainless steel that are bonded with aluminium. This gives all clad pans higher durability and longer life. All-clad offers a variety of cookware sets. And one of the All-Clad cookware sets they offer 5 plies stainless steel professional-grade, 10 pieces of pans. The set comes with breast D5 Stainless steel. It can be a perfect choice for a passionate professional chef. Not only it has an attractive brushed exterior but it also has a well constructed and high performing body.
Almost all of the All-Clad products are versatile to fulfil your cooking needs. There are different sizes of saucepans that are available in All-Clad cookware sets. Different sizes of frying pans along with differently sized lids are available. These products are very promising as they are made in the USA. All-clad have used American made stainless steel and Aluminium bonding to make your cookware set last a little longer than all the traditional cookware sets available.
Differences
Features
Both of the companies have made their product with 5 plies bonded construction which has alternating layers of aluminium and stainless steel with strong bonding. This makes both of the companies make products that are completely eco friendly. The outer finishing of both the products is done with aluminium and a stainless steel layer is brushed on the exterior. The inner layer comes with Stratinium nonstick coating which is safe for use.
Price
There is a slide difference in the prices of cookware sets of both companies. An All-Clad cookware set might cost you a little more than a Scanpan.
Quality
Both the companies are top for manufacturing the best quality cookware set. None of them disappoints in quality and both produce dishwasher safe products. However, some customers are complaining about All-Clad that despite their promise for non-stick pans, the food may stick to the pan sometimes. It indicates that the All-Clad pan may discolour easily as well. This means that All-Clad pans are not feasible and appropriate for use at high temperature.
Now you can easily decide which one of the brands you want to go, to have a cookware set. Hopefully, this blog was helpful for you to decide one for yourself.