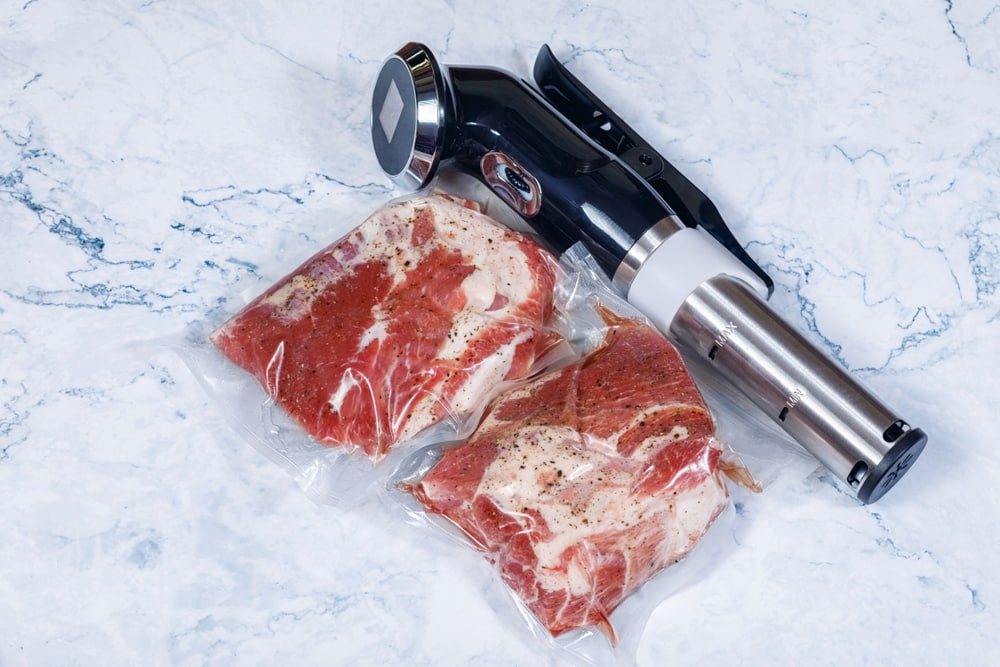 Sous vide might not be one of the most popular ways to cook food, but it is certainly one of the most exquisite and highly specified methods for those looking to have an acquired taste, along with the best possible taste and texture on the food that you might be creating as well at the same time. Sous vide involves sealing the food in an airtight bag, then putting it in water with controlled temperature, and constantly stirring the water. The sous vide needs specific appliances to help you with it, and there are a handful of manufacturers offering these appliances.
Sansaire vs Joule
Sansaire and Joule are two such brands that you can possibly have the right sous vide appliances from. They are both perfectly great for you to be having, however, there are a few things that you must be careful about while picking the right one between these two. A few such key differences that can help you make the right purchase decision if you want to compare these two are:
Sansaire
Sansaire is a US manufacturer that is known for its sous vide immersion circulators. They are particularly great for you to be having just the perfect edge of sous vide without any hassle on it. Comparing Sensaire with some of the top brands that are available out there, you get enhanced features on it that are pretty much great for you to be having the right experience. Of course, the power is enhanced as well with all these features and you will have better power delivery and temperature control on it.
Sansaire has the best temperature range on it that allows wider temperature control on it than any of the other options that you can possibly find out there. Sansaire also has a bigger pump with 11LPM capacity on it, and it merely weighs 4lbs. Overall, you get to enjoy a far better range of features and the specs are great for you to be having as well on them all. It comes with all such cool features, but the controls are manual, and that might be a problem for you if you are looking for a sous vide appliance with Wi-Fi control on it.
Sansaire is a great, affordable choice for the most, and they are pretty easy to source as well. That way you can easily get a basic sous vide mixer for all the possible reasons you could be having, and it should be helping you out just right in your kitchen.
Joule
Joule Sous Vide is another such product that is offered by ChefSteps. ChefSteps is a US manufacturer of a wide range of home and kitchen appliances that you can possibly find. Yet, they are manufacturing these sous vide signatory circulators known as Joule. It heats up to a perfect temperature and has temperature and timer protection for you so that you don't have to face any problems at all while you are making it work, and there is no such thing as overcooking that you will need to be worried about. To top it all, the Joule has one of the most innovative designs out there that you can possibly find.
Joule has a minimalistic design for you that will definitely be a huge plus for you to be having in your kitchen. It is one of the smartest sous vide tools that you can find in the market. With the Joule, you get to have a magnetic base so there is no need to have any clips that will be attached to the pot. To top it all, it also has Wi-Fi and Bluetooth control of them. That way, you will be able to connect it with any of the iPhone and Android devices at the same time.
There are tons of innovative features including the voice control on it as well. So, if you want to have a seamless experience, with the right power, durability, and advanced features on it, you can get the Joule without a second thought. Joule is slightly more expensive than the other options, but it is worth each penny that you might have to pay for it. That is why, if you are okay with spending a few extra bucks, it would be the perfect choice for you to be having.