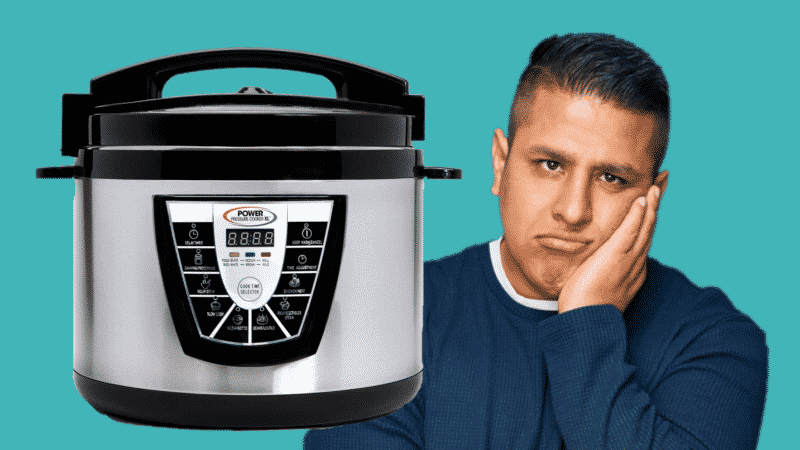 The Power Pressure Cooker XL is one remarkably amazing kitchen appliance that makes your cooking experience much efficient. It was designed to quicken your food preparation. The secret for the Power Pressure Cooker XL's quick and delicious results is its robust air-tight lid.
While there are quite a few pressure cookers on the market, the Power Pressure Cooker XL uses internal sensors and has an electronic control unit that sets it apart from the competition. This isn't just your average pressure cooker; this has quite a few different features built into it that make cooking a lot more fun.
The Power Pressure Cooker XL is ideal for making different dishes, and it comes with an array of features that make it an excellent choice for use in all types of homes. So whether you live alone or in a large family, the Power Pressure Cooker XL is the ultimate choice.
It comes jam-packed with many features that make cooking incredibly easy and efficient, making it a wise investment. It's also an ideal choice for people who want something reliable and long-lasting, primarily because it's made from high-end materials that are designed to last for quite a while.
But that's not to say that the Power Pressure Cooker XL is problem-free. You might experience a few issues from time to time, the worst of which is when the pressure cooker doesn't open at all.
However, sometimes your lid can get stuck to your pot as well, which is why your Power Pressure Cooker XL won't open. Several reasons could prevent you from opening the lid properly; we will discuss them in detail and look at a few methods for troubleshooting this problem.
If you have given your pressure cooker enough time to get its natural pressure released and the lid is still jammed, then do not try to open it forcefully. It's unsafe and could come off with a loud bang. Also, the hot contents inside the pressure cooker are likely going to splatter all over the kitchen.
This is a highly complicated piece of machinery; it's definitely not something you should be experimenting with or using force. Believe me. Just step back and take a deep breath. You have plenty of other solutions as well to get your Power Pressure Cooker XL opened. Here are a few methods that you can try.
What To Do When My Power Pressure Cooker XL Won't Open?
Do not get surprised when your lid is still stuck to the pot even after all the steam inside the cooker is released; it is common. Several methods can be applied with care when trying to open up the pressure cooker.
Here they are:
1. Provide Heat To Your Cooker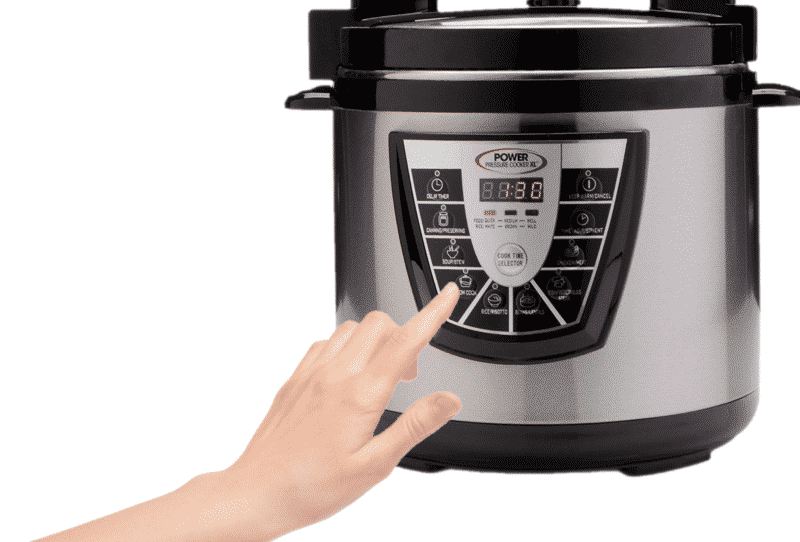 Now that you see you can't open the cooker even after giving it enough time to get depressurized, reheat it by pressure cooking once more for a minute. This will help release the vacuum that's built inside, which is what's causing the blockage. Then, when the gauge marks 0, remove the lid.
2. Cool Down Your Pressure Cooker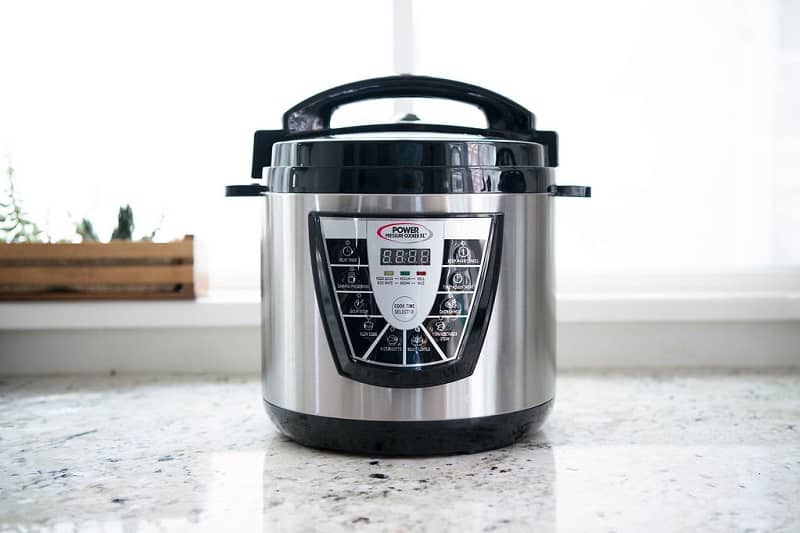 After reheating, it is time to run your stovetop pressure cooker through some cold water. Place your cooker in the sink and run the water all around it. Be careful so that the water doesn't enter through the vent hole, as that could create a permanent blockage.
Now, this method and the following "Tapping" method aren't safe for electric power pressures. So make sure that water doesn't get into any of the holes when running the pressure cooker under the sink.
3. Tap Your Pressure Cooker's Brim With Rubber Object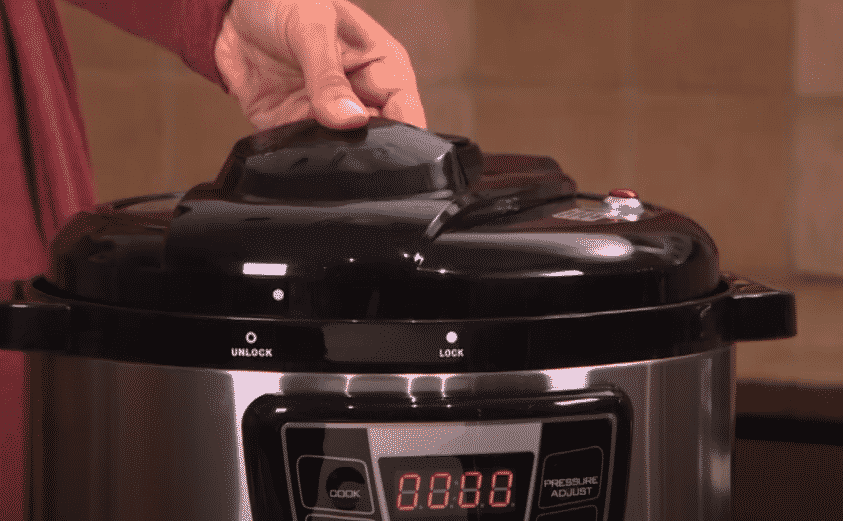 If the cooling down solution doesn't help, you need to tap the brim of your pressure cooker with a less harmful rubber object. It will depressurize the inside pot, and you will be able to remove the lid without any hassle.
4. Press Down the center of your lid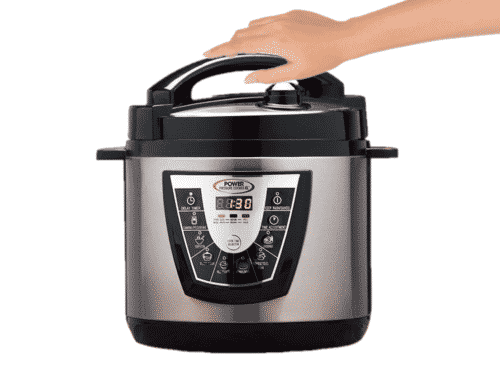 A little finger pressing and force can be quite helpful in releasing the vacuum that's built inside the pressure cooker. Fighting against the forces of physics isn't fruitful, but you can release the vacuum by tapping on it.
If your lid refuses to open, then you can simply apply some force in the center of the lid while opening it up.
5. Repeat Some Already Tried Steps
If your lid doesn't seem to open despite trying all of the methods, it is still not something to panic about. All you would have to repeat the entire procedure of reopening. Ideally, these methods, though simple, are pretty effective in releasing the vacuum from your pressure cooker.
Final Thoughts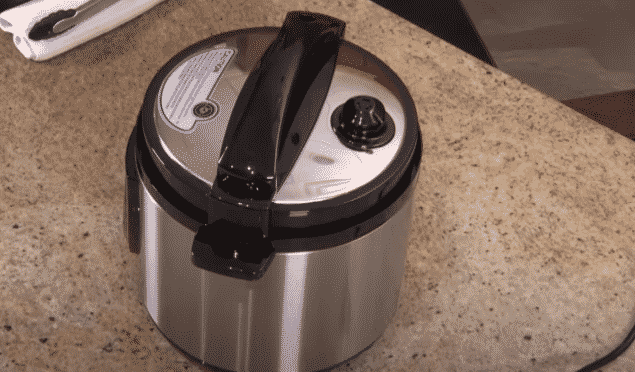 Power Pressure Cooker XL is equipped with a powerful air-tight lid, which might prove to be a hindrance. But, you should know that the Power Pressure Cooker XL can get stuck like all other pressure cookers.
This happens when a vacuum is formed within the appliance, preventing the air from releasing. If that's the case, you should follow the steps given above to remove the lid.
If that doesn't work, there's no need to exert or apply lots of physical force. Instead, simply take the appliance to a repair technician and let them fix it for you.
The repair technician knows how to release the pressure within the device and can pinpoint exactly what part of the lid is getting stuck. Once they figure that out, they will isolate the problem and fix it for you.
Avoid tampering with your pressure cooker all by yourself because that could result in serious problems. It could also lead to major injuries, and there have been cases where pressure cookers have burst, so you don't want to go about it this way.
But, as long as you follow the steps given above, you shouldn't face much of a problem. These are just a few tips to help you fix the issue with your Power Pressure Cooker XL if it doesn't open. It should help resolve the problem!