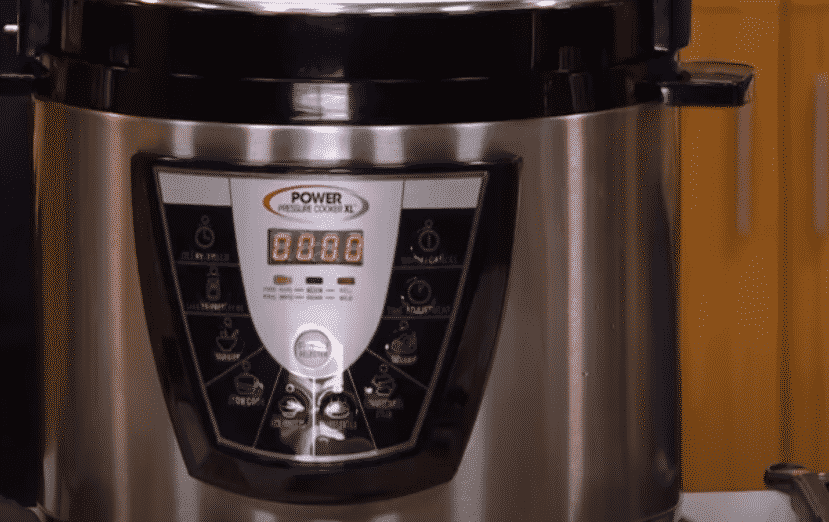 Power Pressure Cookers are an extremely reliable series of pressure cookers that you can use for cooking your food. These pressure cookers are designed using high-quality materials that make them ideal for using them in the kitchen. Regardless of whether you are a beginner or adept at cooking, these pressure cookers should help you be able to cook the food that you love.
Power Pressure Cookers introduces the users to a way of cooking all of their foods with the simple touch of a button. This also means that the pressure cookers are mainly designed to be easy to use.
All the Common Problems with Power Pressure Cooker
There is no doubt that pressure cookers have in fact made our lives much easier by allowing us to cook our food in an easy and quick manner. In this regard, Power Pressure Cookers aim to set the bar even higher by making pressure cookers more accessible and easier to use. Unfortunately, many users that we have come across have quite a few complaints about the pressure cooker.
If you are one of these users, then you have nothing to worry about. This article will be mentioning all the common problems that you may run into while operating a Power pressure cooker.
The Pressure Cooker Won't Pressurize
One of the most common problems that are mostly found in the Power Pressure Cooker XL is that it will not pressurize at all. The main reason behind it could be numerous. Some of the most likely reasons behind them are because you haven't added enough liquid content in the cooker, or the lid isn't closed.
Likewise, the pressure cooker could also not be receiving the proper heat that it needs in order to pressurize. Lastly, this issue could also be due to a damaged gasket. Refer to the next step if you do really have a damaged gasket.
Damaged Gasket
In case you find a damaged gasket in your pressure cooker, then you will have to replace the gasket. Still, we do recommend that you make sure that the gasket is indeed damaged. Using the pressure cooker too many times could lead it to simply wear down.
Similarly, a dirty gasket could also lead you to have issues. In this case, all you will have to do is to remove the gasket and thoroughly clean it.
Food Not Cooking Properly or Taking Too Much Time
Out of the many complaints that we found about the Power Pressure Cookers, one of them was that the users were unable to get their food cooked properly. Most of the time, this issue is due to the fault at the user's side.
This is why performing a few precautionary measures could help you prevent this issue from happening in the future. The very first thing to check is that you don't have too much food or liquid inside the pressure cooker. Another thing to check would be that the cooker isn't pressurizing (solution mentioned in step 1). Putting in food that is too cold or frozen could also cause issues.
Vapors Coming or Escaping Out of the Pressure Cooker
This is one of the most noticeable issues that you can find in these pressure cookers. It is important that we mention beforehand that in most cases, it is actually considered normal to have a bit of vapor coming out of the pressure cooker.
However, if you notice the amount to be a lot more than usual, then there could be some other complications. The most known and reliable fix to this problem is cleaning the vent pipe thoroughly. Food particles and other debris could get stuck on the vent pipe which then causes this issue. This is why it is also important that you regularly check the vent pipe and clean it.
The Bottom Line
Despite the fact that Power Pressure Cookers are some of the best ones available in the market, there are still some problems that seem to be more common while using their pressure cooker. Fortunately, we have added all of them, along with the troubleshooting procedure for each and every one of them.