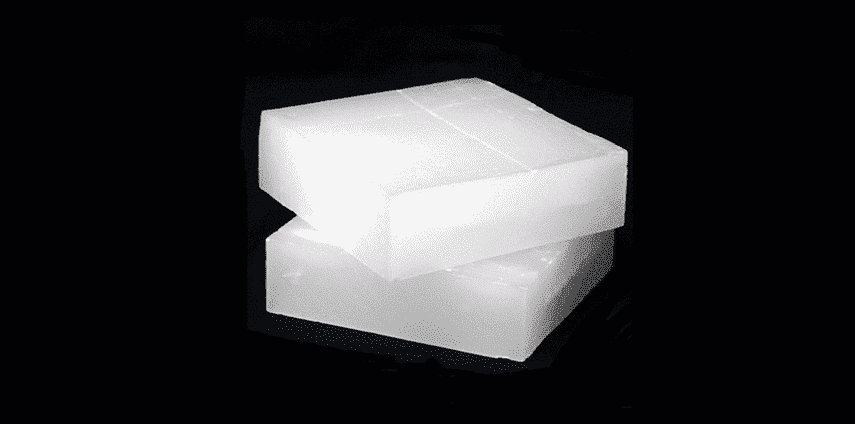 Paraffin is a hydrocarbon that comes from petroleum products. This synthetically developed byproduct has a lot of utility when it comes to making desserts, candies, skin care products and so much more. Food Grade Paraffin is safe for human consumption and is widely used in the food industry.
Paraffin, due to its shiny nature, comes in handy in coating chocolates. Most candies have a layer of Paraffin on top which gives them the fine finishing that attracts most of us. Commonly, chefs apply paraffin on top of most edibles to make them more presentable. However, it is rarely used as the primary cooking ingredient. Except for some specific Jellies brands, which can only be integrated using refined techniques and machinery.
Along with its culinary use, Paraffin is also famous for cosmetic purposes. You can soften dry hands and feet. Medically, Paraffin immersion is beneficial for joint pain and contractures.
Substitutes For Paraffin
Now, why would someone look for Paraffin Substitute? Maybe because Halloween is around the corner, and you intend to make your candy this year? Or are you a home-based baker who's critical about food allergies? Well, whatever the case, maybe, we've compiled a few substitutes for you that would perfectly do the job.
1) Canola Oil
Canola Oil is part of the cooking process worldwide. This is a stable product for long-lasting recipes. Canola Oil is an excellent replacement for Paraffin because it is readily available. Paraffin is commonly used to coat chocolates to bring that fancy shine. You can easily shine your chocolate using Canola oil. All you have to do is wait for your chocolate to set. Place it on butter paper and brush it generously with some canola oil. Refrigerate your chocolate afterward, and you'll feel like you never made any changes to the recipe.
2) Olive Oil
Who isn't familiar with Olive oil? Like most oils, Olive oil is dense in nutrients, great for skin and hair, and easy to find anywhere in the world. Olive oil tends to stay liquid at room temperature, unlike coconut oil, so it might not be the best stabilizer if you want to replace Paraffin as a primary binding constituent. Still, it is excellent for coating and covering.
3) Coconut Oil
Coconut Oil is also used for making candies, chocolates, and mini desserts. Given its chemistry, coconut oil tends to harden perfectly fine once cooled, making it ideal for making chocolates or products that need to maintain shape. While using Coconut Oil instead of Parafin, keep in mind that Parafin is tasteless, while coconut oil has a rich appreciable coconut aroma. Try not to use too much Coconut oil; otherwise, everything will end up tasting like coconuts, and we're sure you don't always want that.
4) Vegetable shortening
Vegetable shortening works as a brilliant stabilizer and is easy to work with at room temperature. Most chocolate recipes turn out perfectly fine when you use vegetable shortening in place of paraffin. Be very careful not to overcook your shortening if your recipe demands a little extra time on the stove.
If you're using Paraffin for cosmetic purposes and can't seem to find some, here's what you can use as an alternative.
5) Shea Butter
Shea butter is nutrient-dense and comes from fat-rich sources like nuts. It is incredible for dry skin and keeps the skin moisturized for long durations. Along with that, shea butter brings a fabulous shiny to skin and hair; most good skincare brands use Shea Butter instead of Paraffin when making products for dry skin.
The best part about Shea Butter is that it is also safe for consumption and conveniently used for decorating candies. Be careful to get edible Shea Butter in case you plan on substituting it in a recipe.
6) Jojoba Oil
Extracted from the Simmondsia Chinensis plant's seeds, Jojoba Oil is a great option for dry skin and making skin soft.
Even though Paraffin use is popular, don't forget to be on the lookout for any allergies or hypersensitive responses. Individuals who're sensitive to aspirin, paracetamol, and other painkillers should be extra careful. Make sure to avoid excessive consumption. This might lead to toxicity in the body.
Lastly, make sure you're ordering your Paraffin from a reliable retailer who's selling Food-grade Paraffin, the sort that is safe for the human body.