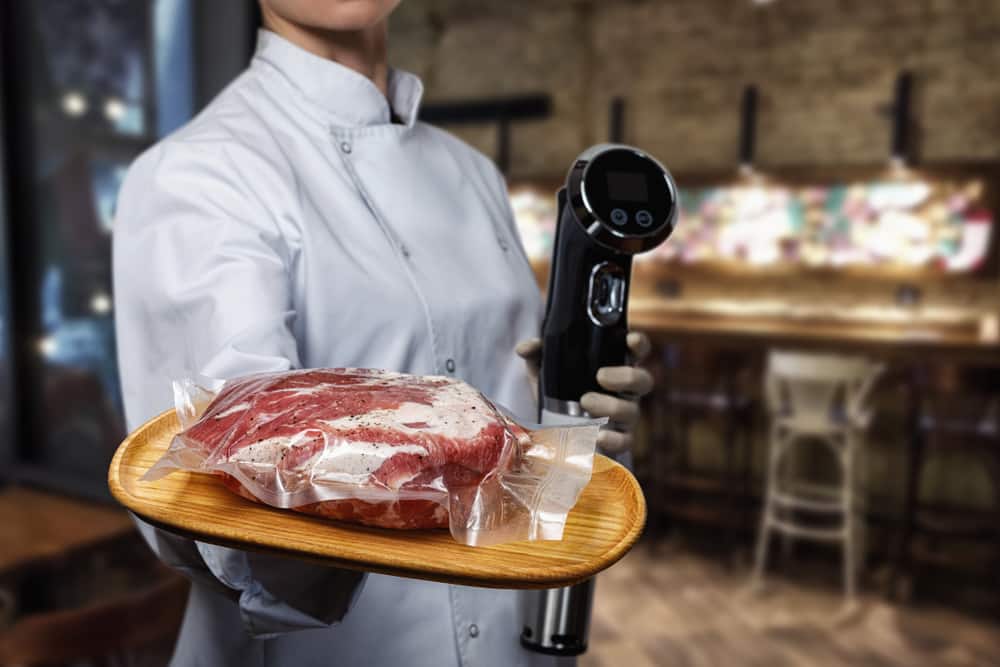 There are multiple cooking methods being used all across the world that are particularly great for enhancing the taste. Over the development time in all the fields out there, cooking has also improved considerably, and that allows you to make it work properly for all the different needs you could be having, and get some great taste from all the different dishes you could be preparing at the same time. Sous vide is one such cooking method that includes thermal immersion circulator machines.
It ensures the food stays fresh for a lot longer and enables you to enjoy the right taste as well. It basically seals the food in an airtight container, usually, a vacuum-sealed bag, and then cooks that food in temperature-controlled water. It's particularly great for cooking steaks, chops, shrimp, lobsters, and more, but you can also use it to cook any number of dishes including vegies and more. That is why, if you are looking to enjoy the right experience, you need to have the perfect equipment as well. Nomiku and Sansaire are two such brands offering pretty great sous vide appliances. If you want to compare the two of these, here are a few important factors you must know about.
Nomiku vs Sansaire
Nomiku
Nomiku was a San Francisco-based company known for manufacturing sous vide immersion circulators. These circulators were designed perfectly for home use, offering some of the best possible utility and easier to use accessibility on these. The Nomiku brand started back in 2012, and it went defunct in 2019. There were a number of business decisions involved behind the factor. However, their quality wasn't the reason for discontinuing the production.
We create amazing recipes. Gain FREE access to Miss Vickie's special recipes.
We won't send you spam. Unsubscribe at any time.
Their products were certainly up to the par and if you can still find one of these out there in the market, it would be the best thing for you to be enjoying the right sous vide experience for all the different dishes that you would like to prepare. Their products are perfect with the design dynamics, aesthetics, and of course the features. You can even get some great Wi-Fi-controlled immersion circulators from them that you can use on most sorts of pots out there. The Wi-Fi-controlled feature makes it a perfect choice for you to be having in order to ensure that you are able to control the temperature and stirring and there are preset recipes as well that will be allowing you the best possible experience with it overall.
The Nomiku is a perfect choice for you if you can find any circulator from them, and you are on a budget. In addition to that, you are also going to have a great overall experience with these except for the support that you can get from the manufacturer since they are not in the business anymore. So, it is a risk that you might have to take if you are ready for it.
Sansaire
Sansaire is another such option that you can possibly go for, and it allows you to enjoy a wide range of features and applications on their sous vide equipment for sure. The best thing about Sansaire is that they are not only making some of the best immersion circulators, but they also have all the other equipment that you can possibly need for making sous vide work. This way, you can always ensure that you are getting everything that you require for a seamless cooking experience from a single brand.
Sansaire products are way ahead of Nomiku, in terms of features, power, and overall efficiency that you can enjoy on these. So, they are offering better capacity, looks, power, features, and design that will allow you to make these work for all the possible reasons you can be having. The only thing that you will have to miss on the Sansaire while comparing them to the Nomiku, is app control on it. The app control comes in pretty handy when you are multi-tasking in the kitchen or have to be away for a while from the pan. But, certainly having continued supports have its own perks and with them, you will be able to ensure that you are getting the perfect support that you can need if you come across some error on their products.