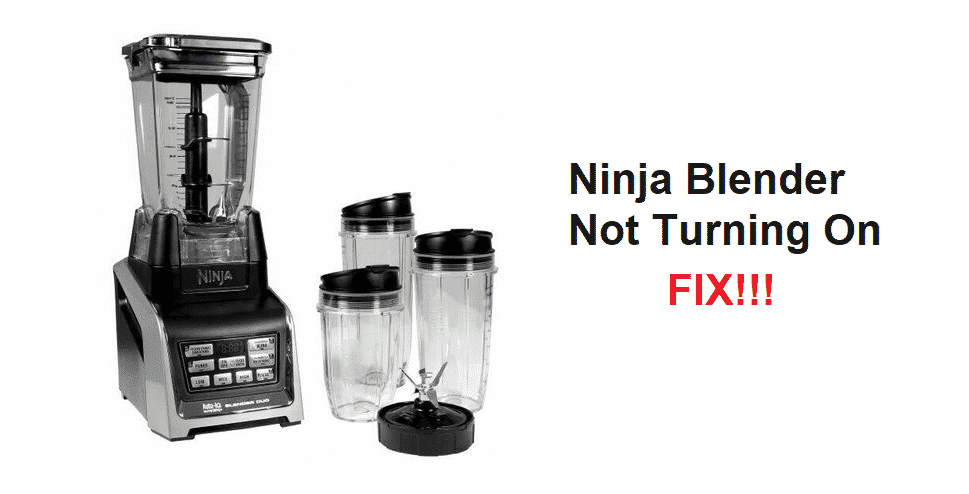 Just like everyone else, you love your exceptionally crafted Ninja blender. It doesn't matter how much your Ninja blender is crafted with excellence, you may still run into troubles with it. For example, your blender stop rotating, it won't turn on at all, etc.
Ninja blender not turning on is a bit of a hassle when you are on a go-to blend down the ingredients and serve your guests with fresh juices and foods. Although some troubleshooting solutions can help you greatly to fix this issue. In this post, we will walk you through all the fixes you must do when your Ninja blender won't turn on. Read on.
Ninja Blender Will Not Turn On
Suppose you are about to serve lots of guests, and your blender fails to turn on. It is as scary and we can feel you. In order to figure out the solutions, you must know the reasons for the problem.
Insufficient power supply, jammed blades, no power outlet, poorly assembled blender, overheated blender, etc. are the topmost reasons for your Ninja blender to not turn on.
What To Do When Your Ninja Won't Turn On?
Try these troubleshooting solutions when all your ingredients are up and ready but the Ninja blender doesn't turn on.
Inspect power source first
The first thing you need to do is inspecting the power supply source. If your blender shows no sign of connectivity and power, check other kitchen appliances on the same power outlet. If they don't turn on too then the issue is with the power outlet. Otherwise, reset your blender by using a Reset button. It can do the job.
Make sure the assembly is correct
The next thing you need to inspect is proper assembly. Inspect that the components are assembled in the right order; pitcher, gaskets, and then blades. Go through the user manual for proper assembly.
Avoid overheating blender
Overheating is another factor for the malfunctioning of Ninja blenders. Make sure you wait 15 to 20 minutes before reusing the blender. Don't use the blender hot, let it cool down first.
Don't overfill the blender
If you are in a great hurry and under the influence of that, you have overfilled the container. Then there is no way that your blender will turn on. Remove some ingredients and keep their sizes definite for blending. Try blending now it will easily turn on.
Carefully clean food residues
If you inspect any food residue or debris in the blender's base, make sure to remove it as soon as possible. To do that, unplug the blender and unscrew the base. Gently remove food particles if you find any.
You may also contact Ninja service if you don't feel comfortable doing this.
Tightly lock the lid
Make sure to lock the lid into the right position if it is loosened. Keep the lid on the spout directly and directly against the handle.
The power button flashes red and the blender won't turn on if you have kept the lid in the wrong direction.