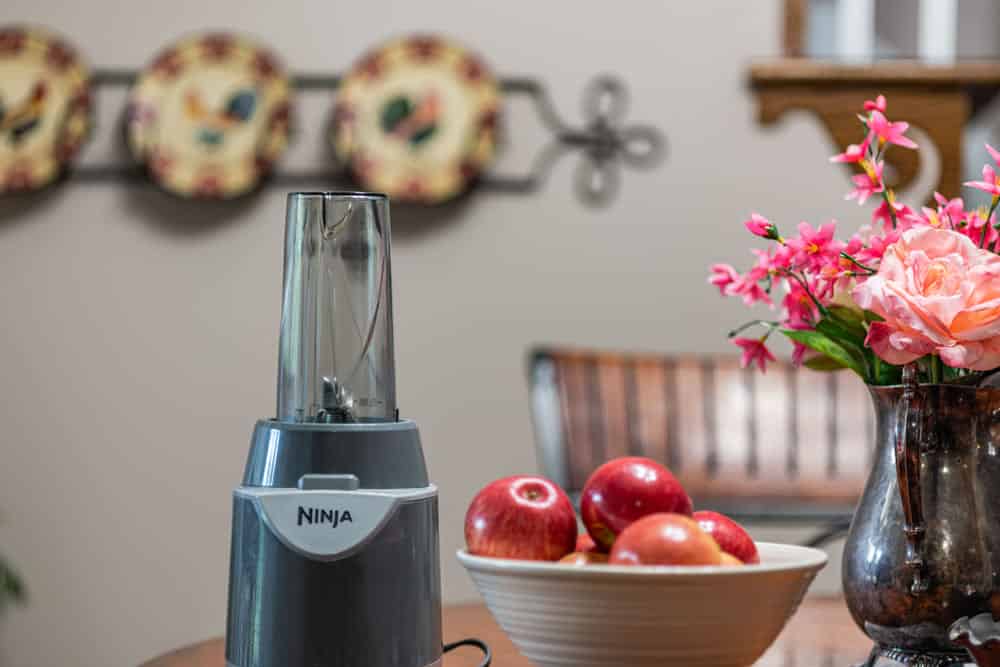 Ninja blenders are some of the best ones out there depending on what you're looking to use them for. They're durable and easy to use as well, which are some nice added bonuses. But much like any other appliance, they come with their own set of issues.
One issue in particular faced by a lot of Ninja blender users is one regarding the lid. This lid sometimes gets stuck and becomes very difficult to remove. If you're facing an issue like this, here are some solutions which should help.
How to Fix Ninja Blender Won't Come Off?
Wait Some Hours
One solution for this problem is to simply wait it out. It may seem a little too easy to actually work, but sometimes all that users need to do in order to get the lid to open again is to wait a few hours. This is the best possible solution for all those who use a dishwasher to clean their Ninja blenders after usage. That's because the water used for this cleaning process needs to dry off, especially if any of it gets around the lid and on its seal.
This water creates tight suctions between the seal which make it very difficult to take off the lid after it is done being cleaned. Luckily the problem fixes itself after waiting for a while. This means there aren't any solutions in particular that users need to try in this specific scenario, other than simply placing the Ninja blender somewhere it can easily dry off.
Pry it Open
If the Ninja blender's lid isn't stuck because of water causing tight suctions between it and its seal, consider trying to pry open the lid forcefully but at the same time very carefully. Users can easily do so with the help of a table knife and other items of the sort. Make sure to do this very gently as too much force will surely cause damage.
Alternatively, a simpler method would be to try opening it by force with your own hands. Try wearing some gloves which would provide you with a much more stable grip on the Ninja blender's lid and then try to get it open. If that was not enough either, the simple solution below is sure to work.
Fill the Pitcher with Water
As you might have guessed, all that needs to be done to try this specific fix is filling the pitcher of the blender with water. This fix will work best if the water being put inside is warm, so try to get either boiled water or hot tap water.
Now just let the Ninja blender sit aside for about a minute or two before trying to open it once again. get a good grip on the lid and try to remove it very gently. It should come off very easily once you do all of this without requiring too much force.