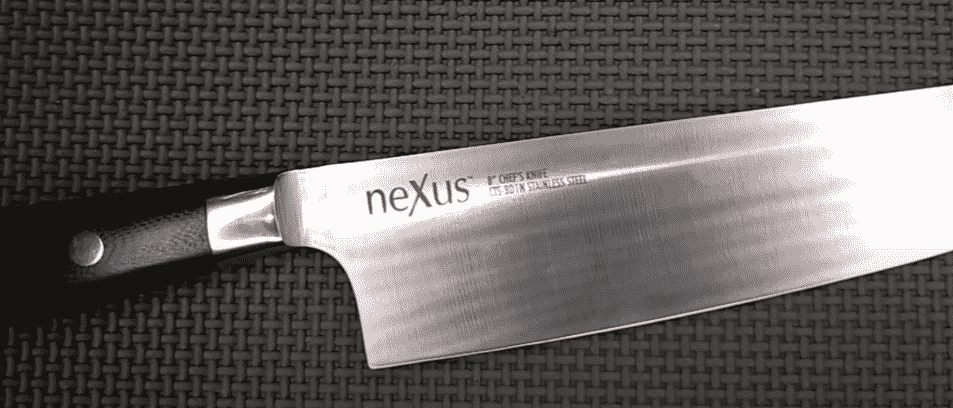 Home chefs and professional cooks make sure to keep track of all new and affordable kitchen knives that come with great features. Fine quality cutlery fulfills half of your cooking needs. As long as you don't own a good knife set, it is really hard to survive in a kitchen with loads of cooking skills. If you love to explore new knife sets, you must have already heard about Nexus knives, their affordability, and performance.
These Chinese made knives have some top-notch features at a very affordable price. People are paying attention more to this craft of Chinese knife manufacturers. Want to know more about the Nexus knife? This is your place. In this post, we will review the Nexus knife's model to make your purchase worthwhile. Read on.
Moreover, to your surprise, the Nexus Knife has also made it to the best professional kitchen knives under $100. If you are really spending under budget, then this knife is the best option for you. You shouldn't look around more.
What is Nexus Knife's Origin?
Before we review the Nexus knife, let's first study its origin and its manufacturer company, and country. Nexus is an impressive Chinese knife manufacturing company. Almost all the Nexus cutlery are crafted and handled in Yangjiang, China. This city of China is especially known for knife crafting. Furthermore, it is a state of the art facility. This makes Nexus knives even special. No doubt, the crafting place creates credibility for the product.
The cutlery enthusiasts look at the affordable Nexus knife as an ideal product with the features that any great and expensive knife has. Being less expensive than many of the other competitor knives, you better don't expect exceptional finishing but you wouldn't find any other knife as competent and great at functioning as a Nexus knife.
Overall, user reviews have proved the credibility and performance of the Nexus knife to a good extent. To know things in detail, read on more to discover other fascinating features of the Nexus knife.
Pinpoint Review Of Nexus Knife
If you are looking for an affordable set of knives that are capable of maintaining a sharp edge for much longer and can be easily sharpened, you wouldn't like any other company more than the Nexus.
The Nexus knives have some good functioning blades that are available in the market having the same specs and features but are of a double price. Why not get all the features at a price way lesser as compared to the market? Let's learn about some impressive features of the Nexus knife:
Design:
Nexus knives are wide edged knives with a good appearance. The design comes off as quite heavy and tough. Although, you better know that the edge of the Nexus won't be forever there.
Usage And Warranty:
You can't work around for long with a Nexus knife for a longer run. These knives are best suited for regular kitchen lighter use as they are short-lived as compared to other expensive and bigger knives' manufacturing brands. But if we look at the price point, that's enough.
Steel Blade:
The usage of BD1N steel in the blade of Nexus knives assures great stability and strength. But you can't have enough strength and stability with the Nexus knife so we won't recommend slamming it hard on the cutting board.
The blade is sufficient enough to cut the vegetables and meat along with other edibles neatly. So it's a win for you.
Handle
The handle of the Nexus knife is crafted with fiber-glass G-10 resin. The material is quite indestructible and can resist good damage. Although you better don't dump it hard on the board.
Moreover, the handle material and the blade crafting won't let you put this knife in a dishwasher. You must clean it after each use.
What Are The Pros And Cons Of Nexus Knife?
We have put together some strength and weaknesses of the Nexus knife
Pros:
Very affordable.
Durable and strong handling.
Easy to use.
Easy to take care of.
Easy to hold grip.
One of the best under $100 knives.
Cons:
Few scuffs marks and scars.
Not very impressive finishing.
Nit is suitable for dishwashing.
Nexus knives provide good performance a half-price as compared to other cutlery brands. Hoping that this review of Nexus knives will help you.