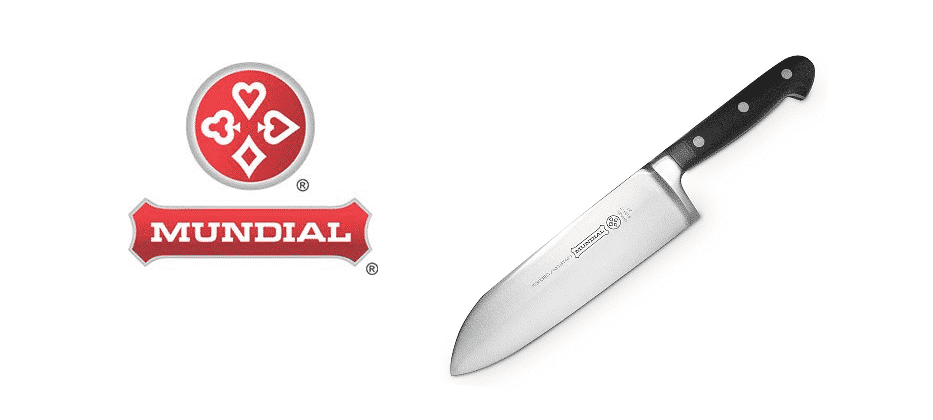 Mundial Knives Review
The kitchen is never complete without a good set of knives. For the same reason, Mundial has come out with a diverse range of knife sets that meets the diverse needs of the users. However, some people are new to the culinary world and are clueless about knives. For this purpose, we have added the Mundial knives review in this article to help you out!
Steak Knife Set
For everyone who is into fancy cooked meals at home, having the right set of knives is essential because it can directly impact the cutting of edibles. So, if you are a fancy food enthusiast, the steak knife set by Mundial will be a promising choice. This is because the blunt or dull knives can make it tedious for you to cut the meat. The steak knife set has a durable design with a balanced configuration. When it comes down to the blade, it has carbon material construction that's pretty sharp.
The steak knife set is designed in black as well as a red color that makes it suitable for different kitchens. The knives are serrated and have a five-inches design. These knives are forged with full-strength construction, which optimizes the highest standards of balance and strength. The blades are constructed from high-carbon and stainless steel construction that promises durable edges for better cutting. As far as the handles are concerned, the knife set has a polyacetal and triple-riveted design.
With this being said, the handle will be incredibly ergonomic, which makes it easier for everyone to use. However, these knives are not safe for the dishwasher and have wash-by-hand instructions. If used with care, these knives are designed with a lifetime guarantee. All in all, the steak knife set is a fine combination of quality and durability.
Chef's Knife
Chef knife is an essential part of every kitchen and having one for professional chefs is crucial. With this being said, the chef's knife by Mundial is the perfect choice for people who want effective functionality and durable design. To begin with, it has an 8-inches length, and the blade has carbon construction. In addition, the blade is pretty long and wide, which makes it suitable for slicing, chopping, and dicing all the same.
On top of everything, the blade has a high-carbon stainless steel construction with full tang, and the fully-forged design makes it easy to use and promises higher cutting power. The edges are durable and are razor-sharp. In addition, the knife is incredibly balanced that promises seamless cutting. As far as the handles are concerned, they have polyacetal construction with a three-riveted design. This knife is tested for performance and quality.
This knife is made in Brazil and is designed for handwash only. In addition, there is a lifetime guarantee associated with a chef's knife as far as you are careful with the usage.
Cook's Knife
For everyone who has been looking for a promising knife that's suitable for home usage as well as professional usage, this is the optimal choice. This knife has a carbon construction for the blade, which provides higher cutting power. In addition, the carbon construction makes this knife extremely sharp. This knife has a wide design, which makes it suitable for chopping, dicing, and slicing the edible. The knife is available in various colors, such as yellow, red, and blue (handles).
The best thing about this knife is the anti-microbial protection in the handle, which makes it safe to use. Even more, this construction promises protection from bacteria, hence safer cooking and cutting experience. It wouldn't be wrong to call this knife an all-purpose one because it can be used for various cutting needs. The handles have been designed with classic design, and the ergonomic handle makes it easier for users to cut big batches.
Even more, the users will have higher control over cutting. They have utilized a computer-aided design that promises a streamlined balance and shape in the knife. We won't mind saying that these specially-crafted handles are designed to offer a balanced and comfortable experience.
The bottom line is that all Mundial knives are sharpened with hand, hence better-cutting outcomes. On top of everything, all their knives are tested for the highest standards of performance. With this being said, these knives surpass the international standards of quality.