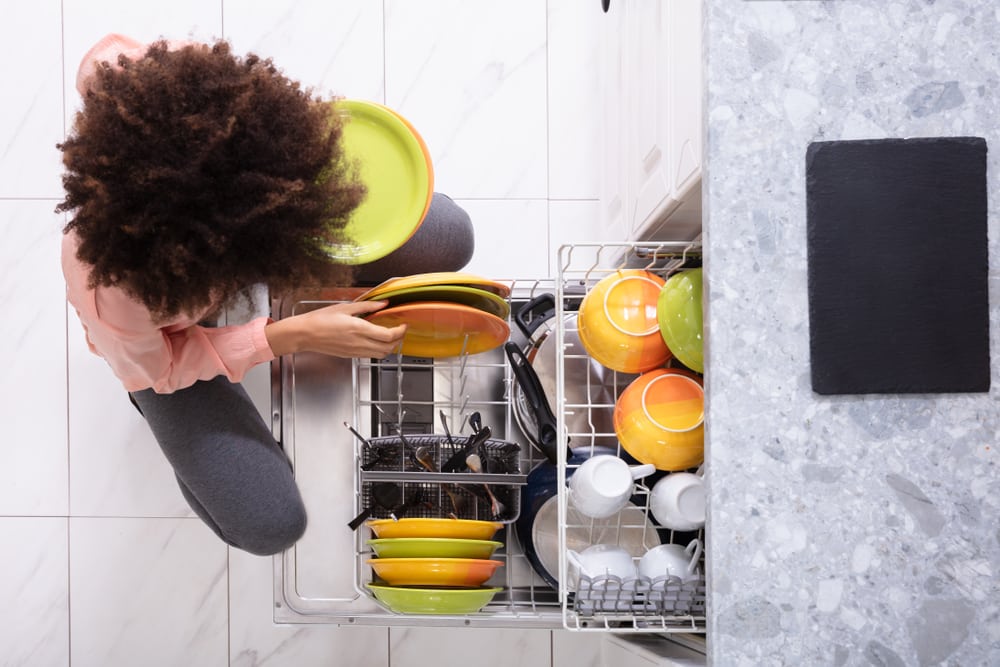 Maytag jetclean EQ Dishwasher is a great thing for you to have because you get the best edge of cleaning the dishes without having to clean them manually and that is how you will get the hassle-free experience in getting those dishes washed and dried perfectly.
It is also pretty easy to use and you just have to put the dishes inside and let it do the job. At times you can also face some errors on the dishwasher that might cause certain problems for you. If you are facing some error like that and want to reset the dishwasher, here are few things that you will need to do.
How to Troubleshoot Maytag Jetclean EQ Dishwasher?
1. Power Cycle
The easiest and simple method to reset the Maytag Jetclean EQ Dishwasher would be to take the plug out of the power socket and then let the dishwasher rest for a minute or two. After that, you can plug it back in and that will be restarting all the components on your dishwasher. This will be the best way to clear out any error codes or simply reset the dishwasher if it is not working. After that, most of the problems that you might be facing on the dishwasher are most likely to be gone.
2. Resetting the Control Panel
Another thing that you have on these dishwashers from the Jetclean series is that you can also reset the control panel if you are having some sort of issue with the controls such as setting the timer or any other problem like that.
It is also pretty simple to do and you will need to open the door once and then close it after ensuring that your dishwasher is empty. Then, you will need to locate the rinse button on the control panel of your dishwasher and press it five times quickly. Once you get that sorted out, you will need to press the drain button on the control two times as well. That will automatically reset the control panel of your dishwasher. This will also be deleting all the presets that you might have on your dishwasher and you will need to configure them again. However, this would be the best thing for you to reset the control panel on your own without having to face any troubles at all.
3. Contact Support
If you are unable to figure it out on your own, or your dishwasher is still showing some error code that needs to be fixed, it needs to be taken up with the support department. They will be able to help you with the appropriate troubleshooting steps that are required to help you through the reset according to the model of the dishwasher that you have.
Also, if that doesn't work and you find yourself stuck with the problem still, they will also be able to help you out properly with a proper troubleshooting process that will fix the issues that you are facing and your dishwasher will start working without causing you any further troubles at all.