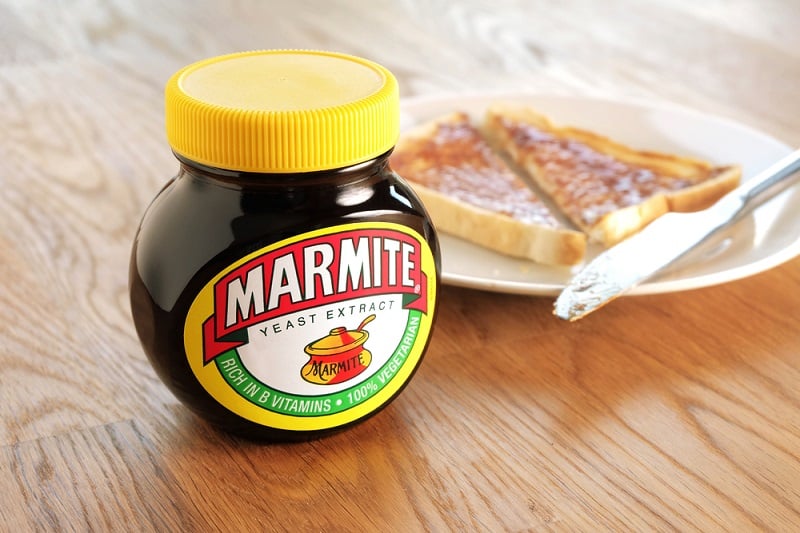 DISCLOSURE: This post may contain affiliate links, meaning when you click the links and make a purchase, I receive a commission. As an Amazon Associate I earn from qualifying purchases.
If you've developed a knack or fondness for British cuisine, we're sure you've heard of Marmite. Marmite has become so popular in Britain and so widely used that it's fairly safe to say that British people can't live without it. However, if your recipe calls for Marmite and you've run out or don't have any handy, we've got the best marmite substitutes available coming up in this article.
Marmite – What Is It?
Marmite is a dark brown almost-black food spread that is manufactured using the by-products of beer brewing. This tasty yeast extract was discovered when a German food scientist realized that you could concentrate and eat brewer's yeast. The resulting paste is packed with vitamins and nutrients and widespread use since the early 1900s.
What Does Marmite Taste Like?
The main ingredient in Marmite is the concentrated yeast which ferments a blend of celery and spice extracts combined with various vegetables and salt. The precise recipe for Marmite is a closely guarded trade secret. However, much of the flavor comes from free glutamic acid. It's rich, salty, and extremely savory with a smooth, sticky texture that spreads a little harder than margarine.
Marmite's Nutritional Benefits
A single 8 gram serving of Marmite (equivalent to being spread on two pieces of toast) gives you 76 of an adult's daily reference intake for Vitamin B12.
You also get 14% of your salt RDI or just 8% if you opt for Marmite Reduced Salt Spread instead. There's also enough folate to fight anemia, and Marmite holds a healthy concentration of Vitamin B6, Thiamin, Riboflavin, Niacin, Potassium, and Magnesium.
What Are The Best Marmite Substitutes?
While many may argue that there's no worthy substitute for the savory specialty spread, we've got a couple of tastes that come pretty close. Here are the best marmite substitutes available.
1. Vegemite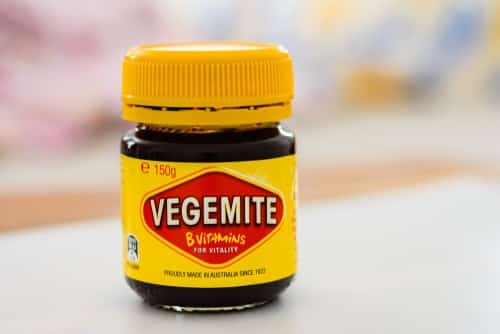 Vegemite is a veritable cousin of Marmite that hails from Australia. It's a very similar spread with identical ingredients to Marmite. If you're looking for a savory spread but can't get hold of Marmite, then this should be your number one substitute.
The umami taste is a close match, and so is the saltiness. However, you get a more malty, rich flavor overall. Vegemite is higher in B vitamins than Marmite and holds a denser nutritional profile overall, making it the healthier choice.
You can use Vegemite as a substitute for Marmite across all your recipes and applications. It lifts the flavor of roasts, soups, and stews. The only downside to this 100% vegetarian alternative is that it's not always readily available outside Australia.
2. Miso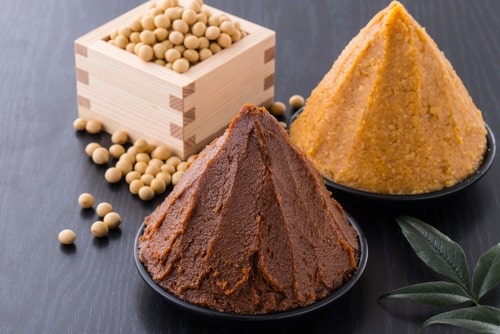 Miso paste is a salty, savory Japanese fermentation made from soybeans. The flavor of miso is similar to Marmite with a slight funk. Miso is fermented using a grain blend such as rice or barley, soybeans, salt, and a mold called koji in Japanese. You can use miso as-is as a spread like Marmite, or you can cook with it.
When cooking, add the miso at the end of the process because too much heat will destroy all the active, healthy bacteria responsible for its benefits and flavor. Add miso paste to meals to improve the meaty flavor profile, or use it to add to marinades to help food brown perfectly.
There are no animal products in this paste, making it suitable for vegetarians. There are thousands of varieties of miso classified according to their fermentation period.
For a sweeter flavor, substitute light miso for Marmite or use the dark miso for a saltier, funkier, more intense taste. Ideally, you're looking for dark miso with a smooth consistency similar to peanut butter rather than light, sweet or chunky spread.
3. Promite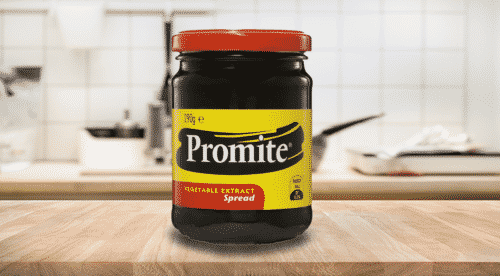 Promite food paste is very similar to Marmite but lighter in intensity. As another Australian extract, Promite may be hard to source in certain countries. There's not as much yeast in this paste as other varieties with more sugar and more salt.
Despite being slightly less nutritious, there are no synthetic vitamins added. You'll normally find Prommite to be much cheaper than Marmite and vegemite while carrying similar health benefits and a milder but closely-matched umami flavor.
4. Tesco Yeast Extract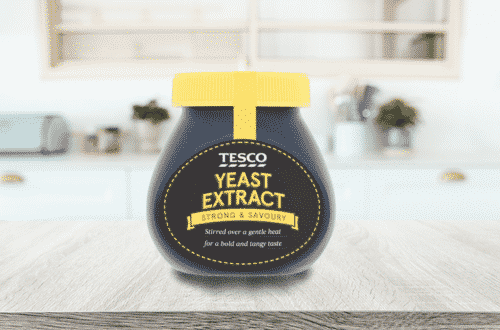 Tesco Yeast Extract is an easy-to-find substitute for Marmite that comes pretty close to the original. It's not as thick and goopy, carrying more of a mousse-like texture. The flavor is also not as salty nor as savory as Marmite or Vegemite. Despite the lighter taste, Tesco's paste is still a great spread to add meatiness to meals and helps keep up your RDI for B-vitamins.
5. Brewer's Yeast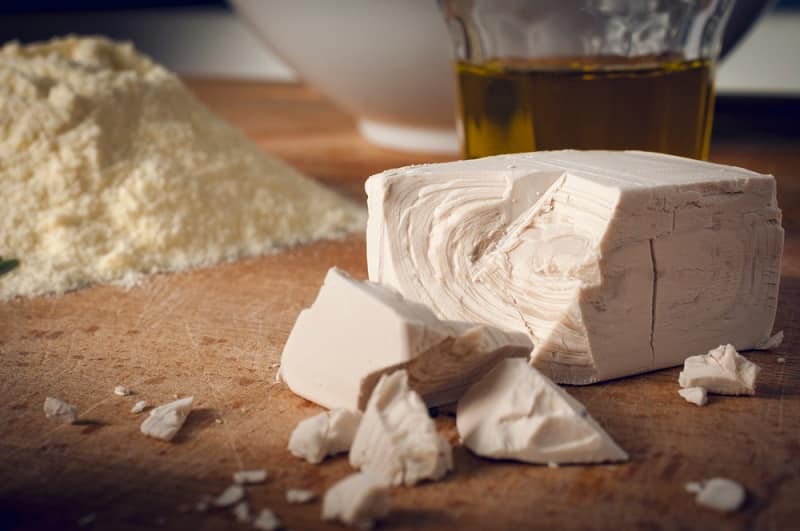 Brewer's yeast is actually a fungus called Saccharomyces cerevisiae, widely used to make bread and beer. It's also a great substitute for Marmite with off-bitter taste notes and a wholesome, savory flavor profile.
Substitute one tablespoon of Marmite for a tablespoon of brewer's yeast granules in any recipe needed, and you'll give it the same type of meaty, rich umami taste. Unfortunately, this isn't an alternative you can use as a spread.
6. Nutritional Yeast Flakes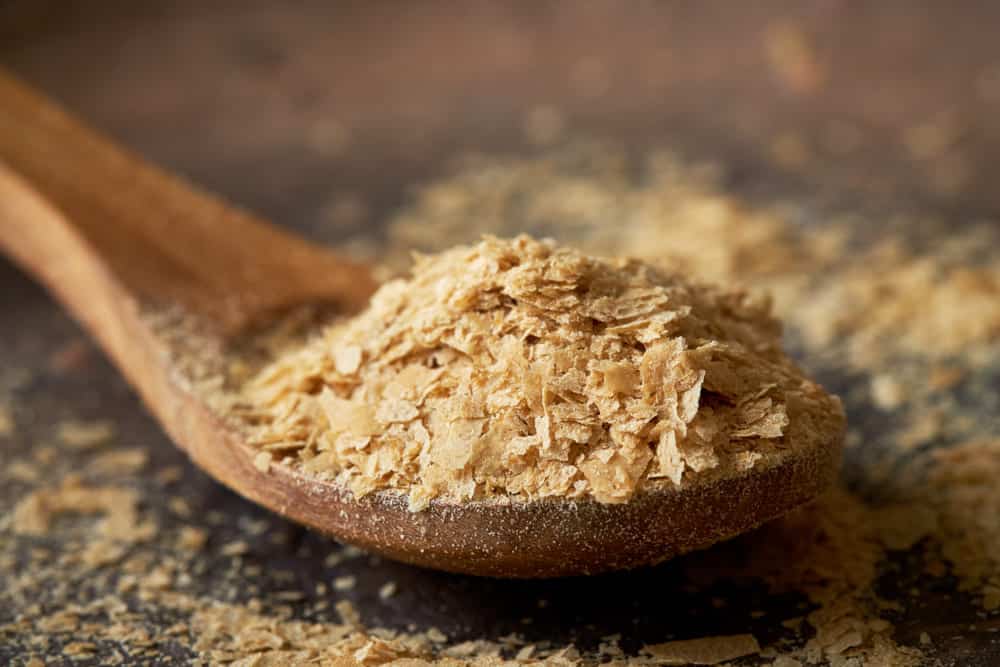 Nutritional yeast flakes should be the number one option for Vegans who've run out of Marmite. Another term for nutritional yeast is deactivated yeast, referring to how yeast cells are killed off before the product's final stage is released. After processing, you're left with flakes that are high in minerals, protein, vitamins, and a healthy concentration of antioxidants.
Whether you opt for powder or flakes, swap out a teaspoon of nutritional yeast for every teaspoon of Marmite called for in your recipe. Again, there's no spreading with this one but the flavor imparted to meals will blow you away.
7. Peanut Butter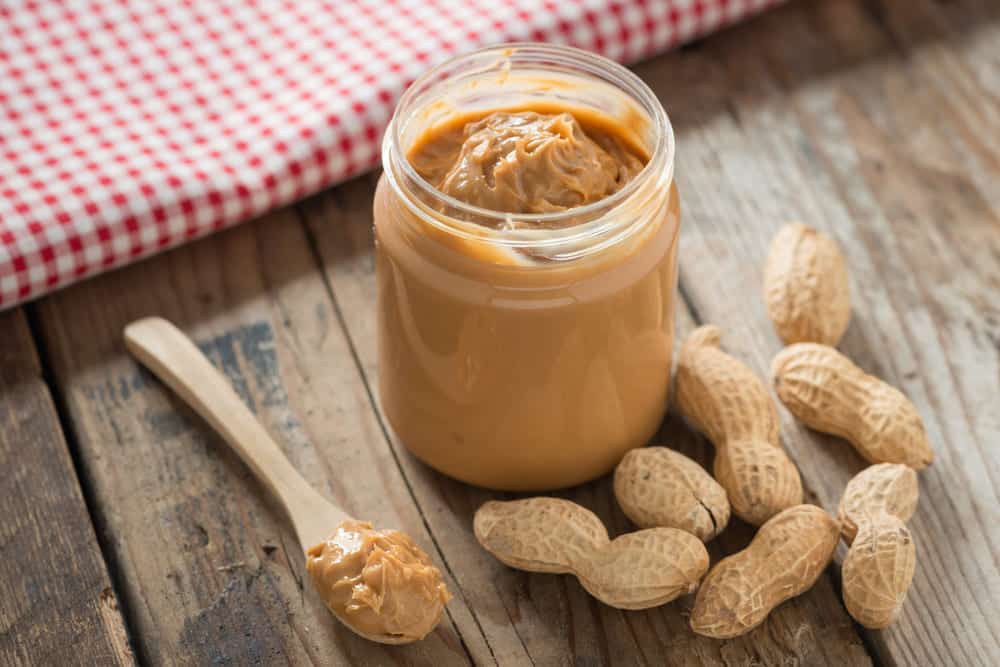 Sure, peanut butter may not have the umami notes that you're looking for in Marmite, but its salty, earthy flavor makes for the ideal breakfast spread. If you're craving the saltiness of Marmite, why not give peanut butter a try instead?
Be careful if adding peanut butter to cooked recipes. There are only certain combinations that work with the bold taste of nuts, so we don't recommend that you substitute peanut butter for Marmite in cooking without careful consideration.
8. Homemade Marmite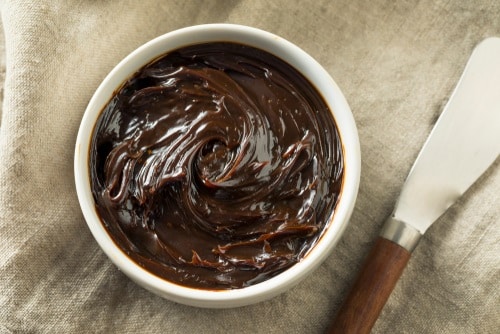 Making Marmite at home is a relatively complex, lengthy process, but we've got you covered with the easiest recipe around. Follow these instructions to make a homemade paste that's almost identical to everyone's favorite yeast extract.
Ingredients:
10G (0.35oz) Sachet Fresh Active Yeast
1-KG/2.2-Pounds Sourdough Bread
4-Liters/1-Gallon Water
10G (0.35oz) Sugar
Method:
Slice the sourdough bread into slices and toast them well
Dice the sourdough toast
Soak the sourdough in a mixture of yeast and sugar for no less than 12-hours
Take the sourdough out of the mix, squeezing out all extra liquid
Cover your mixture and allow it to ferment at room temperature for 48-hours
Transfer the fermented blend to a pot and reduce on a stovetop for several hours while stirring constantly
It'll take a very long time to reduce the liquid to a marmite-like paste at a low temperature. You'll know when it's ready by the consistency, but you'll roughly be reducing the 4L down to 200ml, or around 6 to 7 fluid ounces.
9. Bovril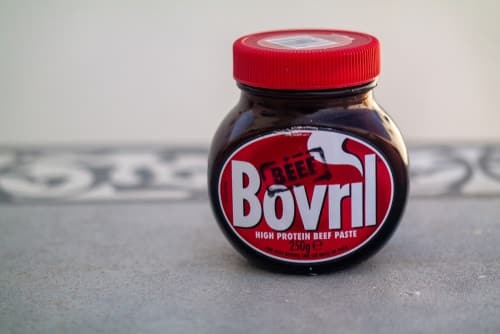 Bovril is an extract that's very similar to Marmite. Don't let its name fool you. Despite originating as a beef extract, all animal products have been removed from the formula since 2004, which makes it vegetarian.
Today, Bovril is packaged and sold as a meat and vegetable spread. It's meatier than other marmite substitutes, making it a top alternative for those who eat meat and want to add extra flavor to stews, casseroles, and gravy.
Spread as-is or added to recipes and drinks, Bovril should be a worthy consideration for anyone who wants something a little bolder in umami flavor than Marmite.
10. Alternate Yeast or Beef Extracts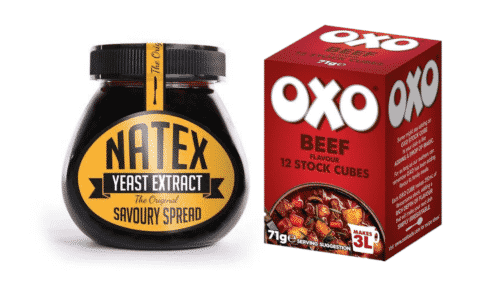 Each country has localized manufacturers of condiments and spreads, with similar tasting products available to all popular forerunning brands. As one of the most popular spreads around, there are tons of competing products to Marmite.
Natex and Oxo are two examples of foreign brands that you may find in certain stores. Be on the lookout for other yeast or beef extracts, and you may be pleasantly surprised by the flavor and affordability.
Try All The Marmite Substitutes But Return To The Original
Marmite has been around since 1902, and if popular opinion rings true, it's not going anywhere. The taste loved by countless people around the world is hard to emulate, but each of these options makes for a worthy marmite substitute if your store is out of stock or you're looking for a slightly different flavor from what you're used to.