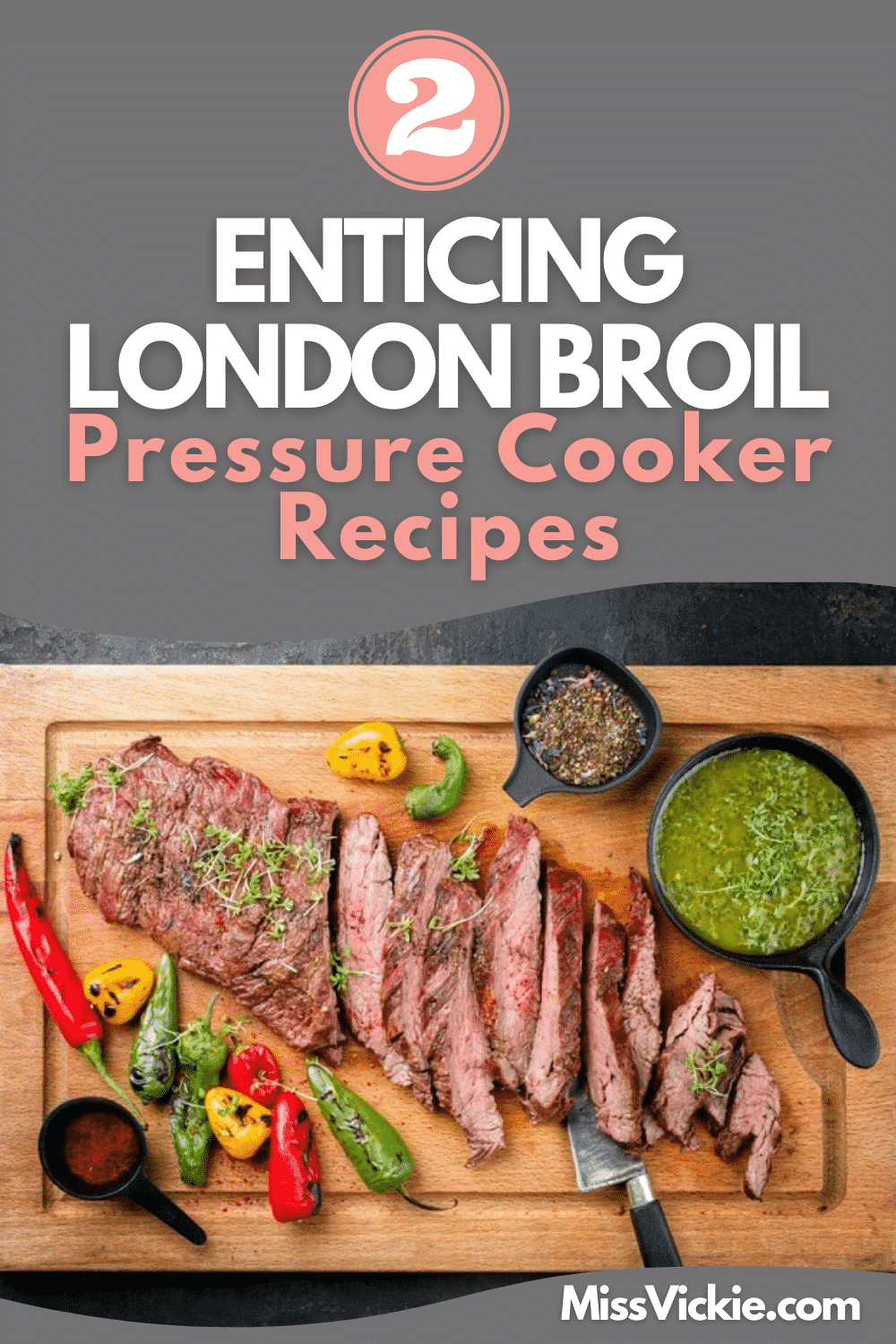 Pressure-cooked London Broil Recipe
London broil is a popular recipe that combines rich, tender meat with a hearty flavor that is filling, warm and delicious at any time of the year. Preparing London to broil the traditional way can be time-consuming, thanks to the fact that achieving the proper tenderness requires a lengthy cook in ordinary pots or pans. Thankfully, however, there is a way to get a tender London broil without all that hassle: a pressure cooker. The following are 2 simple London broil pressure cooker recipes that are sure to please.
1. Classic London Broil
This classic London broil pressure cooker recipe is perfect for a hearty dinner.
Ingredients
2 lbs. London broil meat
2 onions (sliced into wedges)
3 garlic cloves
2 tomatoes (diced) (canned can be used)
1/4 cup maple syrup
2 Tbsp. olive oil
salt and pepper to taste

Instructions
Turn your pressure cooker on the "sauté" setting and coat the bottom with the olive oil.
While the oil is heating, season your meat with salt and pepper, and then sear meat when the oil is hot; sear for about 5 minutes or so.
Add tomatoes, maple syrup, onions, and garlic. Then, set your pressure cooker to the "stew" or "meat" setting and seal the lid.
Cook for the desired doneness and allow steam to release naturally.
Remove meat and set on serving the dish.
Serve meat with cooked onion wedges and leftover gravy in the pressure cooker.
2. Mushroom London Broil
This twist on a classic London broil adds plenty of mushrooms for a distinct flavor.
Ingredients
2 lbs. London broil meat
1 onion (minced or cut into wedges)
2 Tbsp. cornstarch
1 1/5 Tbsp. olive oil
1/2 lb. mushrooms (Portobello work best; cut into slices)
2 cloves garlic (crushed)
1 can beef broth (salted)
1/3 cup red wine
Salt and pepper to taste
2 tomatoes (diced)
Instructions
Set your pressure cooker on the "sauté" setting and place olive oil inside to heat.
Season meat with salt and pepper to taste, then brown meat in the pressure cooker and set to the side.
Sauté your onions, mushrooms, and garlic together until they just turn soft.
Add red wine to deglaze your pressure cooker.
Then, add your tomatoes and beef broth. Place meat back into the pressure cooker.
Lock the lid and set it to "stew" or "meat" setting. Cook for about 15 to 18 minutes, then let the steam naturally release.
Set your meat aside to let it rest; let it rest for at least 10 minutes before you slice it so that the natural juices do not run out.
Continue cooking the remaining broth in the pressure cooker, uncovered, until it simmers. Do not let it boil.
Add your cornstarch, 1/3 cup of water, and stir.
Reduce heat until the mixture thickens, being careful not to let it boil.
Serve gravy with meat.
Related Video: