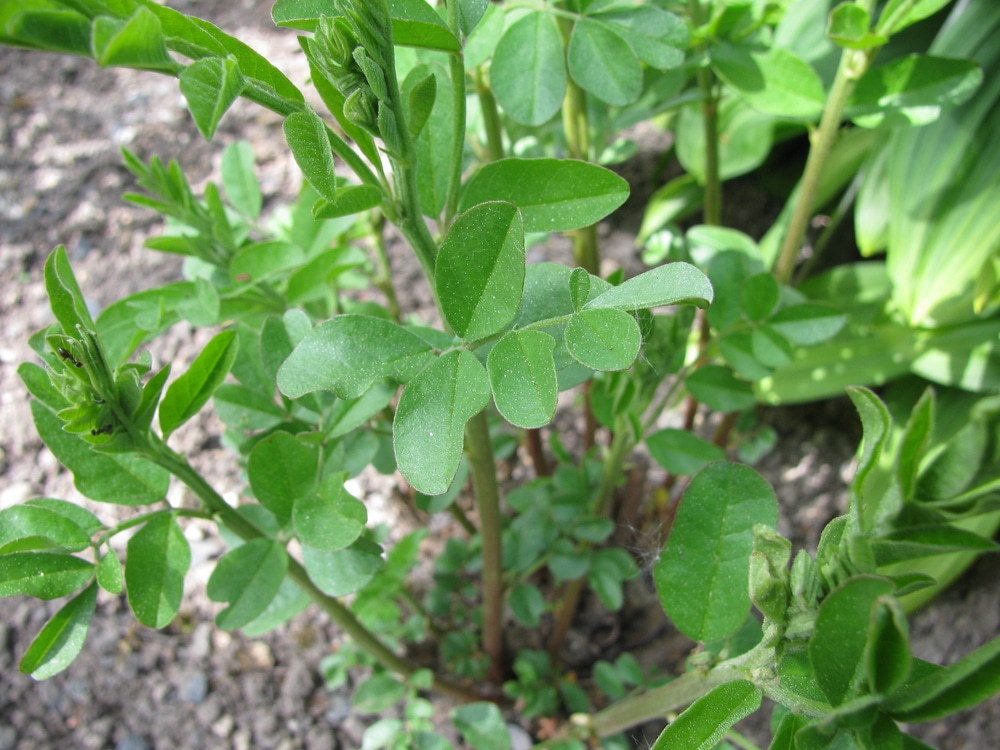 While there are many studies showing that a large amount of licorice root is bad for your heart, keeping the usage to a minimum will be beneficial for your anxiety. It can help a lot in your daily life, but there is no point in getting completely dependent on licorice root, and you'll be much better served with options like peppermint or lavender to help with your daily routine.
Licorice Root Substitutes
So, if you're not that sold on the idea of adding licorice root to your daily usage, then going with any of these substitutes will serve you perfectly. Moreover, none of the alternatives mentioned below are expensive and should fit within a reasonable budget.
Anise
Anise will always be on top of the list when you're looking for safer substitutes for licorice roots. It is readily available and can be considered a part of the parsley family. The flavor is almost identical to both options, and many users rely on Anise as the first option when they need to replicate the taste of licorice root.
Aside from the taste, you'll get the same nutritional value, and it is not that expensive for even a tight budget. So, you can just head over to your local dealer and source Anise to add to your diet from here on out.
Sambuca
While it is of Italian origin and can be considered more of a drink than a licorice root substitute, there are quite a few people that love its taste in warm dishes. So, if you have some sambuca at home, there is no harm in including it in your recipes if you're trying to replicate the flavor of licorice root. Hopefully, you won't be disappointed with its flavor, and the recipe will come out ideally with a mild bitter-sweet flavor.
Fennel Seed
Handling these seeds might be a bit difficult for some users, but if you have the right kitchenware, it is not that hard to extract the desired flavor from these seeds. The best thing about these seeds is their nutrition-rich structure, and you won't find an alternative that will beat fennel seeds when it comes to health benefits. So, if you're only concerned with the nutritional value, then spending a few bucks on fennel seeds will serve you perfectly.
Cloves
When you're aiming for more aromatic dishes, then going with cloves is the only logical decision. Even small portions of cloves will bring a pungent taste to your recipe, and you'll be able to replicate the presence of licorice root in your dish. However, it is best to start with a smaller portion of these items as it is pretty easy for cloves to overwhelm the taste of your whole recipe with their presence. So, keep that in mind if you can't seem to decide which alternative to use for a more aromatic presence in your dish.
Cinnamon
While it is true that the difference in flavor with cinnamon is pretty apparent and you'll be able easily set aside the woody texture, that doesn't mean that you can't use this item in place of licorice root. It all comes down to what you're aiming for in a recipe and if you don't mind a bit more pungent flavor to your recipe, going with cinnamon is not a bad choice. It is a pretty popular ingredient, and there are a ton of health benefits associated with this item. So, give it a try and experiment with different portion size to find out what suits you best.
Anise Extract
Lastly, if you're only struggling with the availability of items that replicate the flavor of licorice root, then going with Anise extract is the best choice. It is readily available in all regions, and it shouldn't be that difficult to find a reliable dealer for this ingredient. Moreover, the handling of this ingredient is much easier than any other option mentioned here.
Overall, Anise and fennel seed will serve you perfectly if and can be closely linked with licorice root in terms of flavor. The texture might not be the same, but if you handle these items correctly, there won't be a difference in the final presentation of your recipe.