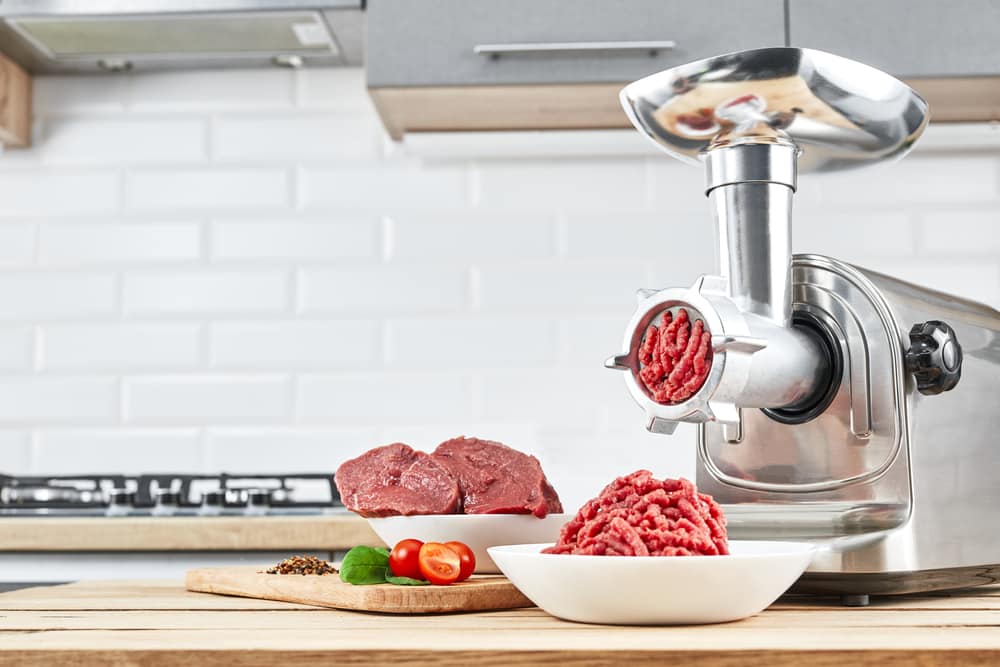 KitchenAid is a well-known kitchen appliance brand, and they have launched various products and attachments to streamline kitchen work. However, recently some users have been complaining about KitchenAid meat grinder metal shavings in the food. So, we are sharing more about this issue and how you can fix it!
Why Are There Metal Shavings In Your Food?
The meat grinders are designed with an auger shaft, commonly made with stainless steel. It is known to rotate, and when it rubs against the central hole of the plate, it will lead to the development of metal shavings. The metal shavings can come off the auger or plate. Similarly, when the meat is run through it, the metal shavings will be on the plate. Consequently, when meat is squeezed out from the plate, the meat fat and/or juice will carry these metal shavings into the meat.
KitchenAid Meat Grinder Metal Shavings
How To Fix The Issue?
Replacement
The first solution is replacing the meat grinder. Keep in mind that replacing the complete unit can be expensive, but you can simply replace the auger shaft. Remember to purchase it from a reputed store or official KitchenAid store, and don't forget to tell them the meat grinder model. In addition, you can simply take the unit to the store and have them replace the shaft for you. They will be professional, and you will get the best results. On the other hand, if your meat grinder is still under warranty, you can complain at KitchenAid customer service, and they will send you a free replacement.
Meat
Another solution is to use frozen meat in the meat grinder. As we said, the metal shavings mix into it through juice or fat, and frozen meat won't bring it out. That being said, use partially frozen or cold meat. For instance, you can freeze meat for an hour in the freezer, and you will be able to fix the issue. However, for freezing the meat, it's suggested to cut it into smaller pieces and don't give the meat time to thaw. Secondly, you cannot grind more than five lbs. of meat in the meat grinder at once.
Pressure
When it comes down to using the meat grinder, you have to use a hopper, obviously. However, how much pressure you apply to the hopper will directly impact if your meat will be mixed with metal shavings or not. So, don't use excessive force while pushing meat through the meat grinder. In simpler words, you should opt for minimal pressure.
Bread
If you have had the metal shavings issue for quite a long time now but haven't fixed it, we suggest that you use bread. For instance, you should run a few slices of bread through the meat grinder before you use it for meat. It will ensure that all the metal shavings stick to bread, and meat will come out clean.
Attachment
In addition to using frozen meat, you can also freeze the grinding attachment for half an hour or so. It will ensure that the attachment doesn't rub off the metal shavings. Keep in mind that it's not a long-term solution, so try for professional replacement.