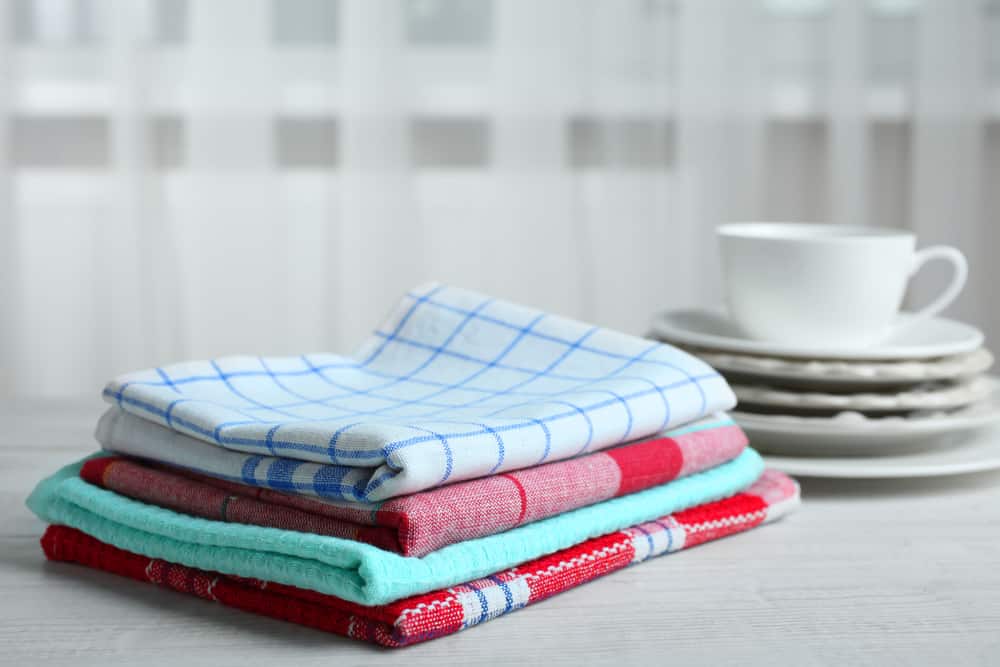 When it comes down to running households, it's needless to say that kitchen holds extreme value because that's where all those delicious meals are prepared. For the same reason, it's extremely important to keep the kitchen clean, which is why kitchen towel vs. paper towel has become a common topic of debate for everyone who has to clean their kitchen. So, with this article, we are sharing everything you've to know about these two cleaning towels!
Kitchen Towel vs Paper Towel
Paper Towel
A paper towel is defined as a disposable and highly absorbent towel that's made from high-quality paper material. In the majority of cases, the paper towels are also known as kitchen papers and kitchen rolls, particularly in the United Kingdom, and are used for kitchen chores. For home cleaning and other purposes, the paper towels are available in the form of rolls and have perforated sheet configuration, but you might also find these towels in stacked form.
When it comes down to the stacked form, the paper towels are available pre-folded and pre-cut form, which can be used in the paper towel dispensers, which are commonly used in restaurants. The paper towels are disposable and are designed to have a one-time use. The paper towels are designed to soak up water pretty quickly because they have a loose woven design, which allows water movement between the towel's fibers.
The paper towels can be used for wiping windows, drying up the hands, cleaning up kitchen spills, and dusting. The reason why paper towels are used in towel dispensers is that they are more hygienic as compared to hand dryers and cloth towels. These towels are usually made from recycled or virgin paper pulp, which is extracted from fiber crops and wood. In addition, the paper pulp can be bleached for coloring the paper towels. In addition, it is also decorated with pictures.
The best thing about paper towels is that they are available at the institutional as well as domestic level. While we are mentioning all the goods about it, we do want to add that you should opt for paper towels made from recycled materials to make sure it's not harming the environment. In fact, there are some paper towels made from bamboo, which are also good for regular usage and don't harm the environment because bamboos grow faster. All in all, these papers are non-toxic and are made with water-based adhesives to ensure higher absorption.
Kitchen Towels
The kitchen towels are extremely popular and can be used for multiple applications, and they can be used in the kitchen as well. The kitchen towels are also known as chef towels, tea towels, and dish towels, but they are technically the same because they can be used in the kitchen. The kitchen towels are designed to be used all around the kitchen, and it wouldn't be wrong to say that these are the most useful and versatile cleaning items out there.
The kitchen towels tend to be tough as compared to regular bath towels because they have a higher absorption rate. Having said that, the kitchen towels can be used for wiping up the food spills, cleaning the cutting board, drying up the dishes, and drying the hands after washing the dishes. Even more, the kitchen towels are suitable for holding hot dishes and plates to protect yourself from burns. For the most part, the kitchen towels are made of high-quality cotton.
The cotton material positively influences the absorption, and it's extremely durable to ensure it can withstand multiple washing cycles and uses. For the most part, the kitchen towels have hemmed ends and thick configurations, promising higher reinforcement. The kitchen towels are available in a variety of textures and colors, so you can mix and match them with your home or kitchen theme (you will be able to find solid-colored as well as striped kitchen towels).
Keep in mind that you should not use the kitchen towels aggressively and too repetitively to ensure there are no compromises on hygiene. The kitchen towels are made from different materials, including microfiber, cotton, and linen. However, cotton kitchen towels are most common with a higher absorption rate, while microfiber is better at picking up food spills. However, the microfiber kitchen towels aren't very durable.