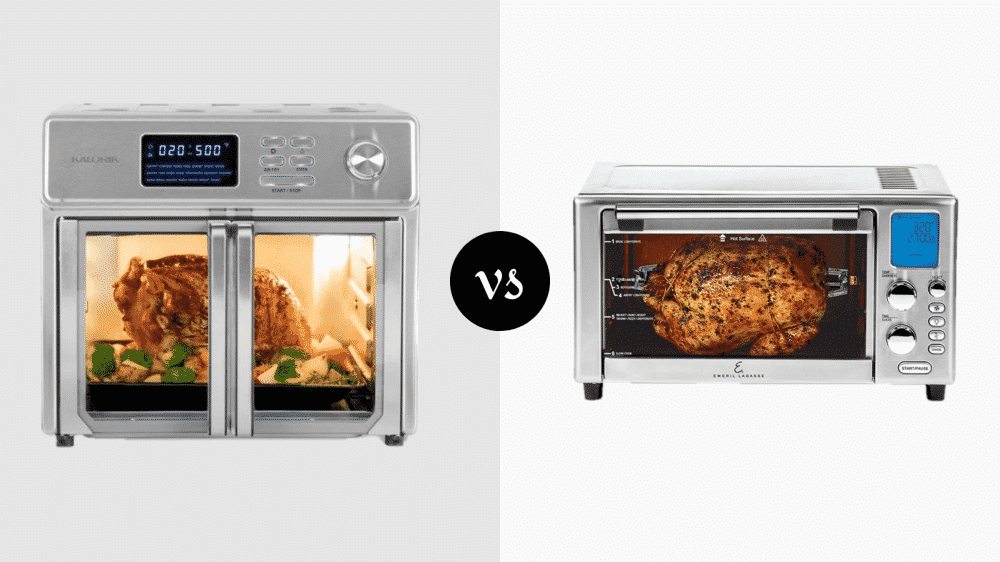 Choosing the right air fryer is a decision that one must be pretty careful about. That is not all, but you will also need to know all the features that it entails, and what specifications you might be getting on the air fryer. There are plenty of features that matter like their heating capability, the capacity of your air fryer, and more on them. That way, you will be able to ensure that you are picking the right one that suits your needs better.
While you are considering any such options for your air fryers, you also need to keep in mind the brand, since brands also matter a lot and you will need to be particularly careful about which brands you are choosing. Kalorik Maxx and Emeril air fryers are two of the most highly sought-after air fryers that you can find out there in the market. They both are quite great at getting the work done for you, and you will not be missing out on a single thing at all with them. That is why, if you are looking to pick one between the two of these, here are a few things that you must know about.
Kalorik Maxx Vs Emeril Air Fryer
Kalorik Maxx
Kalorik Maxx is one of the best and most spacious air fryers that are available out there in the market. They are offering plenty of different options and features on the air fryer that one can need in order to make it work for all the different requirements. From a home kitchen to a small-sized restaurant, the Kalorik Maxx will do just fine. It has a vast 26 Quart space inside that is pretty much enough for you to roast a whole turkey inside. It can also fit a 12" pizza or 9 slices of toast for you to be having quicker experience with all these.
The Kalorik Maxx also has a non-conventional design with 2 door option, and it has glass on both these doors. That way, you will be able to make sure that you are able to see the progress on the food inside and have the right experience out of it as well, as you will not end up with undercooked or overcooked food. The glass doors are designed to prevent drips and they protect the air fryer from any sort of scalding as well at the same time.
It has an optimized airflow system with a high-performance turbofan that can cook food up to 30% faster than some of the most popular air fryers out there. The fat from the oil is reduced considerably as well, and it reduces the fat up to 75% while maintaining the crispy golden perfection with almost no oil.
Emeril Air Fryer
Emeril air fryer is the best thing for you to be enjoying a seamless overall experience that you could possibly be looking for. It has 9-in-1 features for cooking options, and it will easily replace any convection oven, toaster oven, rotisserie, dehydrator, and more at the same time. This way, you will hardly have to be worried about a single thing and you can easily make it work for all the different needs. The best thing is that it also offers up to 70% lesser calories from fat so you get a healthier cooking option for you.
There is a big digital display on the air fryer that should be helping you out in order to make sure that you are able to get the perfect experience out of it, and you can be aware of the temperature control and all the other settings that you could be getting on it without having to worry about a single thing. It also has a large glass window for you to be keeping an eye on the food that you might be cooking inside the air fryer.
There are 12 one-touch digital presets to allow you better cooking settings on the air fryer and a wider control at the same time. It comes with two power options and you have the liberty to choose from 1500 watts and 1800 watts based on the size of your air fryer and you can have the perfect power delivery on the air fryer for all the different needs.