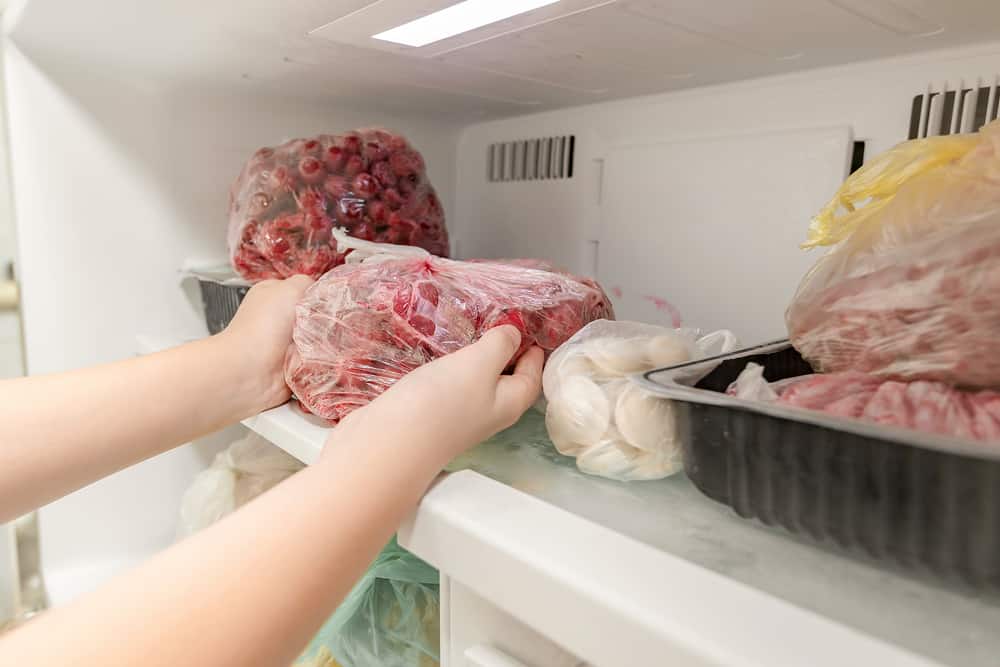 A chest freezer is one of the most reliable and well-performing electronic appliances for people who need more storage area for their food. This is because the chest freezers are designed with a higher storage capacity, which allows the users to store more frozen food, and they can even cook in bigger batches to ensure seamless storage – it is a great way to eat home-cooked meals all week long as you can store your food in the chest freezer.
Since it has to store all the food, it is important to choose a reliable brand, and Arctic King is one of the best brands. Arctic King has designed an exceptional range of freezers, but since it's not a common brand, many people wonder if their freezers are actually good!
Is Arctic King A Good Freezer?
Arctic King is a well-known name when it comes down to the chest freezer industry, and they have designed something for everyone. However, the company has curated a five cubic feet chest freezer to provide something to everyone. This is because this chest freezer is small enough to fit in any space without compromising on the storage capacity. The freezer has been curated as a compact unit with a sleek design, which complements the home aesthetics.
Design
The chest freezer has been designed with a black surface, which conveniently blends in homes as well as commercial buildings, such as offices. In addition, it can be put in the kitchen, or you can install it in the back room, garage, and basement, depending on your preferences. It's a great appliance for regular residential use, and you can also use this freezer for a summer home, lake house, and cottage. In fact, it's a reliable option for offices that are looking for extra storage space for their employees' lunch.
The freezer has a very stylish and modern design that goes well with every home. The chest freezer's interior has been designed to offer easier organization. This is because it has been integrated with a removable basket, which promises convenient storage and provides easier access to the stored food. The basket is made with a wire structure that's durable and provides sufficient support to the food items – the basket is perfect for storing the frequently used food items.
Even after putting it in the storage basket, there will be enough space under the basket, which can be used to store the ice cream boxes and other meal boxes. There is a recessed handle in this freezer, which creates a streamlined look and offers control over the chest freezer's lid. Last but not least, it has been designed with a solid black finish that looks great as it doesn't make the stains too visible.
Performance
The chest freezer has been designed to achieve a temperature of over -10-degrees Fahrenheit (it's maximum), which means you can ensure seamless storage of the food. In addition to the freezing performance, the freezer is extremely easy to clean. It is a common complaint that chest freezers are difficult to clean, but an Arctic King freezer has been designed with a defrost drain, which does a great job at cleaning the freezer.
This is because when your turn off the freezer, the frost will be easily cleared through the defrost drain. In addition, the gasket and interior of the freezer are convenient to clean as you can wipe it down. This is a durable chest freezer, which is available with a one-year warranty – the warranty period is pretty limited, but the performance is pretty exceptional. It is designed to be a power-efficient freezer, which means it consumes only 218kW of power for a year.
On top of everything, it has been designed with a storage capacity of around five cubic feet, so you store your batch-cooked food. Also, the company delivers it in double-layer packaging that promises secure delivery.
Pros
Easy defrosting with the defrost drain
Easy to clean
Highly energy-efficient
Removable basket
Goes with every home, traditional or modern
Sufficient storage capacity
Recessed handle for easier lid handling
Cons
The light is pretty average
The bottom line is that the Arctic King freezer is a great choice for household and commercial users, given the just-right size and sufficient storage capacity.