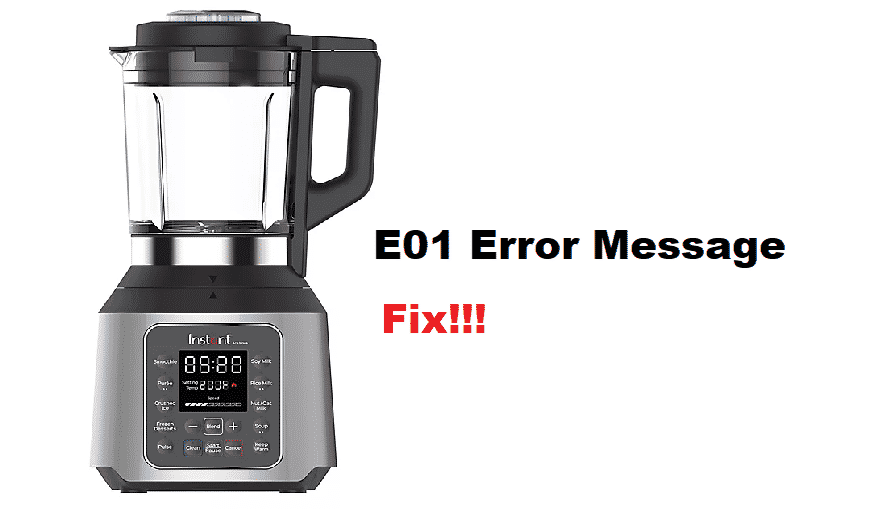 Blenders play an important role in the kitchen as they are used in different ways. They may be used to make sauces, shakes, and more. Instant Pot is one of the more popular companies that provide high-quality blenders designed to help their users have an easier time in the kitchen.
How to Fix Instant Pot Ace Blender E01 Error Message?
Plenty of users have been getting an error message while trying to operate an Instant Pot blender. On further inspection, we found out that the error message that these users face is labeled as "E01".
If you are also experiencing a similar error code, then this article should be able to help you. Through the article, we will be explaining all the different ways on how you can fix Instant Pot Ace blender E01 error message. All of them can be found mentioned down below:
Running the Blender for Too Long
For those of you who are unaware, an E01 error message indicates an overheated motor inside the blender. The most common reason for an overheated motor is usually because of running the blender for too long.
It is crucial that you don't run the blender for too long as it can even end up damaging your motor. Run the blender only for a few seconds before turning it off for a brief period of time. The easiest and quickest solution to this problem is to remove the re-seat pitcher of the blender. You can either use a thin liquid to the pitcher or use a food tamper to ease the blending process. Also, let it cool down for some time before running the blender again.
Getting the Blender Repaired
In case the first step didn't work, it is possible that you may have damaged the blender. If that really is the case, then you will need to get your blender repaired.
Ideally, you would want to have your blender checked by a professional. This way, you will be able to learn about the reason why you are having this issue.
Buying a Replacement
If none of the above-mentioned steps aren't working at all, then you will need to buy a replacement unit. Even though this will cost you a few bucks, this is actually the most effective solution to the problem.
Buying a replacement will also eliminate the possibility of running into another issue.
The Bottom Line
These are the 3 different ways on how you can fix Instant Pot Ace blender E01 error message. All of the instructions are made as simple as possible in order to help you be able to resolve the problem as soon as possible.