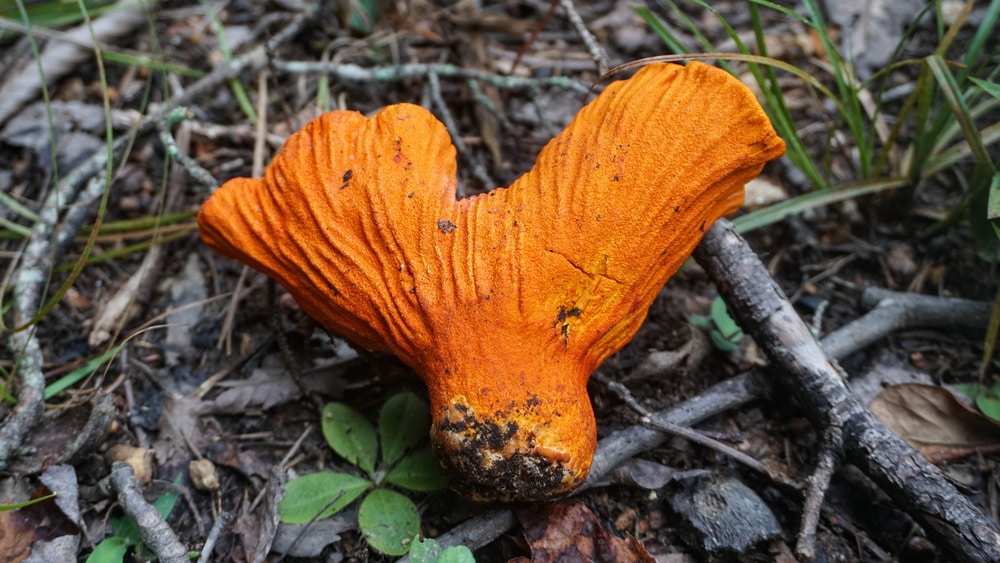 Lobster mushrooms are great treats that can be found in the wild and are also readily available in most stores depending on where you live. These great mushrooms get their name from their similarities to the popular crustacean. They have a similar appearance in terms of color, and that's not all there is to it. They event taste and feel like lobster meat when prepared correctly, while also having a nearly identical texture at times. If you've managed to get your hands on some of them and are wondering how to prepare lobster mushrooms, read this guide to learn more about the matter.
How to Clean Lobster Mushrooms?
The first thing that we need to do before getting down to learning how to prepare these fungi is learning how to clean them in the first place. This is a very important thing to do, as there can sometimes be harmful properties in the lobster mushrooms which have to be dealt with through proper cleaning. There can be dirt on them, and that's exactly the first thing you should be looking for. If there's even a hint of any, use a brush to wipe all of it away from the mushroom.
Now all that's important is to make sure that there aren't any rotten or spoiled parts on it. If there are, there's not much that can be done other than returning them. Instead, get new ones that are perfectly fit for eating. But, if there is nothing wrong with the lobster mushrooms after the dirt has been cleaned off of them, all that's left to do is thoroughly wash them. Let them dry after said washing and then they'll be ready to prepare.
How to Prepare Lobster Mushrooms?
Now that you know how to clean the lobster mushrooms, let's discuss how to prepare them. There are many ways to go about doing so, and we'll be discussing three of the main ones that most tend to try. These don't need long to cook at all and can usually be done in no time, which is a great thing. Perhaps the best way of going about doing so is to sauté the lobster mushrooms.
The process of doing so depends on exactly what kind of recipe you're following and what kind of ingredients are being used. That said, make sure to do some research of your own regarding the matter to get the best meal possible. Moving on, there are alternative methods for preparing these fungi as well, such as adding them to a stew to give it a very lobster-like taste and feel.
This is another method that's quite easy to follow and highly recommended if you're a fan of lobster stew. Lastly, another great way is to deep fry the mushrooms in some batter. The best part about it all is that they're completely vegan and anyone can eat them, as long as they aren't allergic to mushrooms. So, do some more research on any of these methods. Prepare your lobster mushrooms through them and you'll be sure to enjoy a great meal.