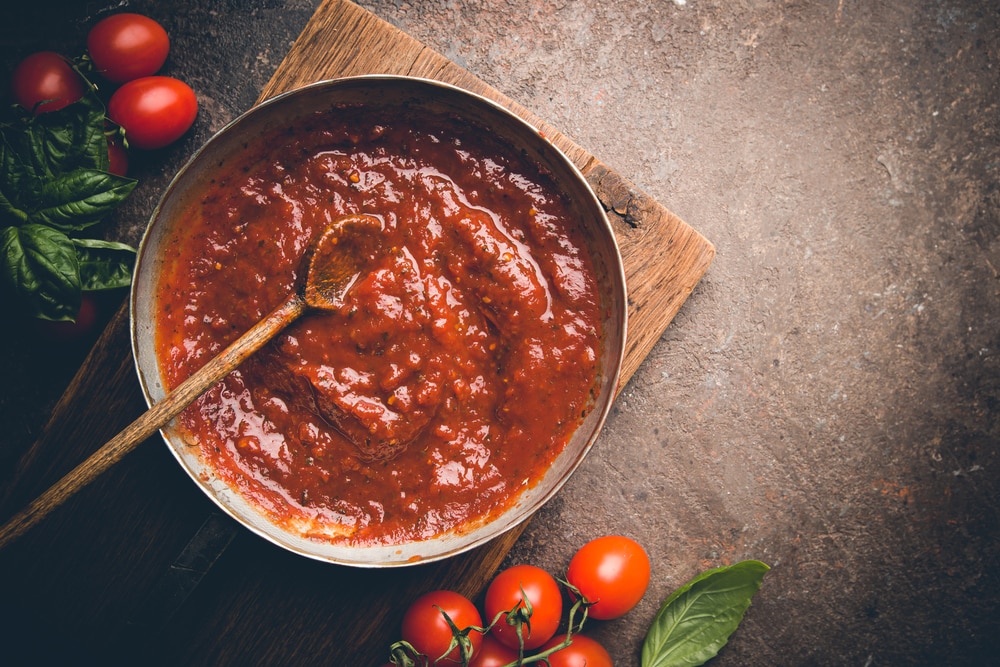 Tomato sauce is one of the most delicious delicacies out there as they have a perfect balance of tartness and sweetness. As easy as it sounds, making tomato sauce is not easy because a minor mistake can ruin the flavor of tomato sauce, resulting in a bitter flavor. So, if you have to make tomato sauce and don't know how to make tomato sauce less bitter, there are some instructions that can follow!
How to Make Tomato Sauce Less Bitter
How To Reduce Bitter Flavor Of Tomato Sauce
There are various reasons why your tomato sauce changes its authentic flavor. For instance, it can pick up the metallic bitter flavor during cooking. In addition, you could have scratched the pot or added too many ingredients or seasoning. On the other hand, the tomato sauce will have acidic bitterness when the ingredients are unbalanced. So, in the section below, we are addressing the issues that could help fix the bitter flavor!
Fix The Finished Tomato Sauce
If the tomato sauce is already made and you cannot start over, you can try a few things to make the flavor more palatable. To begin with, you must taste it and try to identify the problem. For instance, if it has a burnt undertone, you can easily move the tomato sauce to a new pan and reduce the heat immediately. On the other hand, if the sauce has a metallic and bitter flavor, you need to get your hands on canned tomato sauce and add it to your homemade sauce and enjoy a toned-down flavor.
In addition to this canned sauce, you can add whipping cream (it's better to use heavy whipping cream). Keep in mind that it might change the appearance of tomato sauce as it will turn pinkish instead of red. The addition of whipping cream will also mute and enrich the flavor and you can always finish it with some grated cheese to eliminate bitterness. Another way of improving the flavor is using sugar or salt to mask the flavor.
In case tomato sauce tastes too acidic, you can add a bit of baking soda to neutralize the acidic nature. On the other hand, if there is no acidity (the pleasant one, of course), adding a splash of lemon juice or wine vinegar will help brighten the flavors. Another way is adding umami-like ingredients, such as Asian fish sauce, anchovy paste, Worcestershire sauce, or soy sauce. In fact, adding the umami ingredients will add the real Italian hints to the tomato sauce.
The Right Way Of Making Tomato Sauce
We have already mentioned what you can do to fix the bitter flavors, but it's equally important to know the right techniques to make tomato sauce. First of all, you need to find the right tomatoes because bitter tomatoes will result in bitter sauce. In addition, before you use the tomatoes, don't forget to cut out the stem ends and seeds. Lastly, always brown or caramelize the tomatoes rather than adding them directly to other ingredients of the sauce.