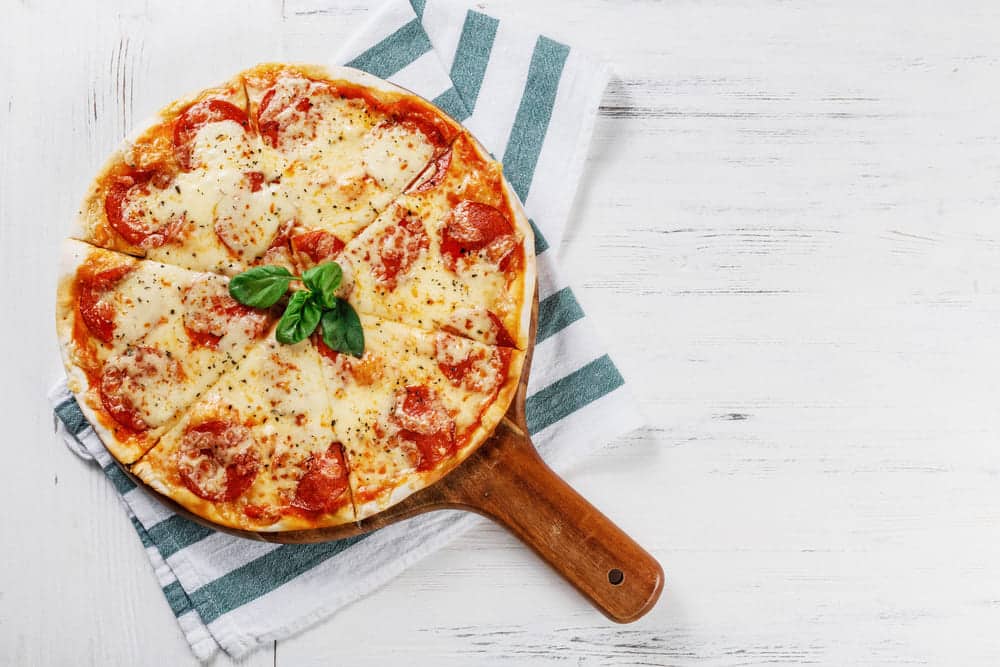 Pizza is one of the most popular, one of the most craved, and one of the most delicious foods in the world. It is a perfect lunch or dinner meal and it makes for a great midnight snack. While some people are ready to devour a pizza without worrying about it being hot or cold, a vast majority loves it hot. The aroma of a warm fresh pizza adds to the entire experience. Also, the taste of the melting cheese on a warm crust makes for a heavenly experience. How to keep pizza warm is a struggle faced by many pizza enthusiasts around the world.
Let's say that you are taking a freshly baked pizza home or you have just received the delivery of a delicious warm pizza, but there's some time till you start eating. Keeping your pizza warm in such a situation can be challenging. However, there are quite a few ways that you can use to keep the pizza warm until you finally start eating.
How To Keep Pizza Warm?
Here are three great ways of keeping your pizza warm.
1 – Place the Pizza in a Heated Oven
If you want to keep your pizza warm for an hour or a little longer after its arrival, you can place it inside the oven without removing it from the box. If you will turn on the heat to high or even medium, you will risk burning the already cooked pizza. So the trick is to turn the oven to its lowest temperature. The low heat will not only ensure that your pizza remains warm, but it will also protect the pizza from overcooking or getting soggy.
2 – Place the Pizza in an Insulated Bag
One of the best ways to keep a pizza warm is to place it inside an insulated bag. Many of the pizza delivery companies use such bags to keep the pizzas warm during deliveries. So if you are a pizza lover and cannot live without devouring a few every week, then buying such an insulated bag might just be a good idea. Alternatively, if you have a large cooler, you can place pizza inside it. Coolers have perfect insulation to keep items warm for longer periods. However, size might be an issue with the cooler.
3 – Place the Pizza on a Heated Seat
Many of the new cars come with heated seats. They are not only great for keeping humans warm and cozy but can also serve other purposes including keeping pizzas warm. So if your car has heated seats, you can utilize them to keep your pizzas warm for longer periods. All you have to do is to simply place the pizza box on the car seat and turn the seat warmer on. Also, you don't have to turn the seat-warmer all the way high. You can simply place a blanket or a jacket on top of the pizza to prevent loss of heat.
We hope that this guide on how to keep pizza warm familiarized you with new ways of keeping pizza warm. And hopefully, it will come in handy next time you devour a pizza.