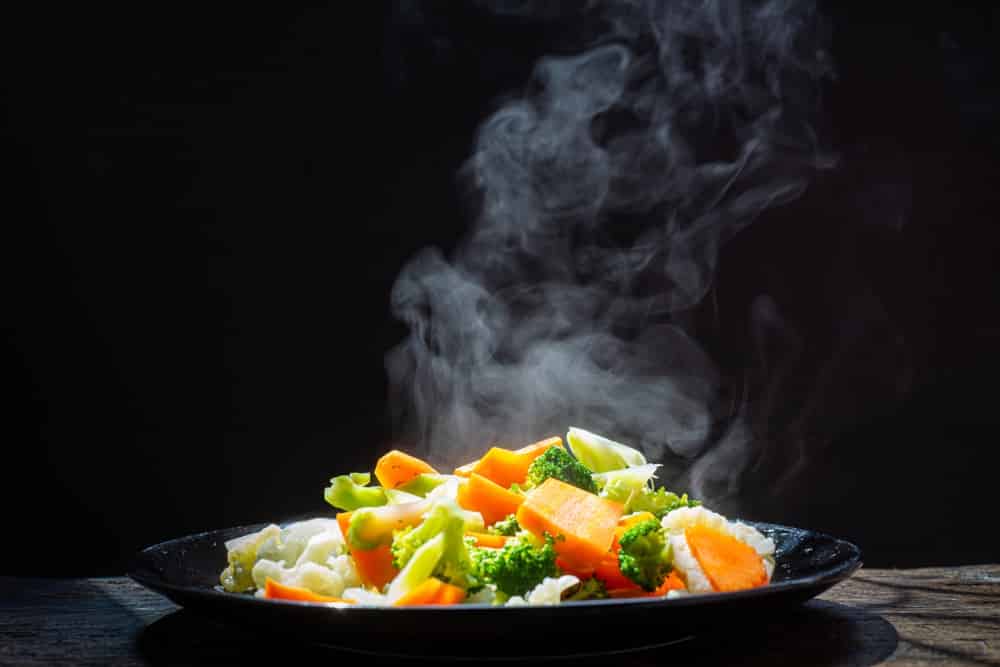 It doesn't matter if you are planning a picnic or party, food is an important part and keeping the food hot is extremely important. However, you will not always have an electronic device helping you keep the food hot. So, with this article, we are teaching how to keep the food hot without electricity. So, let's find out the details!
How to Keep Food Hot Without Electricity?
1. Aluminum Foil
This is the simplest and the most effective method of keeping the food warm. For using this method, you have to keep food within the container and make sure you are properly wrapping it with aluminum foil. It would be better to use thick and heavy-duty aluminum foil. In case you don't have a heavy-duty option, you can wrap multiple layers of the foil and top it up with the towel. The aluminum foil will be able to trap the steam, which means you won't lose heat. In addition, aluminum foil has a reflective nature which means the heat will be reflected back to the food, keeping it hot for a longer time. This method will ensure that food is kept warm for hours.
2. Chafing Dishes
With the chafing dishes, you can opt for the fuel containers, and it will ensure that the food is kept hot for a longer time period. The chafing dishes are designed with stainless steel, so you can put food inside. It also has a bottom-placed stainless steel pan that has hot water in it, and the flame is lit under the pan. It will ensure that water is kept hot for a longer time period without overcooking the food. The fuel containers will work for over six hours, so you can keep the food hotter for a long time without electricity. This is a promising method for parties and buffets.
3. Insulated Thermos
Thermos has been around for years, and you can keep the smaller amount of food warm for several hours. This is because a thermos is designed with stainless steel (it actually has a double-wall design). In addition, the outer wall and inner wall have a vacuum that works as an amazing insulator and can keep the food hot (it works perfectly for over six hours). However, to get the right results, you need to ensure that you are purchasing a high-quality thermos.
4. Thermal Cooker
The thermal cooker has the capacity to cook the food slowly without using electricity, but it's also a promising way of keeping the food warm. It wouldn't be wrong to say that a thermal cooker is a larger thermos that has vacuum insulation that capacitates it to keep the edibles hot for several hours. In fact, some of them are also designed with cast-iron surface that have the capacity to retain more heat, so get that one. All in all, thermal cookers are suitable for off-grid events and camping where there is no electricity, and you have to keep the food warm.
5. Thermal Bags
A thermal bag is a promising way of keeping the smaller edibles hot for a limited time, such as till lunch time and for picnics. These bags are actually pretty lightweight and do a great job at trapping heat in the food. When you use thermal bags for storing the food, it's important to wrap a towel (you can also opt for a tea towel) because it adds an extra punch of insulation. The best thing about thermal bags is that they are readily available.
6. Hot Water Bottle
There are times when the heat alone is not sufficient to keep the meal hot for a longer time. For this purpose, you can use hot water bottle as it helps keep the food warm without the use of electricity as it transfers heat to food, hence the warm food. In fact, the bottle does an exceptional job at storing heat. However, keep in mind that the water bottle only works for light food. You can even opt for the hot packs along with this bottle to double up the results.
So, try out these methods and enjoy warm food whenever you want. All these methods revolves around trapping the steam, and to be honest, that's the only way of keeping the food warm when you don't have access to electricity.