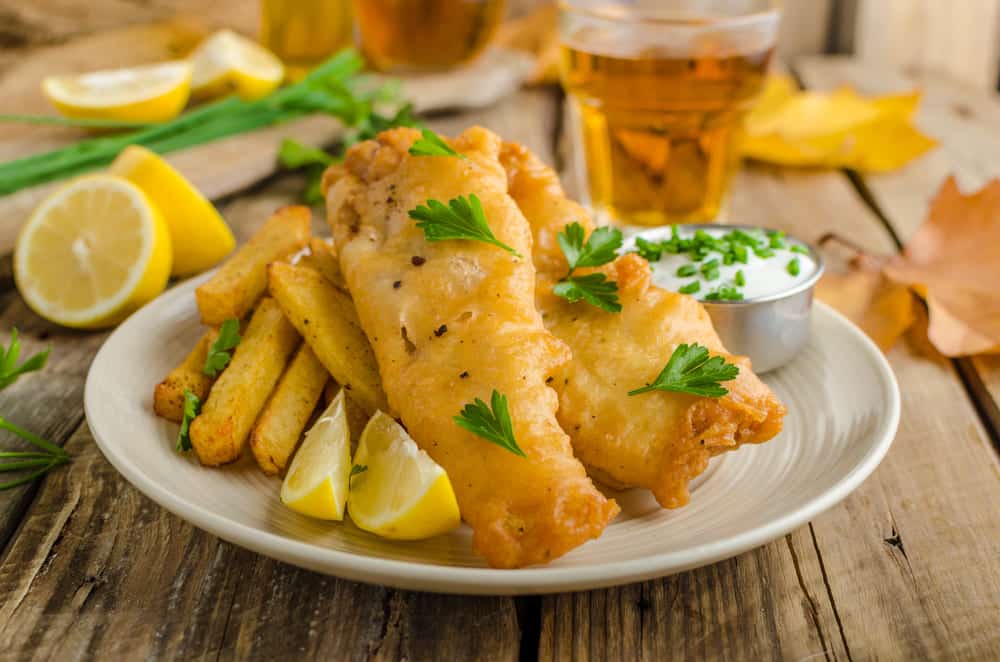 DISCLOSURE: This post may contain affiliate links, meaning when you click the links and make a purchase, I receive a commission. As an Amazon Associate I earn from qualifying purchases.
If you are a fan of fish and seafood, we are certain that you love batter-fried fish. However, making perfect fried fish is not an easy task to accomplish because it can be difficult to get the batter to stick to the fish.
We are here with some simple ways to get your next batch of batter to stick like glue to your fish. Keep reading for more details!
How to Get Batter to Stick to Fish
Use Crusts Instead
You can take the easy way out and opt for a crust instead. There are many kinds of ingredients for making a crispy crust for your fish. These include cornmeal, flour, panko, or chickpea flour.
If you take this option, though, you still have to get the crust to stick to the fish so we're back to square one! Here are some principles for getting a crust or batter to stick: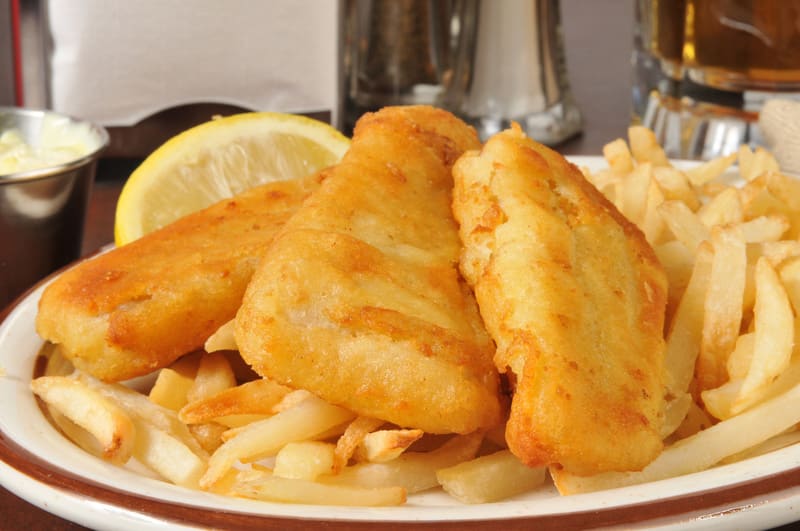 Pat the Fish Dry
Start by patting your pieces of fish dry with a clean dishtowel or paper kitchen towels. This is because crust and batter will stick better to dry fish than wet fish.
Start with Dry Dipping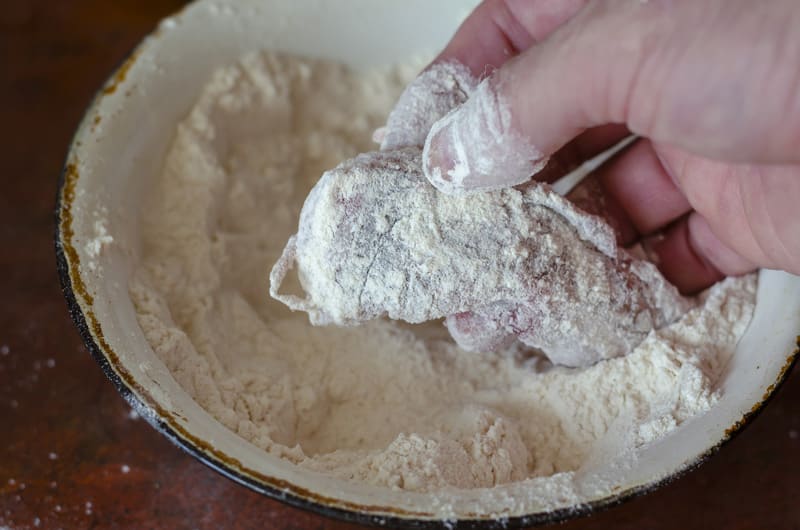 This uses the same principle that anything will stick better to dry fish than wet. If you're using an egg batter, first dip your dried fish into flour (dry ingredient) then into the batter (wet ingredient).
Wait a Little!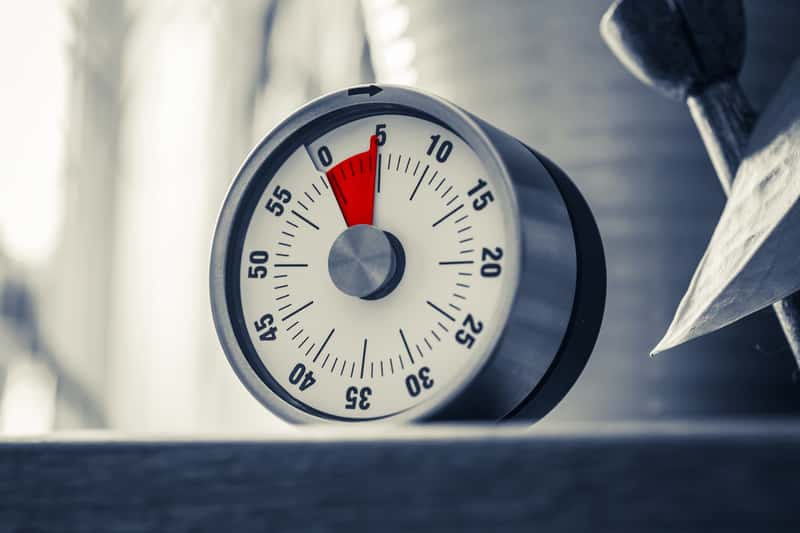 Once you've dredged the fish in flour then batter, wait for a few minutes before frying it. Don't wait too long – just five minutes or so is enough. This gives the batter time to adhere to the fish.
Dry Your Hands
If you can't get the crust to stick to the fish, make sure your hands are dry. If they're wet, the crumbs will stick to your hands instead. Start by dredging the fish lightly in flour. Then dip it into your beaten egg.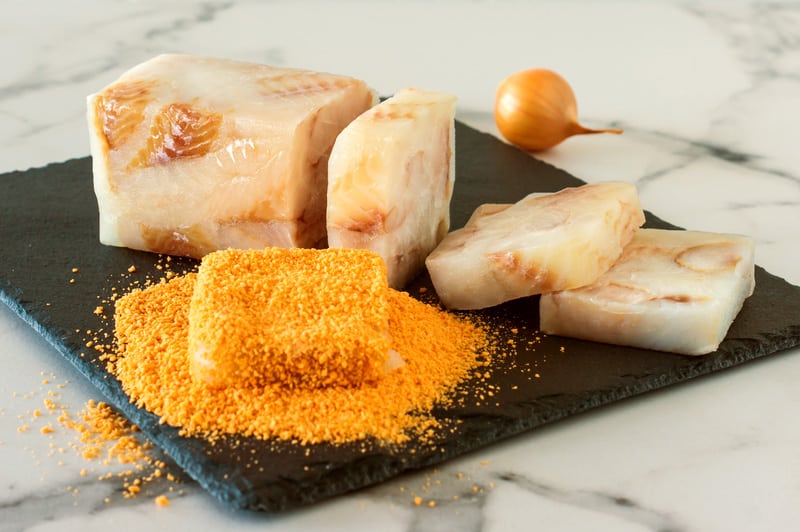 Then, with your dry hands, pat the crumbs all over the piece of fish. The crumbs should stick to the egg.
Check the Pan's Temperature
Some people find that the batter or crumbs come off the fish and stick to the pan when they are frying. Start with a non-stick pan. Use clean, new oil. Heat the oil before putting the battered or crumbed fish in.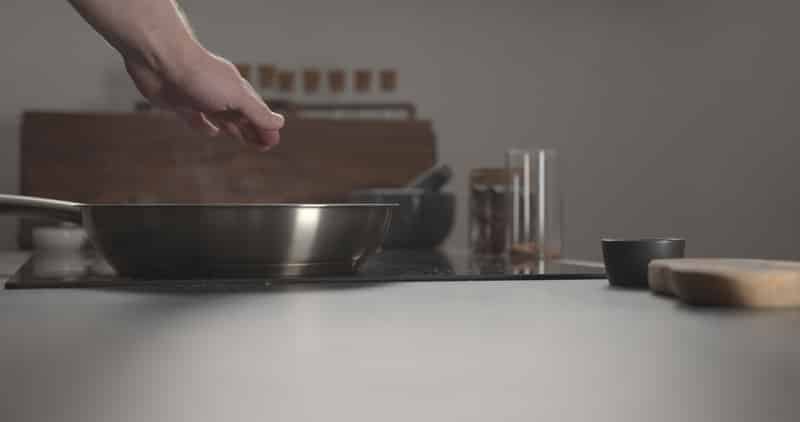 Never put the piece of fish into cold oil. However, the oil should not be smoking hot either.
No Tongs
When you add battered fish to the warm pan filled with hot oil, you cannot use tongs. This is because using tongs will damage the crust or batter layer. When moving the battered or crumbed fish from the plate to the pan, use a spatula or your hands.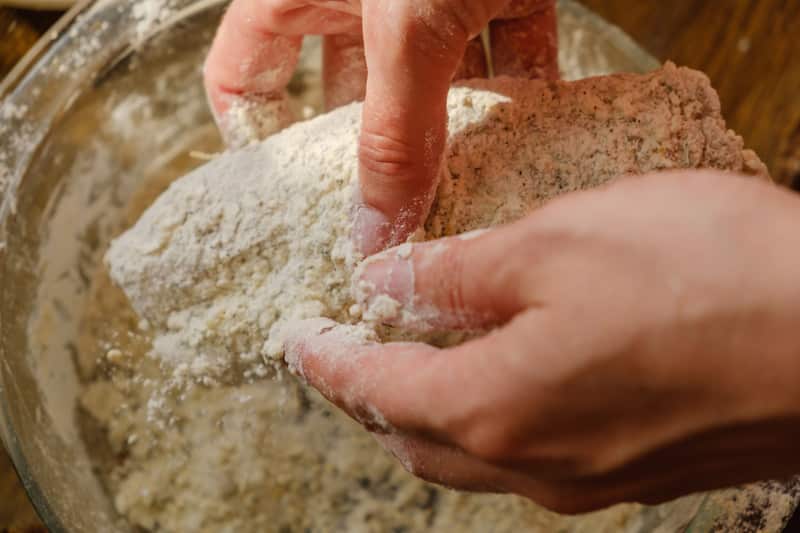 Using the flat edge of a spatula will ensure that the crust or batter layer remains intact and won't be removed from the fish.
Timely Flipping
Sure, we all feel the urge to flip the fish often because we want it to get ready quickly. Resist this urge! Over-flipping the fish will damage the crust or batter and it will come off. Be patient and cook on one side until you see that the edges are turning golden.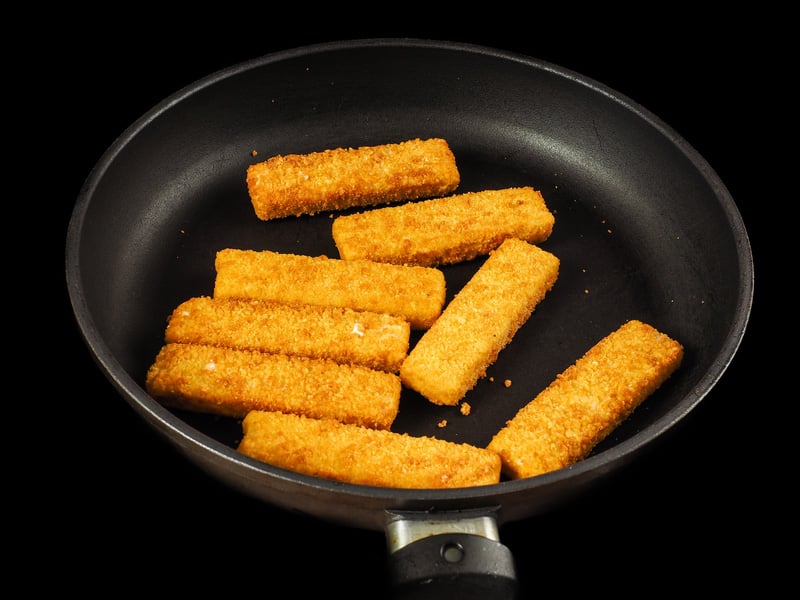 Then flip it over carefully using a spatula. You should only need to turn it over once more if that. Once your fish is done, serve it at once.
Don't Stack the Pieces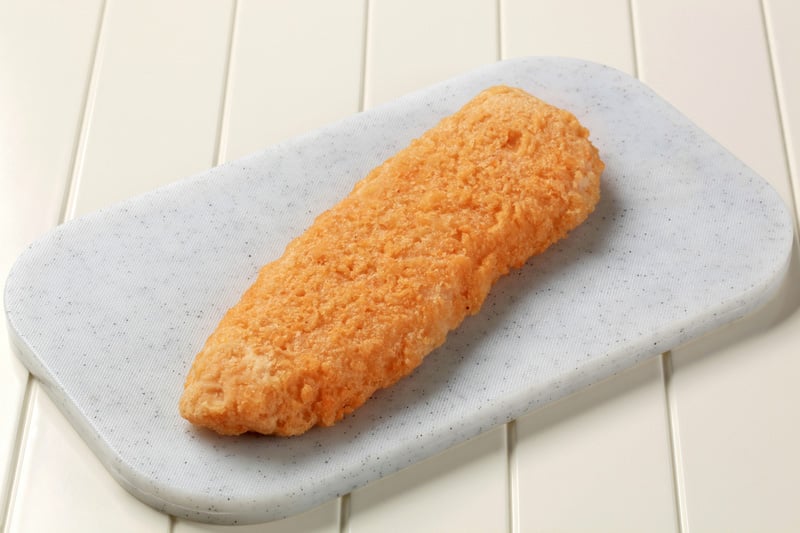 Stacking the pieces of cooked fish will cause the battered pieces to stick together and come off. Keep the fish in a single layer on the serving plate.
Try Our Eggless Batter – It Sticks!
Ingredients:
½ cup cornflour
1 cup plain flour
1 tsp baking powder
½ tsp salt
¼ tsp white pepper
½ cup milk
½ cup water
Instructions: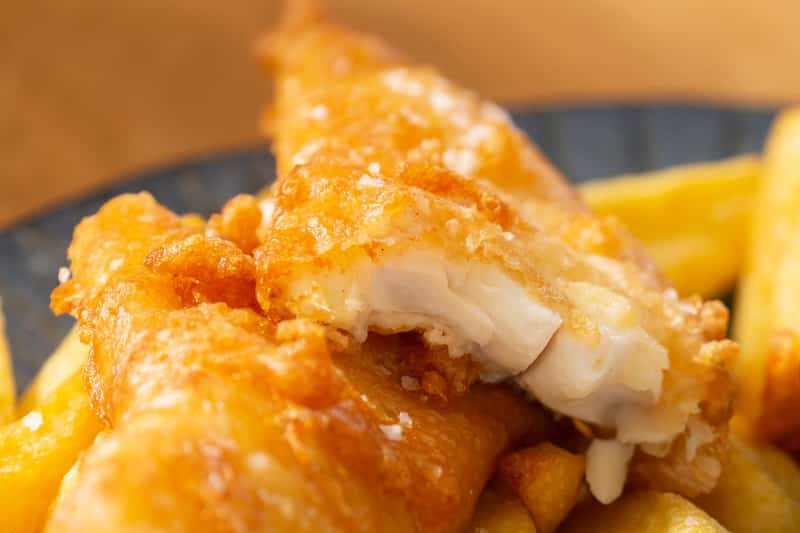 Mix flour, baking powder, salt, and pepper.
Add milk and water, then beat well until the batter is smooth.
Dip fish pieces into the cornflour first
Dip them into the batter, allowing the excess to drip off.
Deep fry in hot oil until golden brown.