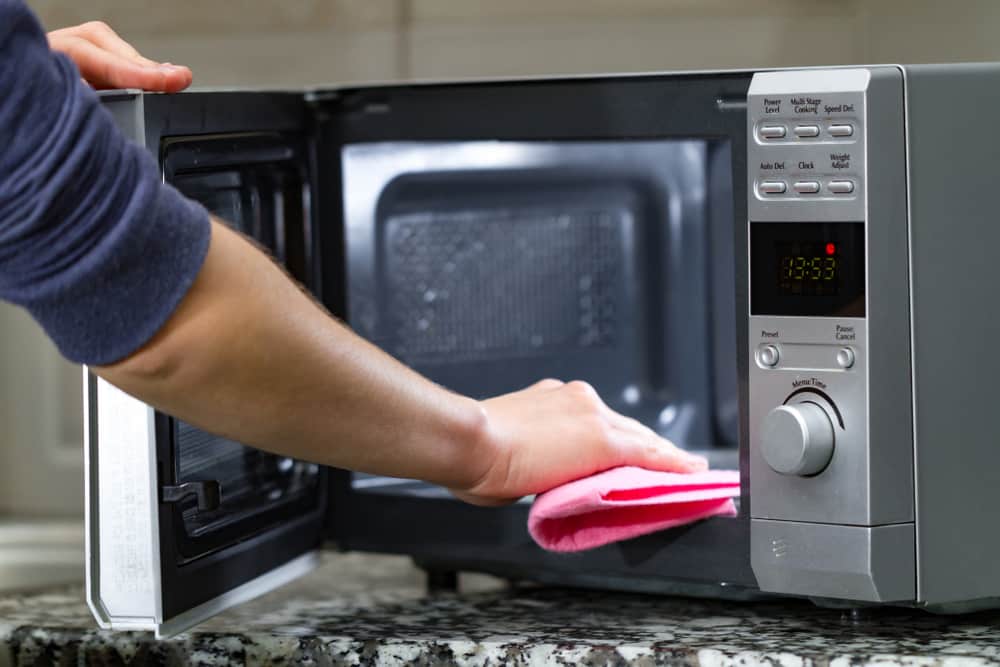 The microwaves have become a symbol of convenience in the kitchen because it promises seamless warming up and heating. However, to ensure on-point functionality and heating, all the filters and vents need to be working properly. Similarly, it's essential to clean the vent filter since it keeps the microwave oven from heating up. So, with this article, we are sharing the instructions!
How To Clean Microwave Vent Filter?
In the majority of cases, people never clean the vent filters and end up complaining about the efficiency and effectiveness of the heating. These filters need regular cleaning, and if they are too clogged, they require a proper replacement. So, if you have inspected the vent filter and it can do fine with cleaning, check the instructions that we have mentioned below!
The first step is to unplug the microwave oven from the power connection or simply ensure that the microwave oven is switched off
Then, you need to locate the screws that are holding the vent panel of the microwave in place
You can use the head screwdriver to take out the screws and put them aside (you will need them later, so make sure they are properly placed)
Once the screws are out, take the vent panel out. Remember that you might have to tilt the top of the microwave and lift away the panel
Now that the panel is out, locate the vent filter and take it out. For the most part, it's placed in the central area, but you can also consult the microwave manual to be sure
When the vent filter is out, throw it in the dishwasher and switch on the cleaning cycle. Make sure that the vent filter is dishwasher-safe, or else you will need to replace it
Once you wash and clean the replacement vent filter, make sure that you install it correctly and it's secured in its place
Lastly, just put it on the panel and tighten it up with the screws that you put away
On the other hand, if the vent filter is too clogged and blocked to be cleaned, you can opt for the replacement option. This is because the vent filters are not always washable and might have worn out. So, if your vent filter needs a replacement, all the steps are the same, but the only difference is that you have the throw out the old vent filter once you take it out. Then, just install a new vent filter and secure it in place.
Additional Things To Keep In Mind
We have clearly mentioned all the details and instructions for cleaning the vent filter and replacing it, if needed. However, there are additional factors to consider, such as;
If you use the steel-based filter, it is likely to catch more dirt and grease as compared to charcoal-based filters. So, it's better to opt for charcoal filters because they also help absorb the odors
The microwave oven will only have the filter if it has a fan, so think accordingly
You can only clean the aluminum mesh and stainless steel filters because the charcoal ones are not washable