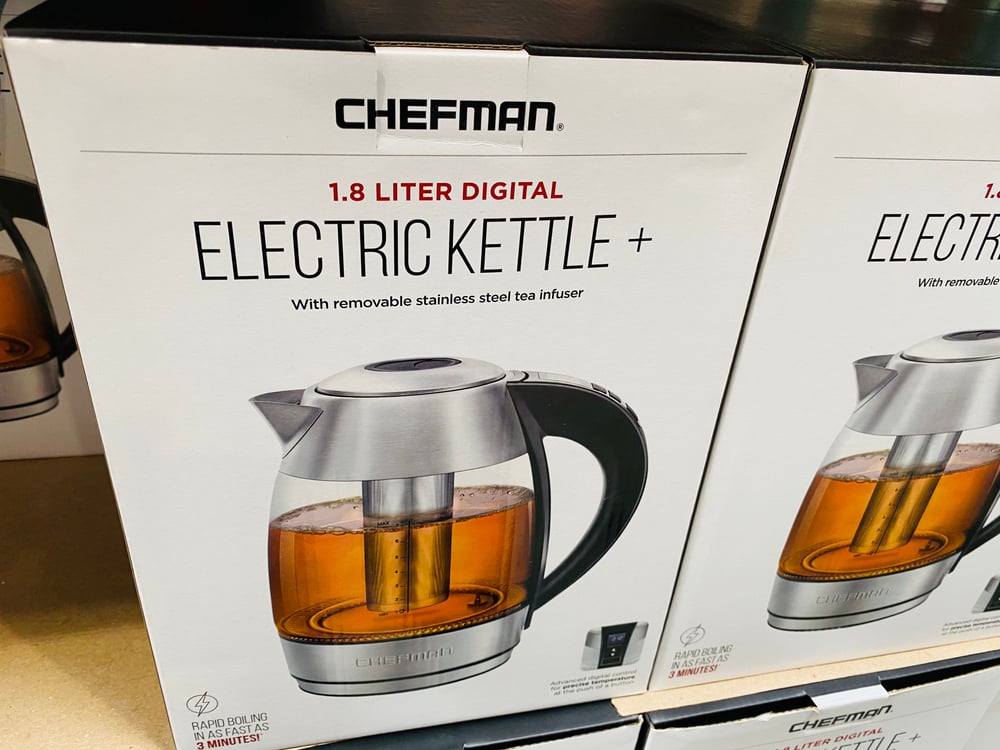 Chefman is one of the most advanced, and highly sophisticated brands for having those kitchen appliances. They are offering tons of different appliances that you can use for all those different applications that you might need. These are some of the best appliances in terms of durability, but there is a lot more that you will be enjoying on the Chefman appliances that you can possibly get. They are manufacturing electric kettles, microwaves, air fryers, and more.
The air fryers from Chefman are pretty great, but you also get to enjoy the best possible electric kettles from them as well. The 1.8-liter cordless glass electric kettle is the best that you can enjoy having. Not only does it have the perfection of utility, but it comes with certain features on it that will enhance your overall working experience with the Chefman electric kettle. However, you will also need to clean it from time to time to keep it hygienic and usable. A few things that you must know about cleaning the Chefman electric kettle are:
How To Clean Chefman Electric Kettle?
1. Unplug It
The first thing that you should be taking care of is unplugging the electric kettle. While the kettle itself is cordless, the stand is plugged to a wall outlet. So, you will need to unplug the stand, and then take the kettle off that stand as well. That way, you will be able to ensure that the kettle is safe to be cleaned and you will not end up making a mess out of it.
2. Wipe
The next thing that you should be doing has to do with the wiping process. Now, if you just have to clean it off as a regular routine, and the kettle is not that dirty, it should be easy enough for you to take care of. All you will have to do is use a soft, damp cloth to wipe off any dust or dirt particles or any watermarks that could be there on the kettle. That should be easily helping you out to clean the Chefman kettle.
3. Run Warm Water Through the Filter
You also get a filter on the electric kettle from Chefman that helps you out in keeping the tea or water clean and keep away any impurities that might have a chance of getting any contaminants inside. The best way to clean the filter is to run some warm water through it. That should be enough to clean up the filter for you and you will hardly have to face any issues with the filter after that.
4. Rinse the Tea Infuser
The next thing that you will need to take care of is the tea infuser. You get a tea infuser inside and it has to take a lot of beating. So, you should be doing a good job cleaning the tea infuser. To get that sorted out, you have to rinse the tea infuser first and it would be better for you if you can use the warm water to get it done.
If that doesn't help you to clean it up properly, you will need to ensure that you are using some warm soapy water to clean it. After the soapy water, you will definitely need to rinse it again with fresh water for a bit and that should be cleaning the filter. Once it is rinsed, you will have to dry the filter as well and that should be helping you to properly clean the tea infuser and you can install it back.
5. Wash the Container
Lastly, you will have to wash the container as well. A sponge with some soapy water should be doing the trick for you. You can fill it up with the water and let it sit for a while, or simply wash it with a sponge using some quality soap.
Dry it up properly, and then you can install the tea infuser first, then install the filter, and you are done cleaning the Chefman electric kettle properly. Be mindful that you need to clean it from time to time to ensure that you can get it working in the right manner and also to maintain the best hygiene practices.