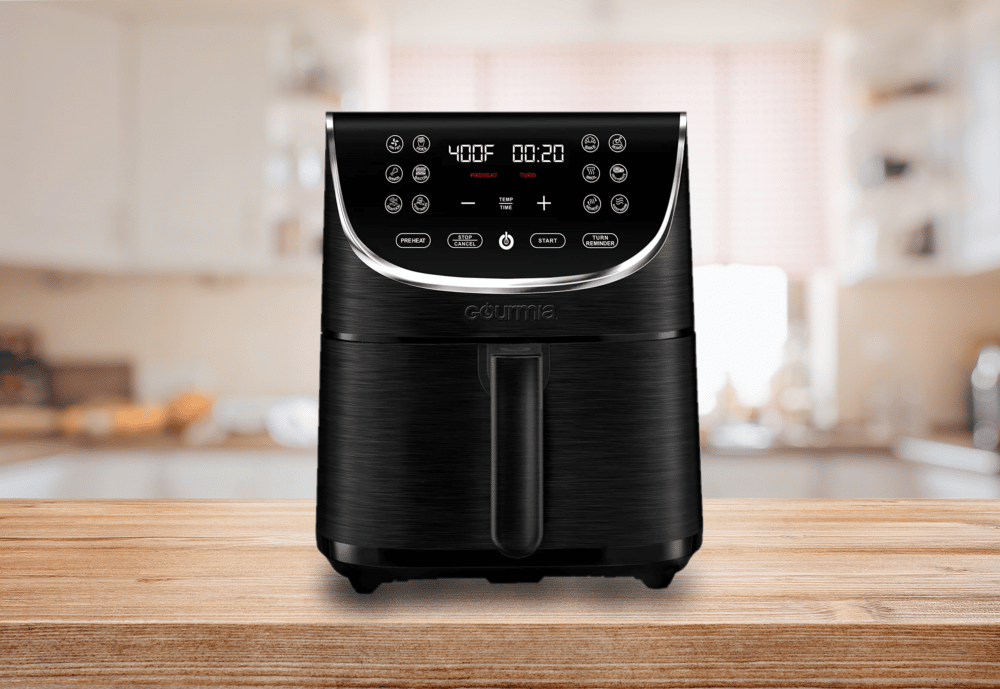 Gourmia Air fryers have been repeatedly said to be an inexpensive yet super helpful purchase. It is easy to operate, makes incredibly good food, and the best thing? The Gourmia air fryer does not make too much noise when it cooks!
It comes in different-sized options to suit the needs of different households. The air fryer has a non-stick coating and is made of plastic, so it is very lightweight.
How to Change the Gourmia Air Fryer from Celsius to Fahrenheit?
If you use the Gourmia air fryer, you must have noticed that the air fryer's default temperature is Celsius. Asian countries use the Celsius scale, whereas Americans mostly use Fahrenheit.
We create amazing recipes. Gain FREE access to Miss Vickie's special recipes.
We won't send you spam. Unsubscribe at any time.
For people who are accustomed to reading temperatures in Fahrenheit, this can get a bit confusing. All that calculation can take up quite a lot of your time.
The Gourmia air fryer has a very user-friendly, easy-to-use interface, so changing the air fryer from Celsius to Fahrenheit scale will not be too big of a problem.
Before switching from Celsius to Fahrenheit, you need to keep a few things in mind. Start by determining the temperature range of your Gourmia air fryer first.
For this purpose, you can refer to the user manual that comes with the air fryer. If it is mentioned in Celsius, convert it into Fahrenheit so you can set the temperature accurately.
Switching to Fahrenheit from Celsius
So, if you are part of the clan that loves Gourmia air fryers but does not like to use Celsius, here is how you can change the air fryer from Celsius to Fahrenheit:
Locate the temperature button on the Gourmia air fryer. It is usually located in the middle of the cluster of controllers.
Press and hold the "Temp/Shade" button for a few seconds.
Then release the button. Your temperature calibration settings have been changed from Celsius to Fahrenheit.
If you want to switch back to Celsius, you will have to follow the same process. Just press the temperature button, and it will take you back to Celsius. As you can see, this is a pretty straightforward process.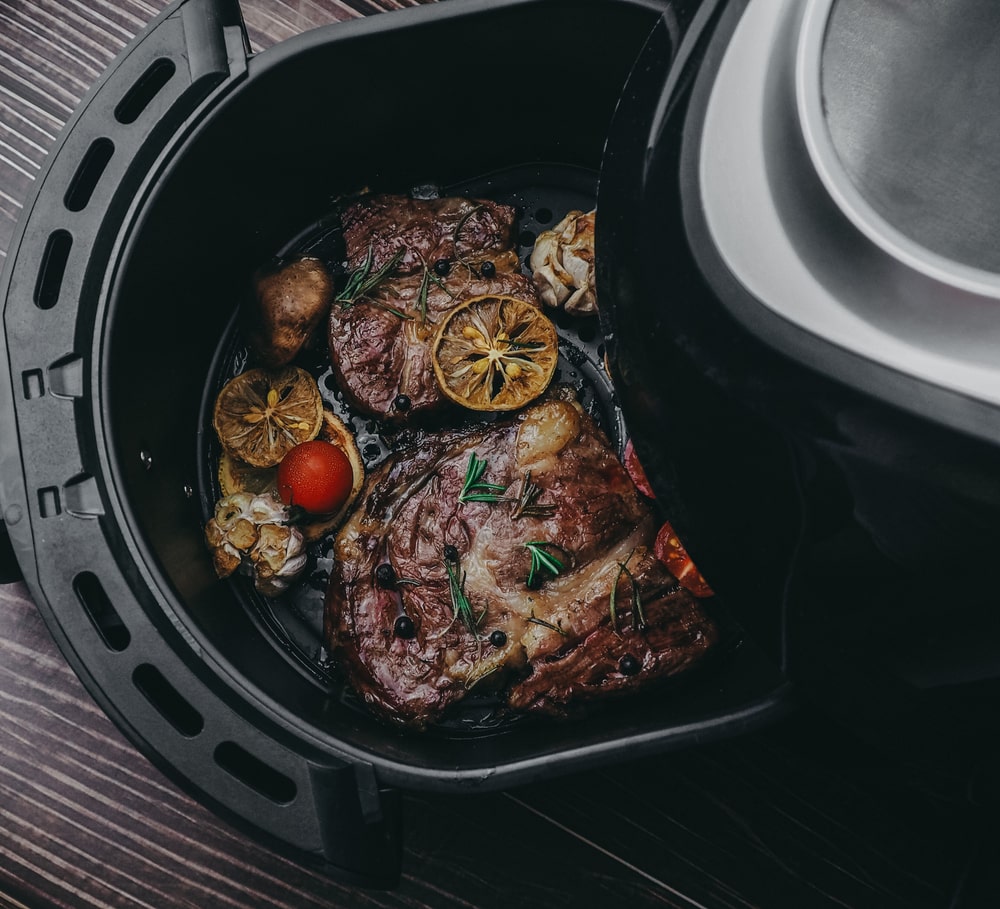 There is another way of switching from Celsius to Fahrenheit. If you press and hold the "warm" button similarly to how you did with the "Temp/Shade" button, it will switch the scale from Celsius to Fahrenheit or vice versa.
With this method, there is a chance that your default settings may again change to Celsius if you remove the Gourmia air fryer from power and then plug it back in again. So we recommend using the method that we listed first.
The Bottom Line
The Gourmia air fryer is a great appliance that comes in very handy. While some people prefer to use Fahrenheit, others are used to measuring temperature in Celsius. And deviating from the normal can be very confusing.
With these simple and easy steps, you can use your Gourmia air fryer with a temperature meter of your choice.