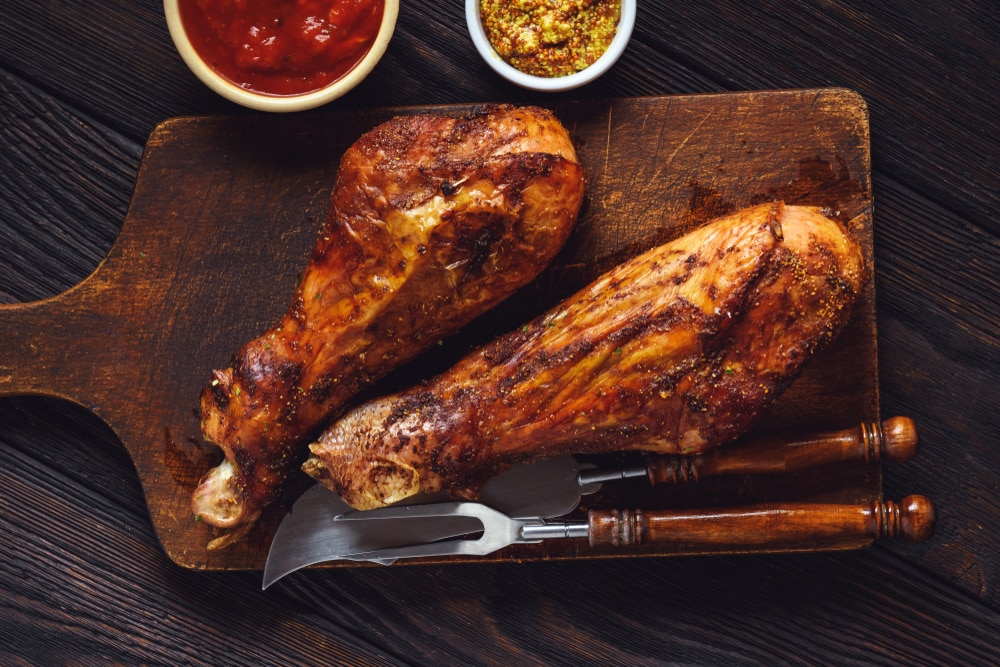 We all wait for Thanksgiving and New Year to enjoy roasted turkey but who said you have to wait an entire year? In particular, when you have an Instant Pot, making turkey legs is extremely convenient and quick. This is the reason why people ask, "how long to cook 2 turkey legs in an Instant Pot?" With this article, we are sharing the time needed and much more!
How Long To Cook 2 Turkey Legs In Instant Pot?
Cooking Two Turkey Legs In Instant Pot – The Timeframe
When it comes down to the Instant Pot, it uses pressure to cook the turkey legs, and it can help retain the tenderness and flavor of the turkey legs. However, with multiple settings in Instant Pot, it can be challenging to find the right setting and the right timeframe. To begin with, if you are someone who likes the meat a bit chewy (yes, some people like that), it is suggested to use the high-pressure settings and set it for fifteen minutes, and opt for natural release. This will ensure that turkey legs are properly cooked and are packed with flavor.
On the other hand, if you are someone who likes their meat tender, you can use the high-pressure setting for cooking turkey legs for eighteen minutes and switching to natural release. The turkey legs will start tenderizing and will be soft. Lastly, if you want the turkey legs to be tender with a bit of chewy texture, you can cook them in a high-pressure setting for around twenty minutes. When this timeframe is complete, opt for a natural release and turkey legs will be cooked. This means that time depends on your desired texture of turkey legs.
As we have already discussed the time needed to cook two turkey legs, let's see how long it will take to cook the turkey breast. On average, it is suggested to allocate six minutes for every one pound of turkey breast (the boneless cut). With this time, you will end up with juicy meat, and there won't be a weird texture (the texture you get if poultry is cooked for too long). In addition, when you are cooking turkey breast, it's suggested to opt for immediate quick release and remove meat from the Instant Pot, so it doesn't get overcooked and dried.
Coming back to the turkey legs, the ideal way is to cook turkey legs for twenty minutes with high-pressure settings. As far as the natural release is concerned, ten minutes is fine, and the meat will be tender and will start falling off the bone. Anyhow, when the natural release is complete, remove turkey legs from the Instant Pot and enjoy!
The Bottom Line
When you are done cooking turkey legs, it's suggested to put turkey legs under the broiler for two to three minutes to get the perfect golden brown skin. In addition, it will ensure that meat is tender and soft while skin is crispy. Also, while we are at it, we suggest that you use an 8-quart size or 6-quart size so turkey legs fit in and cook properly.