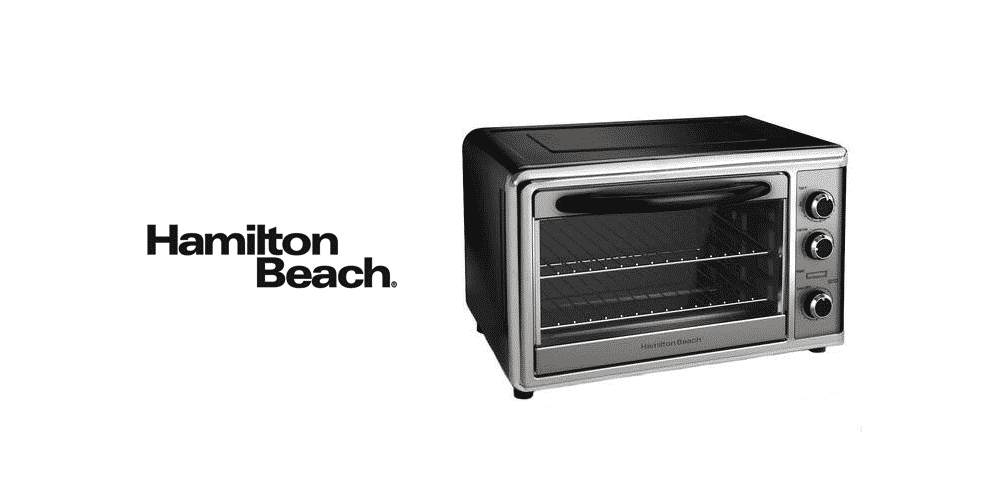 Hamilton Beach is a brand with many different products available in their selection. The popular American brand was founded well over a century ago, having been created in 1910.
Since the start, there was a variety of many different things available to buy from Hamilton Beach. But as time has gone on, the variety has grown more and more, adjusting to the needs of the general public and particularly the needs of the modern chef in a kitchen. These changes apply to the ovens that they offer as well.
Whether it be some of the older options that they offer or their newer hits, Hamilton Beach generally features some great ovens. These include newer takes on the appliance, such as versatile toaster ovens, air fryer ovens, and much more.
While they're all quite good in their own way and definitely trustable products most of the time, they're not without their issues, much like any other product out there. Speaking of issues, we're here to discuss some of the most common Hamilton Beach oven problems faced by lots of users that use these appliances, along with the solutions for each of them.
Most Common Hamilton Beach Oven Problems and Their Solutions
Hamilton Beach Oven Won't Turn On
The most common issue by far with Hamilton Beach ovens is one that's related to users not being able to turn on the oven at all. There are two possible scenarios when it comes to this specific issues.
In one of these scenarios, the Hamilton Beach oven is usually the one to blame for itself not being able to turn on, whereas the other and more likely scenario is one regarding power issues. It's more than possible that the switch where you've got the oven plugged in has become faulty after excessive usage.
This isn't as rare of an occurrence as some might think, which is why we recommend trying out the oven on a different electrical socket to check if it works properly or not this time around. If it does, the problem is obviously fixed. However, if that doesn't solve the issue, there are many possible reasons
A good solution to any of them would be to call an expert and have them at a look at what's wrong, or learning about the other reasons below as well as the solutions which can help with them.
Heating Element Issues
Heating elements are easily one of the most important parts of any oven. These are very important because they manage the flow of heat and have a major role to play in the preparation of whatever food is being cooked inside of the oven.
With that said, issues with this specific element might result in the Hamilton Beach oven now working at all, which is why said issues are some that need to be fixed immediately.
The first and most important step is to examine the heating element to see if there even is a problem with them to be solved in the first place. There are different ways to do so depending on the specific oven you have, and there should be a guide on how to do so in the manual that you got along with it.
Use this manual to find the heating element and inspect it. If it looks melted, broken, or damaged in any way at all, get it replaced with an identical but new heating element immediately.
Control Panel Issue
If the Hamilton Beach oven is turning on properly without any issues but the control panel is acting up, resulting in difficulties with usage, there's obviously an issue at hand which needs to be fixed. There are a lot of reasons for this issue occurring. All of these different reasons aren't really worth knowing, since the issue can occur at random times.
The most important thing is the solution, and there's one in particular which works a majority of the time. This is to perform a reset on the device, which can easily be done by unplugging it from any power source and plugging it back in after a minute or two. If that doesn't work, consider calling an electrician to have a look for any faulty wiring.