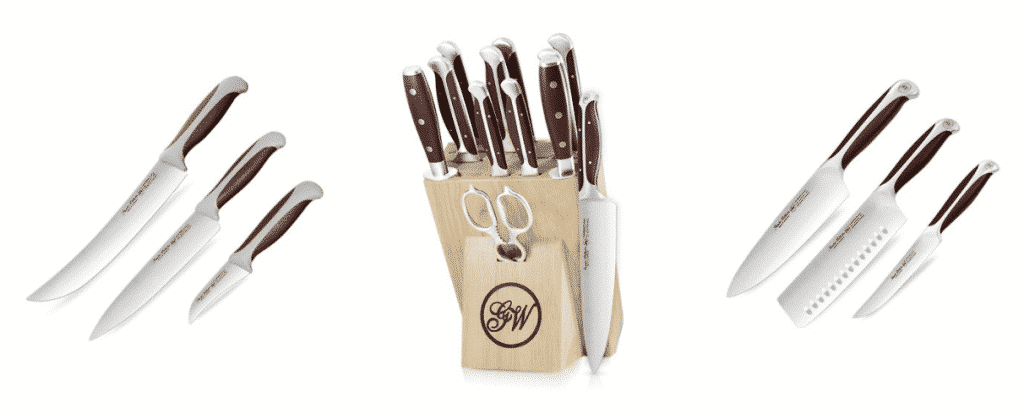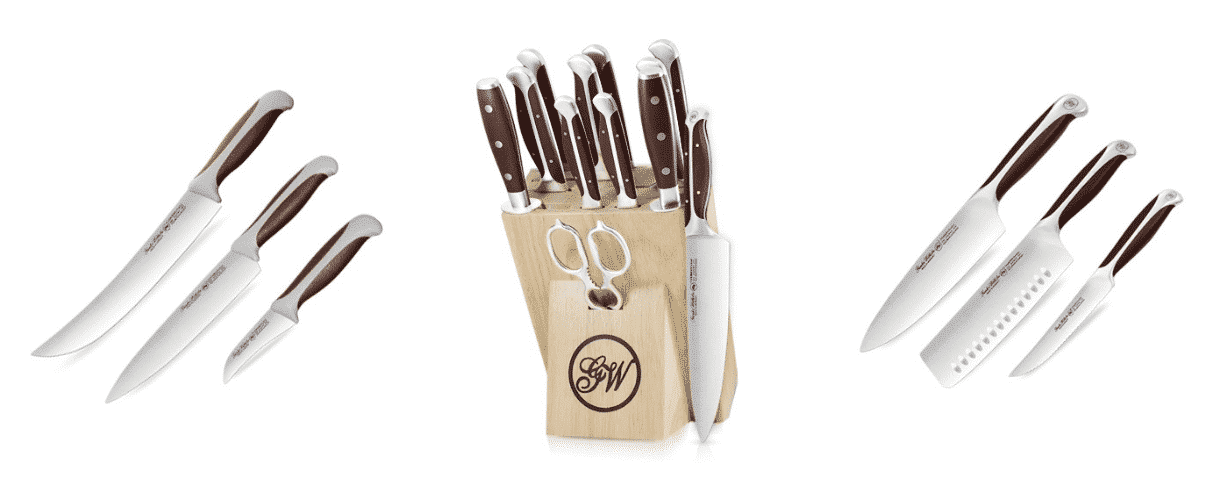 Gunter Wilhelm is one of the most popular brands out there when it comes to knives for the kitchen. You'll hear that their knives are some of the best from pretty much every other reviewer out there. While this is arguably true, most people don't wish to choose their knives straight away as there are some other great options from other brands as well. To make the decision a bit easier for you, we've provided a detailed review of most Gunter Wilhelm Knives in general. Take a look at it to learn more about what a majority of their knives are like so that you can decide whether or not they're the right choice for you.
A Review for Gunter Wilhelm Knives
In this review for their knives, we'll be deciding what makes them the right or wrong choice for most people depending on some important factors. Take a look below to learn more about how a vast majority of their knives perform in each of said factors, along with whether or not they're as great as most say they are.
Sharpness
The very first and arguably the most important detail when it comes to knives is the overall sharpness of the blade. Well, it must be admittedly said that most of their knives are some of the sharpest that you'll find. A lot of the knives that you'll see in Gunter Wilhelm's collection are great when it comes to sharpness. They're able to cut through most things with relative ease depending on the exact type of knife in question. When it comes to using in the kitchen, their knives are definitely great as a majority of them are capable of cutting through most ingredients. One of the best parts about this is that a majority of the knives that Gunter Wilhelm offers actually maintain their sharpness over the years.
Another thing that plays into the sharpness of their knives is how the blade is well-crafted. It is mainly even in terms of sharpness and you won't feel any sort of issues while trying to cut through most materials. While all of this cannot be said for each and every single knife type that Wilhelm Gunter has to offer, it can still be said for most of them which are pretty impressive.
Durability
Durability is another aspect that Gunter Wilhelm's knives excel at. Almost all the knives that you'll be able to buy from them are highly durable and are capable of lasting for as long as you'd like if you take good enough care of them. As already mentioned, the blade itself is pretty durable and stays sharp even after months or even years of usage. The materials used for the blade and handle are both durable in their own ways and are made to last long. This is something that can be easily said for almost all their knives.
Affordability
This is something that we can't exactly review. Gunter Wilhelm definitely offers quite a few great sets that are very affordable, this is an extremely product specific aspect. Some of their sets are extremely affordable while some are a bit more expensive than they should be, which is exactly why there's not a lot that anyone can say about this.
Ease of Use
Another very important factor when it comes to a knife is the overall ease of use. Since we've already mentioned how sharp the blades of their knives are, you don't have to worry about any sort of struggling in order to chop down ingredients. But that's not all that there is to mention. A good amount of their knife sets also feature handles made with comfortable to hold materials that feel great in the hand. This provides even more ease during use. Cleanliness isn't a problem either, but this is the case with most knives nowadays as they can all be cleaned with a simple rinse.
Appearance
The last factor is appearance, which isn't something that Wilhelm Gunter's knives are excellent at. A lot of their sets are plain and simple. While there are still some beautiful options to choose from, there aren't as many as you would normally find from knife brands. Although, it must be said that the few beautiful ones that they do have are very appealing visually.